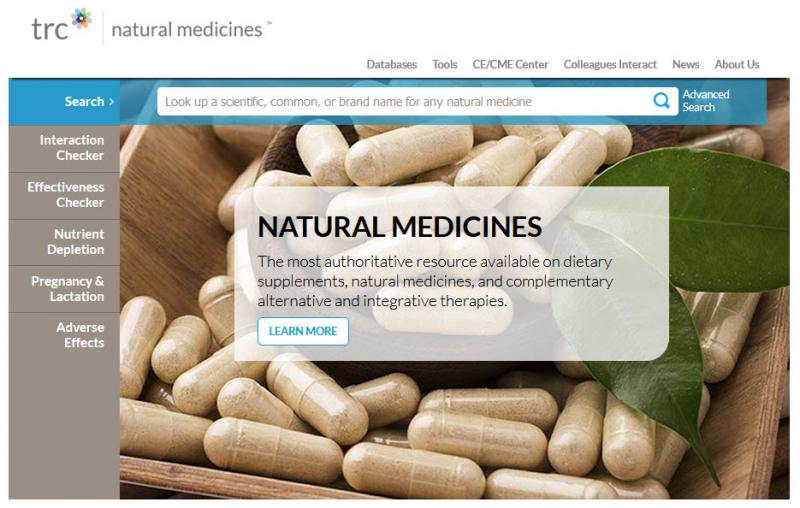 The Natural Medicines database offers information to help you make evidence-based decisions regarding alternative therapies including:
1400+ monographs with safety, effectiveness, adverse effects, and patient education handouts
170,000+ commercial products including their ingredients, effectiveness, safety, etc
Natural Medicines Brand Evidence-based Rating (NMBER) based on safety and efficacy, with a 1-10 overall rating for products, helping you determine "Is it safe?" and "Does it work?"
Interaction checker to avoid drug/supplement interactions
Pregnancy & Lactation Checker plus links to patient education handouts
Nutrient Depletion Checker helps you learn what nutrients may be depleted by prescription or OTC medications
Comparative effectiveness charts ranking natural medicines from most to least effective for a disease or condition, such as migraines
Natural Medicines is available to the Duke community, on or off-campus.
Questions? Ask a Librarian!