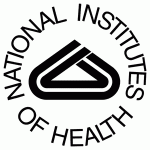 The bottom line is that the PI is responsible even if not an author on the article.  Any author or PI can submit the manuscript file(s) and approve the submission, but unless the submission and final version are approved, the publication becomes non-compliant within 30 days of publication.  That can be a problem when renewing or seeking funding.
AUTHORS!  You can help the PIs by letting them know when a manuscript attributed to their grant has been submitted for publication.
How do I track publications?
Set up a saved search in PubMed using your grant number(s) or the names of other investigators or trainees on the grant.
Get a weekly or monthly alert.
Contact our Librarians (919.660.1100) to get help with setting up a saved search.
What if the authors do not comply or approve the submissions?  
PIs can take over the approval process of a manuscript submission, even if someone else started it.
While there are claiming instructions on our Compliance Guide, our Librarians can help walk you through this process.
Best Practice...
Submit your version of the manuscript (usually the final galley proof or the version with scientific and technical edits) as soon as the article has been fully accepted and edited for publication.
Submit the manuscript through your "My NCBI / My Bibliography" account or directly to the NIH Manuscript Submission (NIHMS) System.
WATCH for approval reminders from NIHMS and from our Librarians!
Need Help?
Our Librarians make house calls!  We can come to your office and work with PIs, authors and other staff on becoming compliant. 
We  can also provide on-site training for staff who normally manage manuscripts and compliance issues.
Call us at
919.660.1100
, email
medical-librarian@duke.edu
, or
chat with us online
to set up an appointment or training session, or to get immediate assistance.  Our goal is to provide the support you need to be 100% compliant.