Hosted by Men's Health Network since 1992, June is dedicated to enriching men's health and wellness.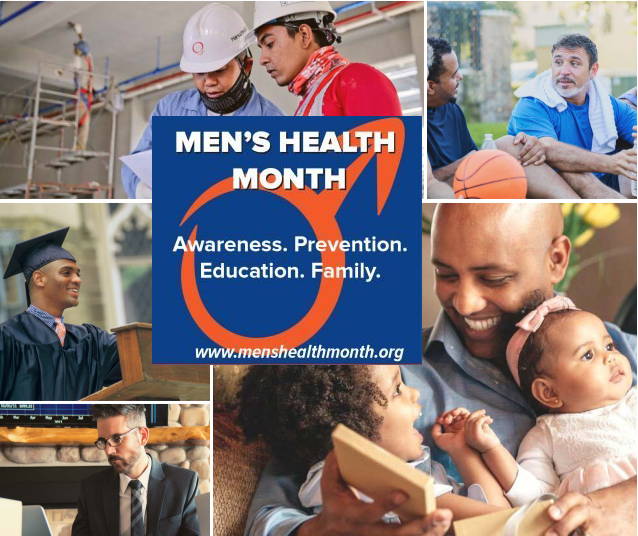 Juneteenth Holiday Observance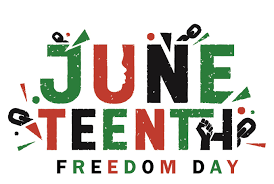 On June 19, 1865, the Emancipation Proclamation (which had been issued on January 1, 1863) was finally read to enslaved African Americans in Texas. Known as Juneteenth, this official holiday reognizes the end of slavery in the United States and celebrates the culture and achievements of African Americans.
Medical Center Library & Archives staff will be unavailable on Monday, June 20, 2022. Access to the building will not be available during this time for reserving spaces. Staff will be back at work on Tuesday, June 21.
Seeking New Faculty Members for our Advisory Committee
Megan von Isenburg, Associate Dean for Library Services & Archives

Let your voice be heard! We are seeking three new members for our Medical Center Library & Archives Advisory Committee: one faculty member from the basic sciences and two faculty members from the clinical sciences.
Advisory Committee members serve for a three-year term. The Committee meets quarterly, currently via Zoom. There are currently 15-20 members on the Committee.
The mission of the Advisory Committee is to support the Medical Center Library & Archives by:
Representing the diverse needs and interests of library and archives stakeholders
Providing guidance on library and archives policies, practices, services and resources
Serving as an interprofessional and interdisciplinary forum for issues related to library and archives services, resources, and scholarly communication
Facilitating bi-directional communication between constituent groups and the library and archives in order to strengthen proactive library services and collections that meet the needs of students, faculty, and staff
Advocating for the support and advancement of diverse, accessible, equitable, and inclusive library and archives services and collections throughout campus
If you are interested in serving or would like to know more, please contact Megan von Isenburg, Associate Dean, at megan.vonisenburg@duke.edu by June 17, 2022. Terms will begin in July 2022, with the first meeting scheduled in August or September.
2021-2022 Library Advisory Committee
Megan von Isenburg, MSLS, Chair
Sarah Cantrell, MLIS (ex-officio)
Beverly Murphy, MLS (ex officio)
Kathryn Andolsek, MD, MPH
Monique Fleurant, BSN, RN, CIC
Alexis Musick, Medical Student
Lorraine Anglin, MHS, PA-C
Adam Goode, PT, DPT, PhD
Clay Musser, MD, MS
Jeffrey Baker, MD, PhD
Bonnie Hepler, PhD Student
Thomas Ortel, MD, PhD
Justin Barr, MD, PhD
Russell Koonts, MA (ex-officio)
Alex Suarez, MD
Sherilynn Black, PhD
Richard Lee, MD
Barbara Turner, PhD, RN, FAAN
Rebecca Brouwer, MS
Erin Leiman, MD
Lara Wadi, MD
Life After Duke
Leila Ledbetter and Steph Hendren, Research & Education

Graduation is an important and exciting time of change for many students. Sadly, one of these changes may involve losing access to many Duke resources such as library subscriptions to journals and databases.
Before You Lose Access
Go through your saved citations and PDFs and decide which ones you want to keep. If there are any articles that you would like to get PDFs for, do this before you leave while you still have access to free full text.
Evaluate your citation manager needs before you leave. If you are using Endnote, double-check that you have the most current version on a personal device. This access will last you for a couple years, but you will have to repurchase it at some point for approximately $250. Free citation management options, like Zotero, are excellent alternatives!
Suggestions for Free Resources You Can Use
Duke OneLink
Duke graduates can use their NetID and email account for one year after graduation; however, your NetID will no longer allow you to access the same software, journal articles or databases that you can while you are a student. The alumni office is offering a very limited set of resources that require you to set up a Duke OneLink Account. These resources are not medically focused, but they are worth checking out since they are free. 
Resources through the Library
Though you may be leaving Duke, you will still have access to the Llibrary's Website! Under the Guides section of our site, there are resources for helping you conduct research, using databases, writing and citing, and finding and accessing things like images. These curated guides frequently point to free resources found around the Internet.  The tools for staying current can be super useful for keeping up with new research in your field. Our Duke Alumni Services page may also be useful. 
Free Clinical Tools for Health Professionals
Though this Libguide provides a full list of free resources, the following are worth special mention.
PubMed Central, a sub-section of PubMed, is guaranteed to have full text articles. Since critical appraisal is important, keep in mind that not all of the articles will be from peer-reviewed journals. The PubMed database will always be freely available to you, but full text access provided via Duke subscriptions will not be available once you leave Duke.
Endnote Click can be aded to your browser to automatically check if there is an open access version of the article you want. The open access version may be the author's manuscript or a preprint instead of the final published version.
Additional Resources to Consider
Join your NC Area Health Education Center (AHEC): If you will remain in North Carolina, you should consider joining the AHEC and the AHEC Digital Library. For a yearly fee, AHEC members have access to a suite of databases, journals, and other digital resources.
Explore your local university library: Some college and university libraries allow the public to use their resources if you are physically in the library. It's worth a call or email to find out what the library's access rules are.
Investigate your public library: Public libraries often subscribe to a few health databases like CINAHL, and they may also have a means to obtain full text articles.
Review organizational membership perks: Some professional organizations, like the American Physical Therapy Association, offer access to databases or certain journals as a part of their annual memberships.
Springer Experiments & Protocols Available
Anu Moorthy, Associate Director, Content & Discovery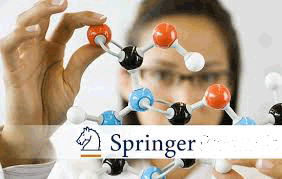 The following Springer resources are accessible from the Databases, Journals & Books section of our Website.
New research solution to help researchers find, evaluate and implement protocols and methods to support their projects
Covers a number of disciplines including biochemistry, biotechnology, cancer research, genetics/genomics, pharmacology/toxicology, plant science, and more
Combines the key features of a database with indexing and discovery features supported by laboratory procedure specific functionalities
Retrieves accurate search results with advanced filter options specific to laboratory procedures
Collection containing over 66,000 reproducible laboratory protocols in biomedicine and life sciences covering 40 years of content
Contains digital formats of well-established print books including the popular Methods in Molecular Biology series
Offers detailed instructions enabling scientists, students and early career researchers to carry out previously-conducted experiments
Protocols are linked and accessible via PubMed
We Offer a Variety of Free Online Classes
We offer a variety of online classes on research and searching topics every month. All classes are free and offered virtually, though registration through our Website is required. In addition to these classes, you can also request an online session for yourself or a group or schedule an appointment for a research consultation.
June - August Classes

   Register for one today!
June 14
12 - 1p
Searching with Scopus
June 15
9 – 10a
How to Write an Abstract
June 21
11a – 12p
Advanced PubMed
June 22
2 - 2:30p
Demystifying Peer Review in 30
June 27
3 - 4p
Journal Selection for Authors
June 28
9 – 10a
EndNnote
June 30
10 – 11a
Building Your Researcher Profile
July 7
10 – 11a
Zotero
July 21
10 – 10:30a
Demystifying Peer Review in 30
July 28
12 - 1p
EndNnote
August 4
9 – 10a
Searching CINAHL Effectively
August 18
12 – 12:30p
Demystifying Peer Review in 30
August 25
12 - 1p
Getting Started with Systematic Reviews
New NIH Data Management and Sharing Policy Update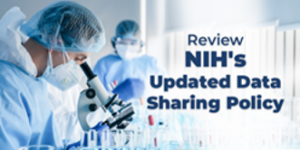 Lesley Skalla, Research & Education
1. New NIH Data Management & Sharing Website
The NIH recently introduced its new Scientific Data Sharing Website to help you navigate the new NIH Data Management & Sharing (DMS) Policy that goes into effect on January 25, 2023.  The new NIH Website serves as a central portal for all NIH data sharing policies both NIH-wide, and those particular to specific NIH institutes and centers. This is also a great place to start when you are looking for guidance on how to find the best scientific data repository for your work. In addition to providing information on how to share your data, the Website also provides information on how to find data from NIH-affiliated repositories, for your research.
If you are not sure what policies apply to your research, you can start at the sharing tool that will walk you through finding which policies apply to your research.
Sharing.nih.gov will be updated regularly and should be your one-shop stop for all things related to NIH data sharing.
2. New NIH guidance on data sharing and informed consent
The new DMS policy requires that investigators submit a data management and sharing plan in their grant application. And though sharing data is not required by NIH, it is strongly encouraged.  This will in turn affect disclosures in informed consent documents, specifically, addressing how to communicate to prospective participants how their data will be shared.  To help researchers with informed consent, NIH has recently released a document called Informed Consent for Research with Data and Biospecimens: Points to Consider and Sample Language for Future Use and/or Sharing. This resource provides sample language to researchers and IRBs when developing consent for secondary use of data or biospecimens.
NIH also released a request for public comment for a draft guidance on protecting the privacy of research participants when data is shared. Comments are due by June 27, 2022.
3. NIH Planning webinar series on the new DMS policy
NIH will be hosting a two-part webinar this summer on implementation of the new data management and sharing policy. You can sign up to receive an alert when registration opens.
Additional Sources of Information
As you look ahead to this new requirement, we can help develop efficient and supportive services before the policy takes effect. Please address any concerns and questions to lesley.skalla@duke.edu. 
F1000 & Sciwheel Subscriptions Ending in June
The Duke University Libraries will no longer support the following resources. Access will end on June 30, 2022.

F1000 (Faculty Opinions)
Peer review service highlighting, evaluating, and rating top articles published in the biomedical sciences, based on the recommendations of faculty.

Sciwheel
If you are a user of this reference management tool, you can choose to export your files easily from Sciwheel as a .RIS file into other citation management tools, such as Zotero and EndNote. Sciwheel has created easy step-by-step instructions on how to export your citations.
Archives Oral Histories - Department of Surgery Chief Residents
Lucy Waldrop, Assistant Director for Medical Center Archives
In the August 2021 issue of our newsletter, we featured "Archives Oral Histories" which outlined what an oral history is and the types of oral histories held at the Medical Center Archives. In the October issue, the second offering of this multipart series highlighted the newly redesigned and updated online exhibit of "Women in Duke Health," a unique historical perspective from women in multiple fields at Duke, many who were pioneers or "firsts" in some way in their disciplines. In the December issue, we featured the David C. Sabiston Oral History Project, initiated by the Department of Surgery as a way to collect memories from people who knew him in order to write a definitive biography. In the April issue, we featured the Department of Medicine Oral History Project  which documents the department's recent history through the voices of its faculty. In this issue, we highlight the Department of Surgery Chief Residents Oral History Project which started in 2018.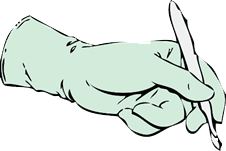 Duke University Hospital, Duke University School of Medicine (DUSOM), and Duke University School of Medicine's Department of Surgery were all established in 1930. The Department of Surgery offers residency programs in the following areas: Emergency Medicine, General Surgery, Integrated Plastic and Reconstructive Surgery, Integrated Thoracic Surgery, Physician Assistant Emergency Medicine, Physician Assistant Surgical, Traditional Cardiothoracic Surgery, Urology, and Vascular Surgery Integrated.
We invite you to read more about the residency programs offered by the Department of Surgery. Since 2018, annual interviews have been conducted with the Department of Surgery's Chief Residents as a way to document their family and educational backgrounds and their experiences at Duke. Connect to the Department of Surgery Chief Residents Oral History Interviews for more information.
DUSOM Department of Surgery - Previous and Current Chairs
J. Deryl Hart, MD
1930-1960
Robert W. Anderson, MD, MBA
1994-2003
Clarence Gardner, MD
1960-1964
Danny O. Jacobs, MD, MPH
2003-2012
David C. Sabiston Jr., MD
1964-1994
Allan Kirk, MD, PhD
2014-present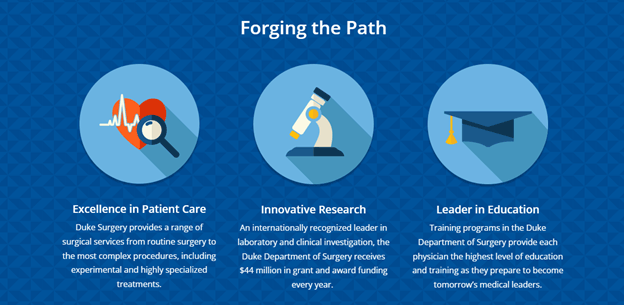 Bequest from the Estate of Susan Cavanagh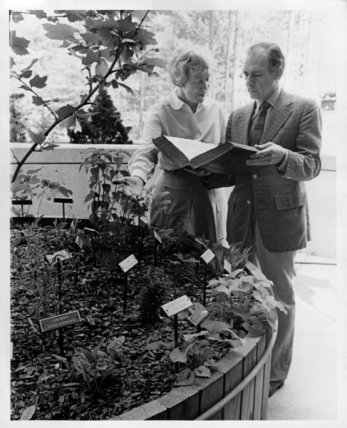 The Medical Center Library & Archives recently received a donation after the death of Susan Carlton Smith Cavanagh in September 2021. Susan Cavanagh worked at Duke from 1966 to 1990, including serving as an illustrator for the Duke Botany Department and working as Assistant Curator of the Trent Collection at the Medical Center Library.
During her career, she provided illustrations for many journals, texts, and even children's books. It was Susan's idea to create a Medical Garden on the Mudd building terrace.
Susan was married to G.S.T. Cavanagh, who died in 2005. He was the former Curator of the Trent Collection and Emeritus Professor of Medical Literature.
In honor of the Cavanaghs, the donation will be used for enhancements to the ongoing Medical Garden.
Pictured on the right: G.S.T. Cavanagh (right) and Susan Carlton Smith Cavanagh (left), in the Library's Medical Garden. The two put out the first plantings on the northwest terrace of the Mudd Building in 1976.
Duke Midwifery Service Records Open to Researchers
Carter Hulinksky, Medical Center Archives Intern

Duke University Medical Center Archives is happy to announce that the Duke Midwifery Service (DMS) Records have been processed and are now open for research. The collection contains a variety of materials including ephemera related to patient-centered care from Certified Nurse Midwives (CNMs). Major subjects cover nurse midwives, high-risk pregnancies, and community health outreach in Durham County, NC, documenting the work of the Duke Midwifery Service and professional activities of former Director Amy MacDonald (seated on left in picture on the right). The collection should be of particular note to researchers interested in birth work, the proliferation of midwifery, and the impact of patient-centered care for pregnant women within marginalized communities of color in Durham, NC.
The DMS was initiated in 1999 to provide services for low-risk pregnant women and education to Obstetrics and Gynecology and Community and Family Medicine first-year residents, medical students, physician assistant students, midwifery students, and nursing students. The service was first organized within the Division of Maternal Fetal Medicine under the Department of Obstetrics and Gynecology. In 2014, the name changed to Duke Women's Health Services Teams when the DMS integrated with Nurse Practitioner/Physician Assistant Services to create the Advance Practice Provider Service under the Divisions of Maternal-Fetal Medicine and Gynecology.
The CNM's practice was supervised by Dr. Phil Heine, Director of Maternal Fetal Medicine. As the practice expanded, it employed CNMs across regional inpatient and outpatients clinics.  At Duke Medical Center, they provided daytime triage, labor, and delivery inpatient care in the Duke University Hospital Birthing Center. At Duke Regional Hospital Birth Place, CNMs provided triage and intrapartum inpatient care for patients from the Health Departments in Durham County, Franklin County, and Person County. Outpatient care was provided at the Duke Maternal Fetal Medicine Clinic and the Duke Resident Postpartum Clinic.
Duke Midwifery Service was contracted in 2001 to provide prenatal care services at Durham County Health Department Prenatal Clinic at Lincoln Community Health Center. The first site of Centering Pregnancy, a model program for group prenatal care, opened in 2004. Later in 2009, an award from the North Carolina Healthy Start Grant created a clinic and expanded the Centering Pregnancy program to Spanish speaking women at El Centro Hispano, a center for Latino advocacy in Durham. As of 2012, the service had attended to approximately 3000 births.
Amy MacDonald, CNM and former DMS Director, collected midwifery service materials from 1999 to 2014. She was the first CNM to be hired and remained on staff program until she left her position in November 2021. MacDonald received a Bachelor of Arts in Biological Science from Antioch College in 1984. In 1991, she received her Nursing Diploma and Master of Science in Nursing with a certificateand in midwifery from Yale University School of Nursing.
MacDonald began her career as a nurse midwife by opening a freestanding birth center affiliated with a community health center in rural West Virginia. She later worked in private practice in Boston, where she was involved in midwifery education for medical students as well as family practice residents. When she moved NC in 1996, she provided prenatal care at Lincoln Community Health Center in Durham. She then developed a collaborative OB/GYN/Midwifery service at Kaiser Permanente in Chapel Hill, and attended births at Durham Regional Hospital and UNC Hospital. 
MacDonald received numerous awards including the Kaiser Permanente Excellence in Patient Care Award in 1999, the Duke Friends of Nursing Award for Excellence in Women's Health, and the North Carolina Great 100 Nurses Award in 2011. She joined the faculty at the Duke School of Nursing as a Clinical Instructor in 2003 and was part of the Duke School of Medicine Practice Course faculty from 2014 to 2016.  Since 2008, she had been a faculty member of the Centering Healthcare Institute, leading Centering Pregnancy and Centering Parenting trainings nationally and internationally in Malawi, Africa and Rio de Janeiro, Brazil.
The collection includes but is not limited to administrative records, birth logs, grant information, correspondence, clinic forms, photographs, digital files, a lab coat and bilingual (English and Spanish) patient handouts and curriculum materials for classes on pregnancy and parenting. Also included are many unusual artifacts documenting the lesser-known stories involved in the care work of nurse midwives and their advocacy for patients.
A few highlighted items that capture the activities of the DMS include:
Bumper stickers with small pin holes that hung in the work environment advocating "Midwifery - It's All In the Hands…" and "Breastfed is Bestfed"
Cigar, still wrapped in cellophane, pronouncing "It's a boy!," that was presented to MacDonald by a parent on the celebratory occasion of a successful birth
Copy of the Centering Pregnancy notebook that served as a resource for current information
Logbook for tracking vital prenatal care information of participants (e.g. outcomes of decreased preterm births and increased patient satisfaction)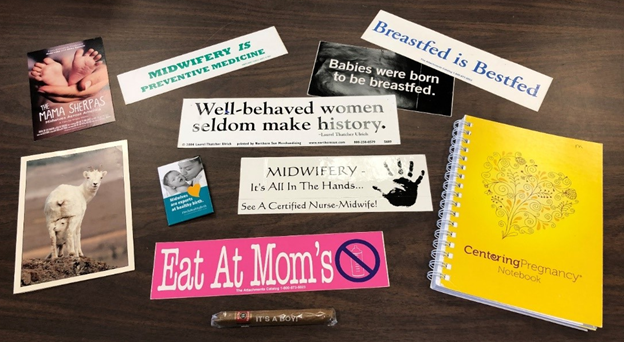 If you are interested in learning more about this collection or any of our Archives holdings, please contact the Archives staff.
Congratulations to our Career Service Awardees!
Congratulations to the following staff members who received Duke University Career Service Awards  for 2022
30 Years of Service
(l. to r.) Sarah Cantrell - 5 years; Michael Ravenel-Baker - 10 years; Victor Gordon - 15 years
Staff News
Sarah Cantrell, Associate Director for Research & Education and Liaison to Graduate Medical Education, continued in her role as Co-Director of Duke's national Teaching and Leading Evidence-Based Practice (EBP) Workshop, held April 19-22, 2022. The workshop provided tools to health professions' educators for teaching EBP including asking clinical questions, searching the literature for evidence, and critical appraisal to identify the risk of bias in studies. Other librarians from the Medical Center Library staff who participated as  tutors included Steph Hendren, Liaison to Doctor of Physical Therapy Program and Occupational Therapy Doctorate Program; Sami Kaplan, Liaison to the School of Medicine; and Brandi Tuttle, Liaison to the Physician Assistant Program, Pathologists' Assistant Program, and Master of Biomedical Sciences Program.
Carter Hulinsky, Medical Center Archives Intern, is the 2022 recipient of the Garden Club of America Scholarship in Garden History and Design, which sponsors a ten-week virtual summer internship at the Smithsonian's Archives of American Gardens. Carter also received a scholarship to spend a week this summer with eleven other attendees participating in a residential short course on Great English Estates and Landscapes. This series of lectures and examinations of the rare books and manuscripts will take place in the Oak Spring Garden Foundation Library on the former property of Paul and Rachel "Bunny" Mellon in Upperville, Virgina.  Mrs. Mellon, a self-taught gardener, is best known for her design of the Rose Garden and Jacqueline Kennedy Garden at the White House. 
In the recent Medical Library Association Caucus elections, Leila Ledbetter, Research & Education Librarian and Liaison to the School of Nursing, was elected as Chair-Elect of the Systematic Review Caucus and Beverly Murphy, Assistant Director, Communications & Web Content and DUHS Hospital Nursing Liaison, was elected as Chair-Elect of the African American Medical Librarians Alliance Caucus (AAMLA). 
Lucy Waldrop, Assistant Director for Medical Center Archives, and Rebecca Williams, Medical Center Archives Librarian for Research, Outreach, and Education, were judges for the North Carolina History Day Virtual State Contest in April, designed to promote an interest in history among Middle and High School students through hands-on discovery
Rebecca Williams was also elected Officer at Large for the Librarians, Archivists, and Museum Professionals in the History of the Health Sciences (LAMPHHS).  
The following publications have been authored/co-authored by Medical Center Library & Archives Staff (highlighted in bold)
Shepherd-Banigan, M., Drake, C., Dietch, J. R., Shapiro, A., Tabriz, A. A., Van Voorhees, E. E., Uthappa, D. M., Wang, T. W., Lusk, J. B., Rossitch, S. S., Fulton, J., Gordon, A., Ear, B., Cantrell, S., Gierisch, J. M., Williams, J. W., & Goldstein, K. M. (2022). Primary Care Engagement Among Individuals with Experiences of Homelessness and Serious Mental Illness: an Evidence Map. Journal of General Internal Medicine (Advance online publication)
Kouame, G., & Hendren, S. (2022). Library Tools at the Nurses' Station: Exploring Information-seeking Behaviors and Needs of Nurses in a War Veterans Nursing Home.  Journal of the Medical Library Association, 110(2), 159–165.
Akers, K. G., Pionke, J. J., Aaronson, E., Koenig, R., Kraft, M., & Murphy, B. (2022). Insights and Opinions of Readers of the Journal of the Medical Library Association.  Journal of the Medical Library Association, 110(2), 156–158.  
Henderson, M., Cyrus, J. W., Eldermire, E. R. B., Boruff, Jill T., Kraft, M., Akers, K. G., Murphy, B. (2021).Creating a More Inclusive Journal: the Journal of the Medical Library Association's Evolving Process for Selecting Editorial Board Members. Journal of the Medical Library Association, 110(1), 1-4.
Farewell to Anu Moorthy
Victor Gordon, Associate Director for Administration
Beverly Murphy, Assistant Director, Communications & Web Content and DUHS Hospital Nursing Liaison
Anu Moorthy, Associate Director of Content & Discovery, left in June to take on the role of Electronic Resources Librarian at Georgia Tech University.
She joined the Medical Library & Archives staff in 2019 to oversee collection development, electronic resources, user services, interlibrary loan/document delivery, technical services, and copyright. Anu came to Duke from Life University in Marietta, GA, where she was the Electronic Resources Librarian and Head of Technical Services. She also had extensive experience working in a medical library gained while serving as the Electronic Resources Librarian at the Centers for Disease Control and Prevention (CDC) in Atlanta, GA. Throughout the years, Anu has been a skills-based volunteer to many libraries and organizations in both the United States and Madras, India.
Anu has both a Bachelor's and Master's degree in Commerce from the University of Madras, India. After coming to the United States, she continued her education by obtaining a Master of Business Administration degree from Kennesaw State University in Kennesaw, GA, and a Master of Science in Information Science degree from the University of Tennessee in Knoxville. She is also a Certified Facilitator of Compassion and Integrity Training and had facilitated mindfulness training for Life University staff.
Due to her proactive and innovative collections leadership and expertise for the past three years, patrons have continuted to have seamless access to journals from their desktops, laboratories, and from off-campus despite the challenges of the Covid-19 Pandemic. Her regional collaboration with the Triangle Research Library Network (TRLN), which includes Duke, NCCU, UNC, and NCSU, has kept the Library in the loop for what will be the next generation of library systems, including electronic journal and book management. On a sometimes flat or deflated budget, Anu always made sure our electronic resources were stable and robust. 
With an eye toward containing excessive annual increases for journal prices, she recently worked with Library staff across Duke to renegotiate large "Big Deal" packages with publishers Elsevier, Springer, and Wiley that were up for regular renewal. She was also our representative in negotiating a "Read and Publish" agreement, also known as a "transformative agreement," with Cambridge University Press (CUP) so Duke researchers can publish articles open access at no cost in specific journals covered by this agreement. Anu has always maintained interest and engagement in the evolving world of library trends, technologies, resource management data services, and scholarly communication. 
Anu describes her decision to leave Duke as one of the hardest in her life. With her family being in Atlanta and her daughter matching her medical residency at Emory University, her new role will give her the opportunity to connect her professional career to her home life in Georgia. We have been very fortunate to have Anu leading our Content and Discovery team. Her leadership, kindness, and expertise will be sorely missed.
Asian Pacific American Medical Student Association Records
Rebecca Williams, Archives Librarian for Research, Outreach, and Education 
To recognize Asian American and Pacific Islander (AAPI) Heritage Month in May, Medical Center Archives highlighted the Duke Chapter of the Asian Pacific American Medical Student Association (APAMSA) Records, a relatively new collection added in 2021.
APAMSA is a student-run organization dedicated to learning about, promoting awareness of, and improving Asian-American health issues. Since 2005, the Duke APAMSA Chapter has been engaged in community outreach including health screenings, foreign-language health education, and  service activities such as bone marrow registry drives.  The Chapter has also pursued other avenues of cultural discovery such as Chinese-language training to medical students and sampling the best Asian restaurants in the Triangle. 
Student groups are an integral part of the university experience providing an essential link between student interests, professional practices, and activism. If you are a member of a student group, please contact the Archives about adding your group's records to our holdings.
| | |
| --- | --- |
| APAMSA Kickoff Gathering (Fall 2019) | Chinese Church Health Fair (Spring 2019) |
| | |
| | |
| --- | --- |
| Lunar New Year Celebration (Spring 2020) | Asian Woman in Medicine Night (Spring 2020) |
| | |
Improve Your Library Research Skills Online!
Don't Forget to Wear Blue on June 17th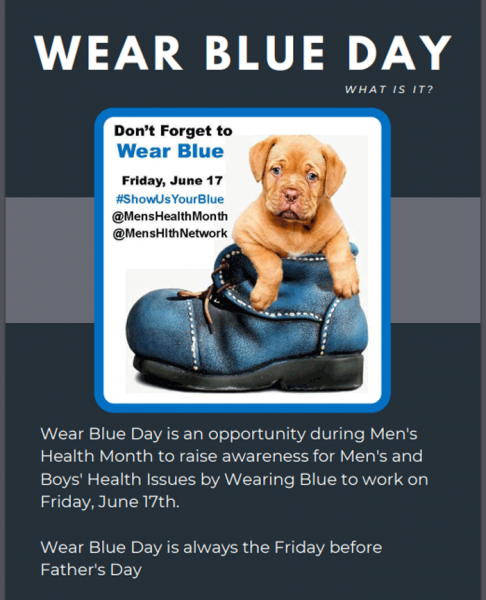 Publication Schedule & Staff
Duke University Medical Center Library & Archives News is published bimonthly.
Megan von Isenburg , Associate Dean
Beverly Murphy, Editor
            Editorial Board:
                        Victor Gordon
Mindy Guzman

                        Steph Hendren

Lucy Waldrop

Subscribe to our newsletter and be notified when a new issue is published!