Labor Day Holiday
Medical Center Library & Archives staff will be unavailable on Monday, September 6th. Access to the building will not be available during this time.
Welcome to Your Library and Archives!
Megan von Isenburg, Associate Dean for Library Services & Archives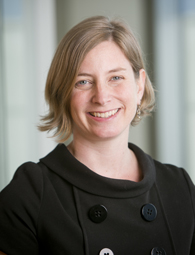 Welcome to our new students, staff, and faculty … and welcome back to our returning patrons! We are so excited to see you! It has been an unusual year for all of us, but we are delighted that many of our usual services are back up and running in time for the new academic year.  

One of the lessons we learned this past year is that reliable health information is essential. In the midst of the COVID pandemic, we also had an infodemic, which the WHO defines as "too much information including false or misleading information in digital and physical environments during a disease outbreak. It causes confusion and risk-taking behaviours that can harm health. It also leads to mistrust in health authorities and undermines the public health response." We saw how that infodemic impacted not only social and health behaviors but also health outcomes.

While this infodemic refers to the pandemic, having too much information, much of it false or misleading, is not new. All of us, not just our patients, must wade through a sea of health information that may be inaccurate, incomplete, out of date, or blatantly false. Where we search, what we find, and what we read matters.

Our mission is to connect you with high quality and reliable biomedical information for inquiry, discovery, and innovation. We collect and curate journals, books, and databases that can be used for teaching and learning, research, and patient care. We teach critical thinking and critical appraisal so that you can practice, teach, and learn from the best available evidence. When you need biomedical information, we encourage you to start your search at our Library Website.

I invite you to look through this newsletter and our Website to learn more about the specific resources and services that we offer. Please stop by our facility to reacquaint yourself with our spaces. If you have questions or comments about how we can help you, please email me at megan.vonisenburg@duke.edu.

Library Services & Resources (Summer-Fall 2021)
Library services, spaces, and resources are now expanded!
How can I get assistance?
More staff are now on-site and excited to see you in person! Our Service Desk (Level 2R) is open Monday–Friday, 10a–4p. You may still contact Library staff through our chat function between 9a and 5p, Monday through Friday. Library staff are available to meet with faculty, staff, and students by phone, email, and WebEx or Zoom. Library classes are all held online.
Is the Seeley G. Mudd building accessible?
Access to the Medical Center Library & Archives requires a Duke Health badge. Non-Duke individuals do not have access to the building at this time. All patrons and staff using the facility are expected to follow Duke's policies.
What spaces in the Library are available?
Library study rooms, cubicles, and open spaces are available Monday – Friday, 8 am – 11 pm and Saturday – Sunday, 12 pm – 6 pm. Reservations are still required for group study spaces and cubicles. Once reserved, you will only need to check-in at your space and not at the Lobby Desk. Any open tables, soft seating, PIN stations, and computers are all available for use without reservation. 
How can I get a book?
Book stacks (Level 1) are open and available for individual browsing with no reservation required. To borrow books, enter your Duke NetID and password in the self checkout machine in the Reading Room on Level 1. If you prefer to have a book pulled for you and made available for pick up, that will remain an option as well. Simply place a hold in the online catalog for the book you need.
How can I return a book I have borrowed?
Please return books to the book drop located to the left of the Library's front entrance.
Can I make requests for Interlibrary Loan items? 
Interlibrary Loan and Document Delivery Services are available to fill routine article requests. Older and more obscure articles may be more difficult to acquire. Book borrowing may be limited with delays.
If you are a Duke clinician, faculty, or staff member and have an urgent request for a full-text article(s) related to direct patient care or COVID-19, please alert us in the notes field on the request form.
Please note: Access to Document Delivery/Interlibrary Loan Services is not available to affiliates or to other libraries at this time.
How can I get materials for a class I am teaching?
The Library has strong digital collections for teaching and learning. If you need assistance identifying online materials for a class you are teaching, please reach out to your Library Liaison. If you need to place an item on e-reserve, please see our Course Reserves page.
Can I renew library materials online?
If you need to renew items, you may do that online using your Duke NetID and password. If you have any issues or concerns about renewing library materials, please contact Anu Moorthy, Associate Director for Content & Discovery, 
Are printers and scanners available?
Printers and scanners are available for use with no reservation required.
If you have questions or concerns, please contact Megan von Isenburg, Associate Dean for Library Services & Archives, at megan.vonisenburg@duke.edu. or complete our feeback form.
Your Library Liaisons are Here to Help
What are Library Liaisons?
In order to better serve Duke University and the Health System, librarians at the Medical Center Library & Archives have been assigned to work with specific departments or groups. If you do not see your program listed but you would like to work with a librarian, please contact Sarah Cantrell, Associate Director for Research and Education, at 919.660.1131.
What can Library Liaisons do?
 • Meet with you by phone, email, WebEx or Zoom
 • Guest lecture in your class or journal club
 • Integrate evidence-based practice and information literacy into your course or curriculum
 • Collaborate on systematic reviews of the literature and grant preparation
 • Consult on literature search strategies and resource selection
Who is my Library Liaison?
If you need help with Biomedical Research, please contact us at medical-librarian@duke.edu or 919.660.1100
or use our Tipsheet to get started.
Easy Access to Resources from Off Campus
If you need to get to journal content or other library resources from off campus, simply start at our Website! You will be prompted to sign in with your Duke NetID and password once you get to a resource that requires authentication. Or you may use the Duke NetID Login button at the top right of the site to avoid the need for repeated reource prompts. This login will last until you close your browser.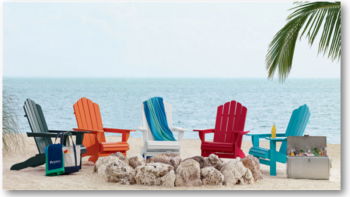 With the exception of the Duke FormWeb and Micromedex, which require the VPN, no VPN or Virtual PIN is needed to access our resources.
The Duke Medicine network and clinical systems, including the Duke Medicine VPN, use Multi-factor authentication (MFA). You will be asked to type a second password to access our resources.
Be sure to use the Duke version of PubMed if you're off campus and need to get to full text. When you find an article you want to read, click on the Get it@Duke button, which will prompt you to sign in with your Duke NetID and password. Remember that Get it@Duke will only take you to the full text of what we subscribe to.
If we do not subscribe to the content you are looking for, you will be able to use Get it@Duke to look for the journal in the catalog or to request the article through Document Delivery/Interlibrary Loan Services. Before making a request, please check if articles are available in Duke collections by using tips for "Finding Specific Journal Articles & Full Text."
If you have any trouble accessing our resources from off campus, please email medical-librarian@duke.edu, use our chat box, or consult our Website.
Case Files Collection
Steph Hendren, Research & Education
AccessMedicine's complete set of Case Files is now accessible via our Databases page or using the Clinical Tools Libguide.
Offering an interactive format, this comprehensive collection can be incorporated into a digital curricula to help students at all levels learn and apply basic science and clinical medicine concepts in the context of realistic patient cases. Faculty and instructors can utilize the case files to find scenarios for in-class teaching, in addition to providing Step and shelf exam study materials for medical students. 
The collection contains a number of specialties that include, but are not limited to:
Anatomy
Emergency Medicine
Family Medicine
Medical Ethics & Professionalism
Neuroscience
Obstetrics and Gynecology
Pathology
Pediatrics
To get access to review questions and online tests by specialty, save your favorite content, track your self-assessment progress, and receive tailored alerts and communications, you can create a free MyAccess Profile account through AccessMedicine.This account can be used for login credentials across all Access sites.

Medical Archives: Digital Research Resources
Rebecca Williams, Archives Librarian for Research, Outreach, and Education

Medical Center Archives  is open for Duke researchers by appointment only. In order to limit the number of people in our building, we have designated Tuesdays and Thursdays as research days. Please contact us to schedule a visit. Patrons using the facility are expected to follow Duke's policies.
Staff are available for remote consultation (M-F) via our online request form. We are happy to assist you in locating digital materials for your research and making digital reference copies when possible. Below are some online resources that are available 24/7.
MEDSpace
If you're looking for historic images, our digital repository, MEDSpace, is an excellent place to start. It contains nearly 700 photographs documenting the history of Duke Medicine. You can also find early publications, medical illustrations and artwork, and medical artifacts.
Digitized Intercom
The Intercom, Duke Medicine's primary news publication from 1953 to 1986, featured information about campus events and construction, faculty and staff news, and articles on medical research and innovations at Duke. The first 25 years of this publication have been digitized, making more than 500 issues available online.
Digital Exhibits
Archives has several digital exhibits about key figures and events in the history of the Medical Center. Some of the topics include the Duke Poison Control Center, Dr. Wilburt C. Davison's correspondence with Sir William Osler, and women in medicine at Duke (which is currently under reconstruction).
DUMC Archives Blog and Instagram
Updated regularly, our blog and Instagram are the places to go for Archives news, to see materials from our collections, and discover stories about the Medical Center's history.
Beverly Murphy Receives the 2021 Marcia C. Noyes Award
Copyright by and reprinted with permission of the Medical Library Association, Chicago, Illinois
The highest honor that MLA confers is the Marcia C. Noyes Award. Beverly Murphy, AHIP, FMLA, assistant director, communications and web content, hospital nursing liaison, Duke Medical Center Library & Archives, Duke University Medical Center, Durham, North Carolina, is the 2021 Marcia C. Noyes Award recipient. MLA recognizes Murphy for a career that has resulted in substantial contributions to the association and lasting influence in medical librarianship. She represents the very best of health sciences librarianship as an authentic and timeless leader who always exhibits tremendous poise and wisdom.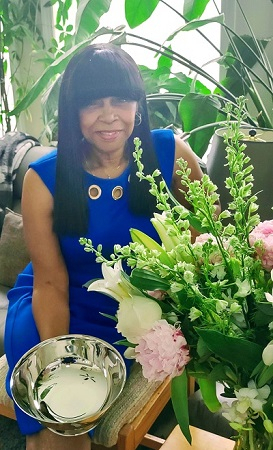 Murphy (pronouns: she/her/hers) has been a librarian for forty years. Since 1983, she has worked for the Duke University Medical Center Library & Archives in a variety of roles, including user education coordinator and head of reference services. Murphy's commitment to being a positive influence on the medical librarian profession is demonstrated through years of volunteering and mentoring others. The following is a list of some of Murphy's elected and appointed leadership positions: 
    2017–2020 president-elect, president, and immediate past president
    2017–2018 board liaison, Diversity and Inclusion Task Force
    2016–2017 chair, Fellows & Honorary Members Jury
    2014–2017 member, JMLA Editorial Board
    2009–2011 board liaison, JMLA Editorial Board
    2008–2011 member, Board of Directors
    2007 member, Nominating Committee
    2006–2008 chair, Professional Recruitment & Retention Committee
    2000–2005 editor, MLA News Editorial Board (two terms)
At the heart of Murphy's commitment to serve and support health sciences librarianship is the desire to promote and bring awareness to diversity, equity, and inclusion in the profession. One colleague shared, "As a founding member of the African American Medical Librarians Alliance (AAMLA) Caucus, she has paved the way for African American librarians during a time when MLA was not working toward inclusive excellence and when leadership opportunities for African American librarians were limited." Additionally, Murphy identified a need to cultivate a collective understanding that "we are MLA" in the organization and established the "I Am MLA" campaign in 2020, which serves to network and promote MLA and its membership.
With a career punctuated with many achievements and professional firsts, Murphy has always mentored colleagues and provided paths for others to also find success in the profession. Just as Marcia C. Noyes was a pioneer in the profession in her day, Murphy too is considered a trailblazer by her peers. A few of her notable MLA accomplishments are listed here:
    First African American recipient of the Marcia C. Noyes Award
    First African American president of MLA
    First African American editor of MLA News
    First African American chair of the Mid-Atlantic Chapter (MAC/MLA)
Murphy continues to make certain that MLA is an association where all members have a voice and feel appreciated, included, and valued. As noted by a colleague, "Beverly's greatest contribution to medical librarianship has been her care for the people who constitute the profession and our organization, her compassion for the wildly different needs of everyone she meets, and her desire for inclusion."
Archives Oral Histories
Lucy Waldrop, Assistant Director for Medical Center Archives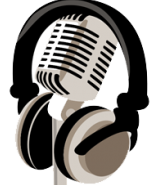 An oral history is an interview that records an individual's personal recollections of the past and historical events. Using this method of gathering, preserving, and interpreting ensures that the voices and memories of people, communities, and participants are added to the historical record.
Oral histories are conducted by well prepared interviewers questioning interviewees and recording their subsequent discussions in an audio or video format. Transcripts are then created from the recordings and added to the holdings of a library or archives where they should be cataloged to make them discoverable by future users.
Did you know that the Medical Center Archives houses a robust oral history collection of over 350 interviews? These histories date to as early as the 1960s and 1970s, although the oral history program became more active under Dr. James Gifford in the 1990s. The interviews document the careers of Duke personnel, as well as advancements in biomedical and health sciences. Significant interviewees include William G. Anlyan, Jay Arena, MaryAnn E. Black, Ivan Brown, Rebecca Buckley, Wilburt Cornell Davison, Robert Lefkowitz, Wilhelm Delano Meriwether, Mary Duke Biddle Trent Semans, Jean Spaulding, Eugene A. Stead, Catherine Wilfert, and many others. Other interviews focus on African Americans in medicine, physician assistants, nursing, women in medicine, the Duke Cardiovascular Databank, Durham Regional Hospital, and individual achievements of Duke personnel.
The Archives holdings consist of oral histories, personal papers, and institutional records. Interviews are available in many formats, including but not limited to CDs, DVDs, audio cassette tapes, videotapes, reel-to-reel audio tapes, and digital files such as WAV and MP3. For questions, please contact the Archives staff.
We Offer a Variety of Free Online Classes
We offer a variety of online classes on research and searching topics every month. All classes are free and offered virtually, though registration through our Website is required. In addition to these classes, you can also request an online session for yourself or a group or schedule an appointment for a research consultation.
August - September Classes

   Register for one today!
August 17
12 - 1p
Measuring and Maximizing Research Impact
August 18
2 – 3p
Advanced PubMed
August 19
11a – 12p
Zotero
August 23
2 – 3p
Posters: The Good, the Bad & the Ugly
August 24
5 - 6p
Endnote
August 25
12 - 1p
Searching CINAHL Effectively
August 26
3 - 4p
Finding Quality in Qualitative Data
August 31
4 - 5p
Zotero
September 6
4 - 5p
Searching CINAHL Effectively
September 7
10 – 11a
Zotero
September 9
12 - 1p
Getting Started with Systematic Reviews
September 13
12 - 1p
How to Write an Abstract
September 20
10 – 11a
Finding Quality in Qualitative Data
September 22
12 - 1p
Searching CINAHL Effectively
September 23
2 – 3p
Advanced PubMed
September 23
4 - 5p
Zotero
September 27
2 – 3p
Posters: The Good, the Bad & the Ugly
September 28
3 – 3:30p
Scopus in 30!
New Physical Therapy E-Books
Barbara Dietsch, Electronic Resources & Acquisitions Manager, Content & Discovery
We have purchased a new R2 Library E-book package featuring a wide variety of Physical Therapy titles. Below are a few select items from this collection. 
Clinical Reasoning and Decision Making in Physical Therapy: Facilitation, Assessment, & Implementation
Gina Maria Musolino and Gail Jensen
Clinical Reasoning and Decision Making in Physical Therapy is the first of its kind to address these foundational elements that are key for real-world practice and continuing competence as a health care professional. Physical therapy faculty, clinicians, and students will find this to be an invaluable resource to enhance their clinical reasoning and decision making abilities.
Primary Care for the Physical Therapist: Examination and Triage
William G. Boissonnault and William Raymond Vanwye
This book is specifically designed to cover the information and skills you need to address the expanding role of physical therapists in primary care. Content has been updated throughout the text to help you stay up to date on the best practices involving patient examination, medical screening, patient management, and communication.
Foundations of Clinical Research: Applications to Evidence-Based Practice
Leslie G. Portney
This resource contains the materials you need to take your first steps as an evidence-based practitioner. It will support you every step of the way as you progress from the foundations of clinical research and concepts of measurement, through the processes of designing studies and analyzing data, to writing your own research proposal.
Student Group Records at the Medical Center Archives
Lucy Waldrop, Assistant Director for Medical Center Archives
Medical Center Archives is happy to announce the addition of the following student group collections to its holdings.
Founded in 1915, AMWA functions at the local, national, and international level to advocate for the advancement of women in medicine and for the improvement of women's health. Records pertaining to the operations of the Duke Chapter of the AMWA date from 2019 - 2020.
APAMSA, a student-run organization, is dedicated to learning about, promoting awareness of, and improving Asian-American health issues. Since 2005, the Duke Chapter has been engaged in community outreach including holding service activities, promoting foreign-language health education, and pursuing other avenues of cultural discovery. Materials from the Duke Chapter of APAMSA document activities dating from 2019 - 2020.
SNMA is an entirely student run organization for medical students of color that focuses on supporting minority medical students and their endeavors around the country. The collection of Duke's Chapter of SNMA has materials dating from 2020, including a letter sent to Duke University School of Medicine administration and faculty after the murders of George Floyd, Ahmaud Arbery, Breonna Taylor, and Tony McDade initiating a dialogue about institutional anti-racism.
WC4BL is a national organization born out of the National White Coat Die-In demonstrations that took place on December 10, 2014. The group's mission is to dismantle racism in medicine and promote the health, well-being, and self-determination of people of color. The Duke Chapter of WC4BL was founded in the fall of 2020 and is active on Duke's campus. This collection contains materials from 2020 - 2021 documenting their founding, meetings, executive board, programming, and the Racial Justice Report Card.
LMSA was founded to represent, support, educate, and unify US Latinx medical students. LMSA holds volunteer events for the community, high school students, and Duke undergraduates. The Duke Med Chapter of LMSA has been continuously active since 2009 with faculty advisor, Dr. Leonor Corsino. Materials in this collection date from 2013 - 2020 and includes records documenting activities, meetings, volunteering, and other materials created by the Chapter.
DMI was founded after a student recognized the need for a safe space for students to meditate or pray while in medical school. In January 2017, DMI was recognized by the School of Medicine and the Graduate Professional School Council as an affinity group. The group saw a need for spaces, conversations, and education around spirituality as it pertained to health care, including understanding religious traditions of colleagues, as well as patients under their care. Membership is open to all graduate and professional schools at Duke. DMI primarily hosts social and educational events. Materials in this collection date from 2016 - 2020 and include records documenting DMI's newsletter, advertising, group constitution, and images and video clips of DMI celebrating religious holidays from different faith traditions.
Duke Med Pride is a student-led group consisting of LGBTQIA+ and allied students within the Duke University School of Medicine (DUSOM). Duke Med Pride works to address the health issues of sexual and gender diverse peoples with a cohesive and holistic approach. Materials in the Duke Med Pride student group collection date from 2019 - 2021 documenting their newsletter, programing, and events.
DMSJ, a Duke University School of Medicine student group, was created in 2017. The group is comprised of medical students interested in promoting social justice and racial equity within the Durham and Duke communities through action, education, and dialogue. Materials in this collection date from circa 2017 - 2020 documenting the student group's activities.
Student groups are an integral part of the university experience providing an essential link between student interests, professional practices, and activism. If you are a member of a student group, please contact the Archives staff with any questions or to add your group's records to our Archives holdings.
Employee Spotlight: Neal Fricks
Barbara Dietsch, Electronic Resources & Acquisitions Manager, Content & Discovery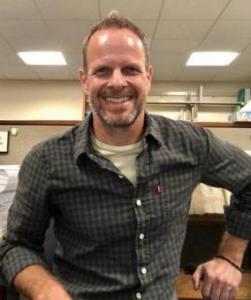 Neal's Bio
Working at Duke University Medical Center Library & Archives since: May 2021
Education: Bachelor of Arts in Political Science, University of Denver; Currently pursuing an MLIS degree at the University of North Carolina-Greensboro
Current position: User Services Manager, Content & Discovery
Q & A
1.    Describe your current position & what you find most interesting about it.
I am currently the User Services Manager at Duke University Medical Center Library & Archives. What interests me most about this position is that it will challenge me in new ways and allow me to grow and acquire additional skills and knowledge. A quick shout out to my former staff members at Ford Library and Goodson Law Library. Thank you all! 

2.    Describe yourself in three words. Creative, quiet, curious

3.    What has been your biggest professional challenge?
My biggest professional challenge is working full-time while taking graduate classes.
4.    What do you think is the most interesting issue in libraries & archives today?
I think the most pressing issue for libraries today is to take a proactive role when it comes to diversity, equity and inclusion. We need to ensure that all feel welcome when visiting our space.
5.    What are you most proud of?
At 41 I returned to college and finally received my four year degree in 2013. It took a long time to complete, but it was worth it.
6.    What do you do for fun?
I love the outdoors and spend lots of time hiking and exploring new areas. In addition to this I enjoy live music. I had tickets to see three concerts at the Haw River Ballroom in Saxapahaw that were all cancelled due to COVID. I just purchased tickets to see Band of Horses in Raleigh this fall. Hopefully it won't be cancelled. 
7.    What do you hope to accomplish in 2021?
I hope to become proficient in my new position with the Medical Center Library and hire and train new student assistants to assist with desk coverage.

8.    Is there anything about you that others might be surprised to know?
After graduating from high school, I joined the Navy (I was Seabee). Although the military lifestyle wasn't for me, it was a good experience and got me out of rural Colorado.
9.    What is your favorite Website or blog?
I suppose my favorite Website is NPR. Not only for the news coverage, but also for the unique and inspiring stories. I'm also a fan of the Tiny Desk Concert.

Staff News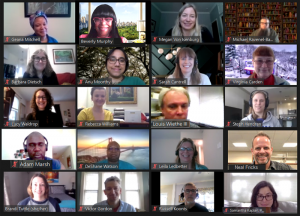 Samantha Kaplan, Research & Education Librarian and Liaison to the School of Medicine, has authored the following articles:
Langdell HC, Taskindoust M, Levites HA, Mateas C, Sergesketter AR, Kaplan SJ, Marcus JR, Erdmann D. "Systematic Review of Tissue Expansion: Utilization in Non-breast Applications," Plastic and Reconstructive Surgery - Global Open. 9(1):e3378, 2021.
Kaplan SJ. "Libraries Assist Disaster Survivors with Information Needs and Refuge but Need to Amplify Their Role and What They Offer," Evidence Based Library & Information Practice (EBLIP) 16(2):158-160, 2021.
Leila Ledbetter, Research & Education Librarian and Liaison to the School of Nursing, has co-authored the following articles:
Oermann MH, Wrigley J, Nicoll LH, Ledbetter LS, Carter-Templeton H, Edie AH. "Integrity of Databases for Literature Searches in Nursing Avoiding Predatory Journals," Advances in Nursing Science, 44(2):102-110, 2021.
Tarnasky AM, Olivere LA, Ledbetter L, Tracy ET. "Examining the Effect of Travel Distance to Pediatric Cancer Centers and Rurality on Survival and Treatment Experiences: A Systematic Review," Journal of Pediatric Hematology Oncology, 43(5):159-171, 2021.
Megan von Isenburg, Associate Dean for Library Services & Archives, has co-authored the following articles:
Rossman AH, Reid HW, Pieters MM, Mizelle C, von Isenburg M, Ramanujam N, Huchko MJ, Vasudevan L. "Digital Health Strategies for Cervical Cancer Control in Low- and Middle-Income Countries: Systematic Review of Current Implementations and Gaps in Research," Journal of Medical Internet Research, 23(5):e23350, 2021.  

Nakimuli-Mpungu E, Musisi S, Smith CM, Von Isenburg M, Akimana B, Shakarishvili A, Nachega JB, Mills EJ, Chibanda D, Ribeiro M, Williams AV, Joska JA. "Mental Health Interventions for Persons Living with HIV in Low- and Middle-Income Countries: a Systematic Review,"  Journal of the International AIDS Society, 24 (Suppl 2):e25722, 2021.
 
Megan von Isenburg, Associate Dean for Library Services & Archives and Sarah Cantrell, Associate Director for Research & Education, won the Deborah Barreau Award for Teaching Excellence for Adjunct Faculty at the School of Information and Library Science (SILS), UNC-Chapel Hill. 
Virginia Carden Retires After 35 Years at Duke

Victor Gordon, Associate Director for Administration

Virginia (Ginger) Carden, Administrative Research Librarian and EndNote Consultant, retired in August after serving the Medical Center Library & Archives since August 11, 1986. When Ginger first came to Duke, the Seeley G. Mudd Building was less than ten years old and arranged around an entirely different patron experience. There were stacks of print materials on each floor, a wall of card catalog, a very useful service elevator for books, and a huge run of indexes and abstracts on Level 2R. Despite the newness of the Library's facilities, it was not immune from problems. In the afternoon of her first first day at work, she remembers running around with other staff members putting out trash cans to catch water leaking through the ceiling windows from a huge thunderstorm. This speaks to Virginia's penchant for pitching in where needed, putting the library first, and working hard to get a job done. 
Ginger grew up in Northeast Ohio and credits her appreciation for science to her parents who met in an organic chemistry lab. She received a Bachelor's degree in Biology and an MLS degree from the University of Illinois. After finishing school, she stayed in the Midwest and found a job with Case Western Reserve University as a Circuit Librarian. Wheeling her 1980 Ford Pinto, she moved around to various regional hospitals in Ohio that were dependent on the Case Western system to access materials.
Beginning as a Reference Librarian, Ginger has held several other positions during her decades-long tenure at the Medical Center Library & Archives including Head of Circulation, ILL Manager, Public Services Librarian, and currently Administrative Research Librarian. Some of the biggest changes she has seen over the years include computers being installed at the library, PubMed coming into being, teaching patrons how to search on their own, and creation of the NIH Public Access Policy to ensure the public has access to published results of NIH funded research.
Staff consistently point to Ginger's meticulous attention to detail, her ability to teach others, and her invaluable resource as an EndNote expert as what they most admire about her.  Louis Wiethe who, like Ginger, has been at the Library since before Coach Krzyzewski won his first National Championship, calls her the "finder of the unfindable."  Beverly Murphy, who came to the Libary three years before Ginger and has experienced many of the same changes, describes her as an "open-minded and open-hearted individual." She will miss the "behind the scenes energy" that Ginger has provided over the years. 
Now that Ginger can actually imagine what retirement will look like, at the head of her plans is a detailed and ambitious itinerary to visit friends and family, travel through New England, and get busy decluttering her home. To the many who have known and worked with Ginger during her time here, she will be missed as that careful, hardworking, and unselfish force that she has been since her first day on the job.
Farewell to Karen and Geana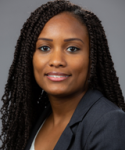 Karen Barton
Biomedical Research Liaison Librarian
Karen left the Library in May to pursue her passion for film and screenwriting. She will be attending the prestigious American Film Institute Conservatory in Los Angeles, which has been named the #1 film school in the country. We are thankful to Karen for the wonderful contributions she made to the Library including her work with IACUC and Duke's Research Data Work Group. Though we will miss her, we wish her well in her new endeavors. 
Geana Mitchell
Administration Program Assistant
Geana left the Medical Center Library in July after 18 years of service at Duke. A familiar face at the Library for the past 11 years, Geana has been our go-to person in the Administration Office for a variety of activities - from processing travel reimbursements and invoice payments to maintaining departmental records and scheduling recurring meetings and events. We will miss Geans's ever presence and wish her the best in her new adventures.
Improve Your Library Research Skills Online!
Publication Schedule & Staff
Duke University Medical Center Library & Archives News is published bimonthly.
Megan von Isenburg , Associate Dean
Beverly Murphy, Editor
            Editorial Board:
                        Barbara Dietsch

Victor Gordon

                        Steph Hendren

Lucy Waldrop

Subscribe to our newsletter and be notified when a new issue is published!