Library Services & Spaces Expanded
Posted by Beverly Murphy - Tuesday, July 20, 2021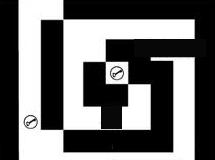 We are delighted to announce that we have reopened many of our services and spaces!
Expanded hours for spaces: Hours for library study rooms, cubicles, and open apaces are available Monday–Friday, 8a–11p and Saturday-Sunday, 12 noon– 6p.
Open stacks: Book stacks (Level 1) are available for individual browsing with no reservation required. If you prefer to have a book pulled for you and made available for pick up, that will remain an option as well. Simply place a hold in the online catalog for the book you need.
Self-checkout: To borrow books, enter your Duke NetID and password in the self checkout machine in the Reading Room on Level 1.
Group study spaces: Seven rooms are now available for group study and not just for individual use. Reservations are still required for these spaces and for the cubicles. Once reserved, you will only need to check-in at your space and not at the Lobby Desk.
Drop-in spaces available: Any open tables, soft seating, PIN stations, and computers are all available for use without reservation.
Printers and scanners: Printers and scanners are available for use with no reservation required.
Expanded Service Desk hours: Our Service Desk (Level 2R) is open Monday–Friday, 10a–4p. In late August, we expct to expand hours to 8a–5p.
More staff on-site: More staff are on-site and excited to see you in person!
We welcome your feedback on what is important to you this summer and fall. Please email Megan von Isenburg, Associate Dean for Library Services & Archives, at megan.vonisenburg@duke.edu to share your perspective.