Library Determines Best Way to Preserve Documents!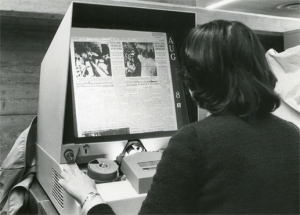 [April 1, 2016; Durham, NC] Hundreds of photographs, documents, and publications from our collections are available via our digital repository, MEDSpace. But after years of analysis, archivists at the Duke University Medical Center Library & Archives have developed a new gold standard for preserving historical documents: microfilm.
"We were surprised," said Rusty Koonts, Director of the Medical Center Archives and Head of Library IT. "In my dual role as archivist and technologist, I always expected that more modern digital storage would prove more lasting."
Digital storage may be trendy, but there are several advantages to the Archives putting material on microfilm. For one, it is time-tested. Microfilm has been around for nearly 100 years, receiving an official endorsement from the ALA in 1936. Not only is it regarded as a long-lasting and stable format, but given its low intrinsic value, theft is not an issue. "By microfilming our collections, we will be able to provide a level of security, access, and preservation that only time-trusted analog can provide," said Lucy Waldrop, Technical Services Head of the Medical Center Archives. "Digital might be all the rage today, but like all trends, it will eventually be superseded by the next big thing."
"Plus, patrons love using microfilm readers," said Jolie Braun, Assistant Director of the Medical Center Archives. "Many feel that the process of carefully winding and rewinding to the specific item they're looking for and trying to read microscopically small print presents a fun challenge."
To learn more about this exciting discovery, visit the Archives new microfilm project Website today!
Fine Forgiveness Week: April 11-15
It's ok...It happens to all of us!
You may have to pay your taxes, but you don't have to pay your overdue Library book fines! Bring in food donations from April 11- 15 and we will waive your fines! Never returned that book that you borrowed? Bring it back with some food donations and all is forgiven.
The Medical Center Library & Archives is conducting a food drive in honor of National Library Week. Food will be collected for the Interfaith Food Shuttle, which assembles and distributes food items through several innovative programs throughout our community. Food is distributed to children though Backpack Buddies, to seniors through Grocery Bags for Seniors, and to others through Mobile Markets and their food pantry.
How does it work?
Anyone with an overdue fine at the Medical Center Library can bring in a food donation to have the fine waived. Suggested donation: 2 items per $10 in fines.
If you have a lost book fine but still have the book, bring the book back with food items and we will waive the fee. (Unfortunately, due to the high cost of medical books, food items cannot be brought in to exchange for the actual books themselves.)
How do you know if you have fines and how much they are?
Sign into your My Library Account with your Duke Net ID and password
Click on "Fines/Credits/Fees" for the current transactions on your account.
What kind of food should you bring?
Traditional canned goods, like meats, veggies, and fruit
Ramen noodles and mac & cheese
Breakfast items, such as instant grits or oatmeal
Snacks, such as raisins, granola bars, dried fruits or pretzels
Note: Individual items in easy-to-open containers are preferred. Please avoid soft tops that can be easily punctured.
Can food donations be brought in to waive Interlibrary Loan fines?
No, unfortunately, fine forgiveness is only available for overdue fines for materials in our own collection.
Can food donations be brought in to replace a book?
No, unfortunately not. Medical books are very expensive and are not eligible for fine forgiveness.
Other questions? Please call the Library's Service Desk at 919.660.1100.
Are You Still Doing Your References By Hand?

Leila Ledbetter, Research & Education
Stop typing out those references!  Quit looking up where the commas are supposed to go in APA or AMA or whatever style you need to use. Avoid making piles of articles on your desktop. You should be using a reference management tool!
Reference management software can help you collect and organize your references (journal articles, books, Websites, videos, etc.), and then generate citations and bibliographies for your papers, scholarly articles, and any other publications.
There are a lot of different reference management programs that can help you gather PDFs and format your reference lists.  EndNote, RefWorks, Papers, Mendeley, and Zotero are some of the most popular programs. With so many reference management tools available, it can be difficult to decide which one to use. For example, do you need to share references with project collaborators, or should you use the cloud versus the desktop version. To help you decide, Medical Center Library staff have developed a LibGuide with a handy reference chart that compares some of the features of each tool and provides help on how to install and use the tools. Duke provides the full version of both Endnote and RefWorks FREE to Duke faculty, staff and students. 
Who is Engel?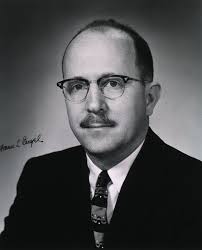 Frank Libman Engel, M.D., 1913-1963, was at Duke University from 1947 until his early death at age 49 in 1963. He was Chief of the Division of Endocrinology in the Department of Medicine and Professor of Medicine and Associate Professor of Physiology.
Dr. Engel, known internationally for his research in the fields of endocrinology and metabolic diseases, was a man of many talents and diverse interests. His peers have described him as a gifted teacher, excellent physician, leading experimental endocrinologist, and an administrator endowed with a creative imagination, a scholarly perspective, and the capacity for sustained inquiry.
To honor the memory of this man who loved medicine, but enjoyed many other things, his colleagues created a special reading collection to broaden the interests and horizons of health professionals and students. The Engel Collection offers a broad range of cultural and informative reading, including books of general of scientific interest not usually found in a medical library. It remains one of the most popular collections in the Medical Center Library & Archives. A special book plate, based on a caricature of Dr. Engel by Elec Emile Leclercq, identifies each volume.
The Engel Collection has been sustained over the years through gifts from his wife, Mildred Engel Handleman, and now his daughter, Susan Engel Zarutskie, M.D. Dr. Zarutskie has also provided a large bequest to support this highly used and cherished collection well into the future.
Featured Engel Books
Barbara Dietsch, Acquisitions Manager, Collection Services

These books are part of the Library's special collection established in memory of Dr. Frank Engel, who always thought students should have other reading sources that took them beyond their medical studies.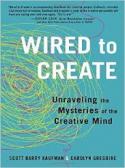 Wired to Create: Unraveling the Mysteries of the Creative Mind
Scott Barry Kaufman and Carolyn Gregoire
This book brings a very fresh perspective to a field that has, inexplicably, been struggling to 'create' new ideas for several decades. With scientifically based research on imagination, daydreaming, intuition, and mindfulness, it opens up new avenues of thinking about this critical human capacity. It is a must read for both scientists and anyone else interested in the 'inner world' of creativity. (Review: Rex E. Jung, PhD, Editor of the forthcoming Cambridge Handbook of the Neuroscience of Creativity)
When Breath Becomes Air


Paul Kalanithi
Paul Kalanithi's memoir, When Breath Becomes Air, was written as he faced a terminal cancer diagnosis and is inherently sad. But it's an emotional investment well worth making - a moving and thoughtful memoir of family, medicine and literature. It is, despite its grim undertone, accidentally inspiring. (Review: Washington Post)

A Nation in Pain: Healing Our Biggest Health Problem
Judy Foreman
Published in partnership with the International Association for the Study of Pain, this book offers a sweeping, deeply researched account of the chronic pain crisis, from neurobiology to public policy. It also presents practical solutions that are within our grasp today. (Review: Amazon)

Cure: A Journey Into the Science of Mind Over Body
Jo Marchant
Cure is for anyone interested in a readable overview of recent findings in mind-body phenomena, a reliably enthralling topic. This is a rewarding read that seeks to separate the wishful and emotion-driven from the scientifically tested. (Review: Washington Post)
Suggestions for purchases? Complete our online Recommend a Purchase form or contact Emma Cryer Heet.  For a complete list of titles added to our print book collections within the last 3 months, check out the Library's newest print book additions or subscribe to our "New Books" feed.
Exhibits on Display
Currently On Display

Presidential Illnesses
Medical Center Library & Archives - Level 1
On Display March 11- May 31, 2016 

Did you know?

Several Presidents hid their illnesses while serving in the White House
A review of biographical sources suggest that 49% of the Presidents through 1974 met criteria suggesting psychiatric disorder
Our 9th President died one month after giving his two-hour inaugural speech in cold rain

Get the answers to these questions and more from our exhibit featuring the health issues of our 44 Presidents. 
Coming Soon!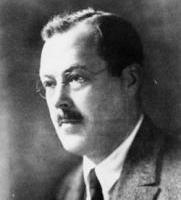 Early Duke Notables
Medical Center Library & Archives - Level 1
Summer, 2016
Stay tuned for our upcoming summer exhibit, Early Duke Notables, which will highlight the contributions and achievements of some of the key figures in Duke Health history.
(Pictured on right: Dr. Wilburt Davison, the first Dean of the Duke School of Medicine.)
Portraits of History: Key Figures at Duke
Jolie Braun, Assistant Director, Medical Center Archives
The Medical Center Library & Archives has a large collection of portraits of key figures in the Medical Center's history. This feature highlights these individuals and their contributions to Duke.
 
If you've been in the Library's Reading Room (102) recently, chances are that you came across the portrait of Dr. Thomas D. Kinney. Born in Franklin, Pennsylvania in 1909, Kinney received his BA from the University of Pennsylvania (1931) and an MD from Duke University School of Medicine (1936). After graduation, he held appointments at Yale, Boston, Tufts, Harvard, and Western Reserve before returning to Duke as Professor and Chair of the Department of Pathology in 1960. He also served as the R.J. Reynolds Professor of Medical Education (1967-1977), Director of Medical and Allied Health Education (1969-1974), and Associate Provost (1973-1974).
During his time at Duke, Kinney developed the Division of Medical Education, which came to be known for its ability to attract excellent house officers. Kinney also successfully pioneered a two-year program to train pathology assistants, participated in the development of the MD-PhD program, and developed a plan to integrate medical school coursework with the premedical and residency years. An active researcher, Kinney invented equipment for use in the laboratory, including the LabTek, disposable knife blades, and a processor for electron microscopy specimens. In 1977, the American Association of Pathologists presented him with its highest award, the Gold Headed Cane, for "representing the highest ideals in medicine and pathology." Kinney retired as Chair of the Department of Pathology in 1975, but he remained a Professor of Pathology and as the R.J Reynolds Industries Professor of Medical Education until his death in 1977.

Dr. Kinney's portrait, painted by renowned portrait artist George Augusta, was unveiled at the 1975 Medical Alumni Weekend and hung in the Hospital amphitheater. Today it is part of the Library's artwork collection and may be seen on Level 1 of the Library.  To learn more about Dr. Kinney, visit the Thomas D. Kinney Papers, the inventory of which may be viewed on the Medical Center Archives Website.
Students De-Stress with Library's First Therapy Dog Event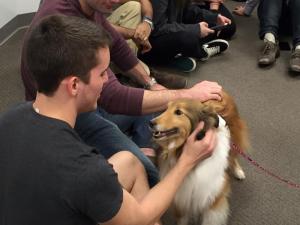 Leila Ledbetter, Research & Education
On March 24th, the Medical Center Library hosted its very first test "de-stress" event for the School of Medicine, sponsored by DukePaws and Canines for Service.
More than one hundred people came by to participate including clinicians, administrators, instructors,and students All left with smiling faces after having a chance to pat or scratch our visiting "therapists," Sequel and Jada.
Feedback and comments included: "Best day ever!" "Awesome!" and "When will they be back?" Due to its overwhelming success, we plan to repeat this event in the future in a larger space and with a few more dogs in attendance.  Stay tuned for a future announcement.
Fellows Visit the Library!
Kim-Loan Nguyen
NLM Associate Fellow
The National Library of Medicine (NLM) Associate Fellowship Program is a one-year postgraduate training fellowship at the NLM in Bethesda, Maryland, with an optional second year program component. The program is designed to provide a broad foundation in health sciences information services, and to prepare librarians for future leadership roles in health sciences libraries and in health services research.
Loan Nguyen, a National Library of Medicine Associate Fellow, recently visited the Medical Center Library & Archives for her Spring Practicum. Nguyen was interested in visiting Duke for a number of reasons including the opportunity to learn about the Library's role and interaction with the Center for Applied Genomics and Precision Medicine; Library support for Duke Hospital and Health System; the liaison activities for the School of Nursing and Doctor of Physical Therapy Program; Library's work with research and systematic reviews; and outreach, training, and digital initiatives.
Nguyen received her Master's in Library Science from the University of Maryland in 2015. She also holds a Master of Science in Physical Therapy from Washington University in St. Louis, Missouri. As a master's student, she completed a field study with the National Library of Medicine to create effective search strategies that allow researchers to obtain reliable information on specific topics from PubMed. Her interests and work have always revolved around health and information, beginning with her first job out of college as an information specialist at the National Clearinghouse for Alcohol and Drug Information in Rockville, Maryland.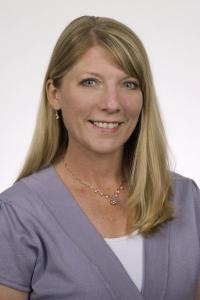 Stephanie Schulte
AAHSL NLM Leadership Fellow
Library leadership is critical in this highly dynamic environment as technologies, online resources, and new scholarly communication models are redefining libraries and librarians. To ensure there is strong leadership in place for academic health sciences libraries, the National Library of Medicine and the Association of Academic Health Sciences Libraries (AAHSL) have created a leadership program to develop future library leaders and directors.
Stephanie Schulte, from The Ohio State University (OSU) Health Sciences Library, was chosen to participate in the 2015-2016 Leadership Fellows Program, now in its 14th year. During the year-long program that started in November 2015, Schulte will spend two weeks at Duke working with her mentor Patricia Thibodeau, Duke Health's Associate Dean for Library Services & Archives.
She will visit key offices, as well as meet with Library & Archives staff to learn more about how this library, in a private institutional setting, operates and serves Duke Health. These visits will be paired with course work with other fellows and mentors to develop and strengthen her skills for a future role as a health sciences library director. One of her areas of focus is mentoring, engaging and developing new librarians who are vital to the profession's future. Schulte made her first visit to the Medical Center Library & Archives in March.
Schulte has a Master's in Library and Information Science from Kent State and is an Associate Professor at The Ohio State University Libraries. She is head of Research and Education services in The OSU Health Sciences Library. In addition, she teaches courses at OSU and won the The OSU Libraries Annual Teaching Award in 2014. In addition to a strong publication and presentation record in the library field, she has had experience in quality assurance and technical writing at Springborn Laboratories and as a research associate for Procter and Gamble Company.
Staff News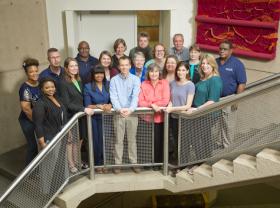 Russell Koonts, Director of Medical Archives and Digital Initiatives, attended the Group on Information Resources (GIR) Leadership Institute held March 1-4, 2016 in Phoenix, Arizona. This intense, highly interactive four-day program is limited to 30 fellows who must be nominated by their institution's leadership to participate. The GIR Leadership Institute is the only program that provides IT leaders the information and tools to understand how to excel at the nexus of academic, research, and clinical systems to support organizations as they move to more integrated and data driven models.

Beverly Murphy, Assistant Director, Communications and Web Content Management, and Hospital Nursing Liaison, has been appointed Chair of the Medical Library Association (MLA) Fellows and Honorary Members Jury, which reviews applications and provides recommendations for fellowships to be awarded. Her one-year term will begin in June 1, 2016.

Brandi Tuttle, Research & Education Librarian, has been awarded Distinguished membership in the Medical Library Association's Academy of Health Information Professionals (AHIP). This highest level of membership requires documented leadership within and contributions to library associations and fields.

Brandi Tuttle was also appointed to serve a two-year term on the MLA National Program Committee for the 2018 MLA Annual Meeting. This appointment provides the opportunity and responsibility to participate in much of the conference program planning, including plenary sessions, contributed papers, posters, section programming, meeting Website, blogs, and other social media.
Employee Spotlight: Elizabeth Berney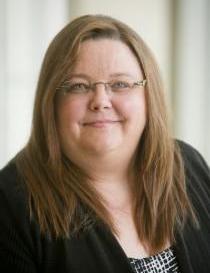 Barbara Dietsch, Acquisitions & Cataloging Manager, Collection Services
Elizabeth's Bio
Working at Duke University Medical Center Library & Archives since:  2006 (10 years in June, 2016)
Education: BS in Land Use Planning from Unity College, Unity, Maine.  Currently 3 classes shy of a Masters in Library Science degree from North Carolina Central University.
Current position: Access Services Manager
Q & A
1.    Describe your current position & what you find most interesting about it.
I love the variety of my job. I manage the Service Desk, stacks, reserves, the 2nd Year SOM Book Exchange, and curate content for our Library's Facebook page. Besides that, I do a smattering of things throughout the Library including collection development, exhibit creation, minor book preservation, a bit of inventory management, collection assessment, and a reference shift or two each week.  With my feet in so many areas, life in my job is rarely boring. I can easily shift gears and work on a different project when the current one becomes dull. 

2.    Describe yourself in three words. Bring it on!
3.    What has been your biggest professional challenge?
Challenges are a weekly occurrence in my line of work. Whether it is a patron concern, technology issues, staffing management, or inventorying our collections, I inevitably find more issues which need to be fixed.  It is hard for me to come up with the "biggest" challenge, because I am used to having something happening all the time. I'm lucky because I actually thrive on the minor chaos. I am sure my team thinks I am crazy, but difficult patrons are my most favorite challenge. It is a joy for me when I can make an unhappy person satisfied; the more cranky and unpleasant, the better.
 
4.    What do you think is the most interesting issue in libraries & archives today?
The changing use of libraries is fascinating. Electronic resources have altered the use of the library's physical space.  We no longer need 1½ floors of bound journals. Instead, we shipped offsite what we had to keep physically, while adding thousands of back issues of journals online. Space is tailored to the patron's use, instead of the Library's use. This will continue to change as online content becomes more prevalent and access to electronic resources becomes more seamless to the patron. Our electronic resources embedded into Maestro Care is an example.  The Library is no longer bound by walls.  We can be everywhere. That is exciting!

5.    Whom do you admire?
My Mom.  She was a library administrator for a public school system and was a fantastic manager of people. I have tried to emulate how she treated her staff and how she consistently educates herself to be in the forefront of library and technology trends. 

6.    What organizations are you involved in?
I have been a member of multiple library organizations throughout the years, and I am an active member of several online library groups. 

7.    Is there anything about you that others might be surprised to know?
My colleagues know I am an artist, but our patrons may not. I do a variety of mediums; however, lately they range from painting, to paper sculpture, to fiber arts projects.  I shift focus every few months, only to revert back later. Patrons have seen bits of my work. The Medical Gardens Exhibit with hand-drawn flowers and paper flowers, which was on the Mezzanine, was mine.
 
8.    What do you do for exercise? For relaxation?
Create art, read, or spend time with my local nieces and nephews. I adore being an aunt!

9.    What are you most proud of?
Lately, I have been quite proud of our Facebook page.  I work very hard to collect interesting and useful articles from more than two dozen sources throughout the Web.  Not only is it fascinating to learn about new medical discoveries and odd scientific tidbits, it is very rewarding to hear from followers who like what they read.  It tells me the efforts I make are making a difference to someone else.  If you aren't a follower, please think about it! 
 
10.    What is your favorite Website or blog?
Science Alert is a great site.  They take current information from respected and peer reviewed journals, and digest the information into short, easy to read articles with links to the original text.  I use a fair number of their posts for the Library's Facebook page.  If you aren't into medicine, they also cover everything from astronomy to zoology – anything within a science field.  You can also follow them on Facebook to get interesting articles added to your feed.
Improve Your Library Research Skills!
Publication Schedule & Staff
Duke University Medical Center Library & Archives News is published bimonthly.
Pat Thibodeau, Associate Dean
Beverly Murphy, Editor
Editorial Board:
           Jolie Braun
Jamie Conklin

        Barbara Dietsch
Megan von Isenburg
Subscribe to our newsletter and be notified when a new issue is published!
Yikes! It's April 1st!