The Medical Center Library & Archives
 extends warm wishes to all during this holiday season!
Holiday Hours and Services

The Medical Center Library & Archives will offer reduced hours and services during the last two weeks of the year from December 21, 2020 – January 3, 2021. Please plan ahead to make sure you have the resources and support you need. For book pickup, please submit requests by December 11. Please see the chart below for details.
The Medical Center Library & Archives will offer reduced hours and services during the last two weeks of the year from December 21, 2020 – January 3, 2021. Please plan ahead to make sure you have the resources and support you need. For book pickup, please submit requests by December 11. Please see the chart below for details.
Duke Children's Hospital Annual Snow Blitz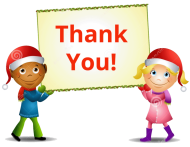 Barbara Dietsch, Electronic Resources & Acquisitions Manager, Content & Discovery

Every year staff at the Duke Children's Hospital host an event called the Snow Blitz to provide community donations for patients and their families who are here over the holidays. The Medical Center Library & Archives is once again participating this year, but things will be a bit different because of the pandemic. The staff in the Duke Child and Adolescent Life Program cannot accept in-person donations but only those that are shipped directly from vendors such as Amazon, Walmart, and Target. If you have another favorite online store that can ship directly to the Duke Children's Hospital, you are welcome to use them.
Due to COVID-19 precautions, all items must be brand new, unwrapped, and not stored in any place other than vendor facilities. Donations that cannot be accepted include gift cards, used items, handmade items, and anything personally delivered. The organizers of the 2020 Snow Blitz have set up a Duke Children's Child Life Holiday 2020 Wish List in Amazon.
Please ship all items from other vendors (Target, Walmart, etc.) or monetary gifts to: Child Life Holiday Elves, 2301 Erwin Rd, Room 5246 Duke North, Durham, NC 27710 
Thanks for your support of this wonderful event! We know the children and adolescents receiving care at the Children's Hospital will greatly appreciate your gifts this holiday season. 
Access Thousands of Movies for Free with Kanopy
Karen Barton, Biomedical Research Liaison, Research & Education
Duke users can access Kanopy from their TV and other devices to stream award-winning feature films, short films, documentaries, foreign films, and more for free. Below are some newly added documentary films from Duke's collection. Descriptions are excerpted from Kanopy.com. Find other video streaming services on the Duke University Libraries Research Databases page.

Your Story Matters! Documenting COVID-19 at Duke
Lucy Waldrop, Associate University Archivist, Medical Center Archives

COVID-19 has changed and disrupted all of our lives, at Duke and around the world. Duke University Medical Center Archives is documenting what it is like to live through a pandemic as part of our mission to preserve, maintain, document, and make available the permanent records of the Duke University Medical Center and Duke University Health System. Though we are capturing all of the news alerts, email updates, and Duke COVID-19 Websites, these materials only tell part of the story. In order to tell the full story, we want to capture the stories of students, staff, faculty, and other people who live, work, or study at Duke. 
In conjunction with Duke University Archives, we have launched Your Story Matters! Documenting COVID-19 at Duke. The stories collected will be permanently preserved and made available for research in our "Documenting COVID-19 at Duke Health Collection."
If you are interested in sharing your story -- through writing, photographs, film, or other means -- please fill out this online form. Signing up does not obligate you to submit anything, now or in the future. It simply permits Archives staff to reach out to you periodically to let you know about options for submission, and you can opt out of receiving these notices at any time. The submission process includes options for keeping submissions anonymous where your contact information is known only to Medical Center Archives staff. Additionally, we recognize you may want time to reflect on your experiences so we will continue to collect stories on an ongoing basis.
Most importantly, please know that your stories matter and we want to hear them. Please contact us with any questions.
Citation Management Tools – Alternatives to EndNote
Steph Hendren, Research & Education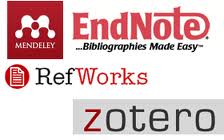 Many are familiar with EndNote as a helpful citation management tool that assists with collecting, saving, and citing papers. But sometimes EndNote can feel somewhat cumbersome to use. If you are on the market for a new citation manager, you might want to try out these other options.
Sciwheel (formerly F1000), a Web-based tool, allows you to create and organize a library of citations, discover new literature, and conduct group citing and editing of manuscripts via Google Docs. The browser plugin makes it easy to gather references from around the Web.
Zotero is a freely available tool that offers desktop and Web versions and works well with both Windows and Mac. It is easy to use and makes collaborative projects relatively simple via Google Docs. If you run out of free storage, aadditional inexpensive storage space is available for purchase.
Mendeley is a free Web-based tool similar to Zotero, but it sets itself apart with a robust PDF annotating tool. Because Mendeley doesn't work within Google Docs, you would have to create a bibliography and copy it over to the document. Thus, Mendeley might be a great fit for those who use citation managers for personal projects but not for those participating in a lot of group work.
RefWorks is another Web-based tool that a lot of people know and love from their undergraduate programs. RefWorks features a lot of storage space for people who like to gather PDFs.
Leaving Duke soon? Zotero and Mendeley are both free and do not require a paid subscription. If you have downloaded EndNote, you will be able to keep that software, but you won't be eligible for version upgrades through Duke. Sciwheel and RefWorks are only available for free while at Duke.
More details about the different features in these citation managers can be found in our Reference Management Libguide.  If you have questions or would like to set up a consultation, Ask a Librarian!
We Offer a Variety of Free Online Classes
We offer a variety of online classes on research and searching topics every month. All classes are free and offered virtually, though registration through our Website is required. In addition to these classes, you can also request an online session for yourself or a group or schedule an appointment for a research consultation.
December - February Classes

   Register for one today!
December 11
10 – 11a
Measuring and Maximizing Research Impact
December 15
11a – 12p
Advanced PubMed
January 11
12 - 1p
Keeping up with the Literature
January 26
12 - 1p
Advanced PubMed
February 24
12 - 1p
Getting Started with Systematic Reviews
We Have Electronic Books Available Online!
Barbara Dietsch, Electronic Resources & Acquisitions Manager, Content & Discovery
ClinicalKey, a robust platform used by many clinicians and students for journal articles, also includes full-text access to

more than 1,100 e-books in medicine and surgery. Titles can be located by browsing the A–Z list, limiting to one or more of 35 subject specialties, or by searching for "Books" (change the default from "All Types" to "Books" in the top dropdown menu)
To access PDF files for e-books, you must register for and login to a personal account. Click here to create a FREE user profile. Creating a personal account will enable you to save content, such as book chapters and images.  You can add images and text to a PowerPoint presentation  (created within ClinicalKey) as well as print content. Please note:  Depending on your intended use, permission may be required for the furthe r use of ClinicalKey content.
When a new edition of a book is published it automatically replaces the old edition. Many titles also have regular updates as new information becomes available. Not all titles have updates, but those that do will list the availablitly in the Table of Contents before Chapter 1. For example, the 9th editon of Mandell, Douglas, and Bennett's Principles and Practice of Infectious Diseases was published in 2020, but there are already updates available.
Listed below are some sample ClinicalKey e-book titles. Most reviews are excerpted from Amazon.com.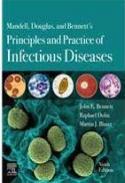 Mandell, Douglas, and Bennett's Principles and Practice of Infectious Diseases, 9th edition, 2020
John E. Bennett MD, Raphael Dolin MD, and Martin J. Blaser MD
For four decades, physicians and other healthcare providers have trusted Mandell, Douglas, and Bennett's Principles and Practice of Infectious Diseases to provide expert guidance on the diagnosis and treatment of these complex disorders. This edition continues the tradition of excellence with newly expanded chapters, increased global coverage, and regular updates to keep you at the forefront of this vitally important field.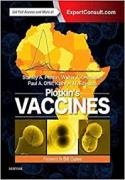 Plotkin's Vaccines, 7th Edition, 2018 
Stanley A. Plotkin MD, Walter A. Orenstein MD, DSc (HON), Paul A. Offit MD, and Kathryn M. Edwards MD

From the development of each vaccine to its use in reducing disease, this edition provides expert information needed for optimal patient care. This award-winning text offers a complete understanding of each disease, as well as the latest knowledge of existing vaccines and those currently in research and development. Plotkin's Vaccines is a must-have reference for current, authoritative information in this fast-moving field.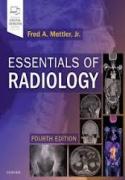 Essentials of Radiology: Common Indications and Interpretation
, 4th Edition, 2019
Fred A. Mettler MD, MPH
This reference is Ideal for radiology residents and medical students, as well as anyone who reads or orders radiology imaging studies.  Using concise, step-by-step explanations, the book walks you through a sequential thought process for all common indications for radiologic studies and their interpretation covering the basics of how to approach, read, and interpret radiological images.

PRISMA to be Upgraded!
Steph Hendren, Research & Education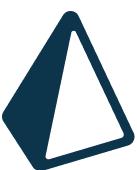 Originally published in 2009, the checklist for the Preferred Reporting Items for Systematic Reviews and Meta-Analysis (PRISMA), a popular reporting standard for systematic reviews, will be getting an upgrade soon. Pre-print versions of the new checklist and a detailed explanation of the updated guideline can be found in the PRISMA 2020 Statement.
Some changes to the PRISMA will include:
Requirement to document the full search strategy for all databases searched (the previous standard recommended one)
Addition of a "near misses" section in the flowchart that will ask authors to list citations that met many, but not all, inclusion criteria and explain why they were excluded (See item #16b). 
Addition of new items recommending authors report methods for and results of an "assessment of certainty" (or confidence) in addition to risk of bias assessment (See items #15 and #22).
If you're not sure how these changes will affect your systematic reviews going forward, library staff are happy to help! You can Ask a Librarian or request a consult to receive assistance with comprehensive literature searches and PRISMA diagrams.
A Year in Review: 2020 Additions to Medical Center Archives
Lucy Waldrop, Associate University Archivist, Medical Center Archives
The Duke University Medical Center Archives actively collects official records of the departments and divisions of the Duke University Medical Center (DUMC) and the Duke University Health System (DUHS). These include a variety of materials providing evidence of business, interests, and activities through the years. By collecting, preserving, and making  materials accessible that provide evidence of day to day operations, Archives serves as the institutional memory of the DUMC and DUHS. Guided by our collection development policy, we strive to document the intellectual, administrative, social, cultural, and visual history in order to provide evidence of past actions and an understanding of the structure and history of the DUMC and DUHS.
The following archival categories include materials added in 2020 as both new collections and additions to existing collections.
Personal Papers
Also called manuscript collections, personal papers are records created and originally kept by an individual covering all aspects of daily life.

Onyekwere E. Akwari  
Charles Edward Buckley
John E. and Susan C. Dees
Eleanor B. Easley
Charles and Peggy Hammond
Jerome S. Harris    
Robert J. Lefkowitz 
David C. Sabiston
Eugene A. Stead
Justine Strand de Oliveira

Administrative Records
These documents are preserved because they facilitate the operations and management of an agency. Administrative records are common to most organizations and include routine correspondence or interoffice communications; records relating to human resources, equipment and supplies, and facilities; reference materials, routine activity reports, work assignments, appointment books, and telephone logs.

Department of Anatomy
Department of Neurobiology
Department of Pediatrics
Department of Surgery
Duke Chapter of the American Medical Women's Association
Medical Center Library
Student-Faculty Shows

Oral Histories
These are interviews that record personal recollections of past and historical events of individuals. Oral histories are often comprised of audio or video, transcripts, and other materials that provide context for the interviews.

Mary Artley
Walter Randolph Chitwood Jr.
Harvey J. Cohen
James L. Cox
Thomas A. D'Amigo
Department of Surgery Chief Residents
William C. DeVries
William J. Donelan
Howard Filston
Allan H. Friedman
William Fulkerson
Bernard M. Jaffe
Allan D. Kirk
Stuart J. Knechtle
John A. Mannick
Carl Ravin
Norman M. Rich
Layton F. Rikkers
John Robinette
Ralph Snyderman
Janet E. (Betsy) Tuttle-Newhall
Douglas S. Tyler
Andrew S. Wechsler
Ronald Weigel

Collections
A "collection" is what archivists call an artificial collection. This means that the materials were not collected or collated originally, but rather, were pulled together over time by archivists attempting to create a collection around a singular topic.

Documenting COVID-19 at Duke Health 
Publications
To peruse the holdings at the Medical Center Archives, visit our Collections Listing. For more information, email dumc.archives@mc.duke.edu or contact us online.
Employee Spotlight: Megan von Isenburg
Barbara Dietsch, Electronic Resources & Acquisitions Manager, Content & Discovery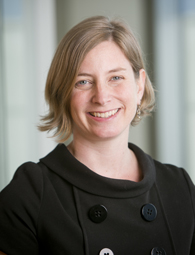 Megan's Bio
Working at Duke University Medical Center Library & Archives since: 2004
Education: BA, American Studies, University of North Carolina at Chapel Hill; MSLS, Information and Library Science, University of North Carolina at Chapel Hill; Graduate Certificate, E-Learning, North Carolina State University  
Current position: Associate Dean for Library Services & Archives
Q & A
1.    Describe your current position & what you find most interesting about it.
As Associate Dean, Library Services and Archives, I do some of everything related to the library and archives, from planning budgets to conducting literature searches for research projects. I love the variety: depending on the day, I may be brainstorming creative ways to enhance our spaces, engaging with our institutional history, or planning a class. Most of all, I love the opportunity to work and learn from incredibly smart and motivated people around the Medical center, including my colleagues in the Library and Archives.
2.    Describe yourself in three words. Curious, passionate, dedicated

3.    What has been your biggest professional challenge?
I'm not sure it's the biggest, but responding to Covid is certainly my most recent professional challenge. Access to high quality information during a pandemic is essential; however, we also had to prioritize staff and patron safety. With the help of everyone on staff, we were able to pivot to online services delivered from our homes very quickly. As the situation has evolved, we have evolved with it. In addition to our online resources and research help, we now offer study and work spaces by reservation and book pickup for our physical materials. This requires flexibility as we seek to understand and meet the ever-changing needs of our students, faculty, and staff.
4.    What do you think is the most interesting issue in libraries & archives today?
There are so many: combatting misinformation, promoting critical thinking, facilitating open science, and open access to the best research literature are certainly pressing right now.

 5.    What organizations (personal and/or professional) are you involved in? 
MLA (Medical Library Association), AAHSL (Association of Academic Health Sciences Libraries), AAMC GIR (Group on Information Resources)  

6.    Is there anything about you that others might be surprised to know?
I once wanted to be a documentary photographer and have collected a lot of old cameras from many eras of photography.
7.    What do you do for fun?
I love to travel and explore the world. Since that isn't possible right now, I have to make do by cooking and eating food from different cultures and parts of the world.

8.    What are you most proud of?
I am most proud of my two children, who are 13 and 7.

9.    What do you hope to accomplish in 2020?
Professionally, I hope to keep growing our library's and archives' collections and research services while keeping the budgets balanced. Personally, I hope to make a little more time to play piano again after many, many years of not playing.
10.   What is your favorite Website or blog?
Why, mclibrary.duke.edu, of course!

Staff News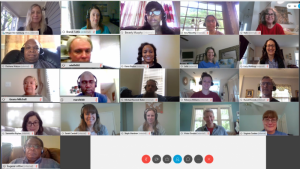 Sarah Cantrell, Associate Director for Research & Education and Liaison to Graduate Medical Education, has also co-authored the following article: Harris BS, Bishop KC, Kuller JA, Ford AC, Muasher LC, Cantrell SE, Price TM, "Hormonal Management of Mmenopausal Symptoms in Women with a History of Gynecologic Malignancy," Menopause: Journal of the North American Menopause Society, 27(2):243-248, February, 2020.
Samantha Kaplan, Research & Education Librarian and Liaison to the School of Medicine, has also co-authored the following article: Knisely A, Wu J, Kaplan SJ, Zhou ZN, Melamed A, Tergas AI, St Clair CM, Hou JY, Khoury-Collado F, Huang YYC, Hershman DL, Wright JD, "Coronavirus Spectrum Infections (COVID-19, MERS, SARS) in Cancer Patients: A Systematic Review of the Literature," Cancer Investigation, 38(8-9):436-444, 2020.

Beverly Murphy, Assistant Director, Communications & Web Content and DUHS Hospital Nursing Liaison, presented in her role as Past President of the Medical Library Association (MLA) at the Special Libraries Association Virtual Roundtable: Diversity, Equity, and Inclusion (DEI) Initiatives on December 3rd, where she shared ideas, best practices, and lessons learned from MLA's DEI initiatives.
One Hundred Years Ago: Medical Advances in 1920
Lucy Waldrop, Associate University Archivist, Medical Center Archives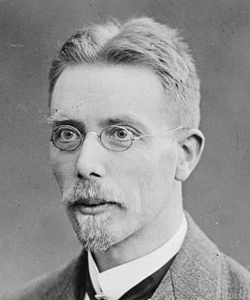 August Krogh
One of the circulatory system's most important functions is carrying oxygen to muscles. In 1920, August Krogh won the Nobel Prize in Physiology or Medicine "for his discovery of the capillary motor regulating mechanism." Krogh developed methods for precisely measuring blood oxygen levels and explained how oxygen supply to muscles is regulated based on workload. Previously, it was thought that it was the blood's rate of flow that increased during exertion. However, during the 1910s, Krogh showed that it was oxygen flow that was regulated by the opening of smaller blood vessels, capillaries. When resting, relatively few capillaries were open. 
Source: August Krogh – Facts. The Nobel Prize.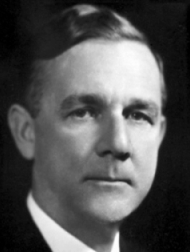 George Whipple
George Whipple, a scientist from the University of Rochester, cured anemia in dogs by feeding them raw liver. In 1920, he published the paper "Blood regeneration following simple anemia. IV. Influence of meat, liver and various extractives, alone or combined with standard diets" in the American Journal of Physiology with co-authors F. S. Robscheit and C. W. Hooper. The article discussed how eating liver had beneficial effects on sufferers of pernicious anemia. In 1934, Whipple received a Nobel Peace Prize for his work.

Source: Pernicious Anaemia. AnimalRearch.Info.


Epilepsy Treated with Phenobarbital

Epilepsy treatment was forever changed by the use of phenobarbital as an antiepileptic. F. Gallo conducted a study in 1920 in London where he compared bromide and phenobarbital in 125 patients. Among those patients, only 36 (29%) did not improve or their epilepsy worsened when phenobarbital was tried.  Gallo commented, "most patients found that they were far brighter and more cheerful after a change to Luminal (phenobarbital) from bromide treatment." He wrote up his results in the article, "Luminal Contrasted with Bromide in Epilepsy" which was published in the British Medical Journal in 1921.

Source: Yasiry, Zeid and Simon D. Shorvon. "How Phenobarbital Revolutionized Epilepsy Therapy: The Story of Phenobarbital Therapy in Epilepsy in the Last 100 Years." Epilepsia, 53(8): 26-39, December 2012.
Improve Your Library Research Skills Online!
Publication Schedule & Staff
Duke University Medical Center Library & Archives News is published bimonthly.
Megan von Isenburg, Associate Dean
Beverly Murphy, Editor
            Editorial Board:
                        Karen Barton

Barbara Dietsch

                        Steph Hendren

Lucy Waldrop

Subscribe to our newsletter and be notified when a new issue is published!