October is Breast Cancer Awareness Month!
Duke Author Motivations and Behaviors in Open Access Publishing
Karen Barton, Biomedical Research Liaison, Research & Education

Virginia Carden, Administrative Research Librarian and Duke Research Impact Consultant
Anu Moorthy, Associate Director, Content & Discovery
Megan von Isenburg, Associate Dean for Library Services & Archives
Open Access (OA) is the practice in which published material, generally articles, is shared freely on the Internet without restrictions. In the case of academic articles, OA stands in stark contrast from the traditional model of publishing, which requires readers to have sometimes costly subscriptions in order to gain access to an article.
To better understand researchers' motivations in selecting open access publishing, librarians at the Duke Medical Center Library & Archives carried out a study asking if the Duke COPE Fund, which is used to offset OA article processing charges (APCs), makes a difference in researchers' decisions to publish OA. We also asked what motivates researchers to make their articles open in traditional journals, also known as hybrid publishing. Note: Duke University Libraries no longer support the Cope Fund effective June 30, 2022.
In part one of our analysis, we analyzed 184 COPE Fund applications from the Schools of Medicine and Nursing from 2016-2019, of which there were 144 unique applicants. Twenty percent (n=36) applicants applied more than once. Fifty-five percent of the applications were funded and most applicants were Assistant or Associate Professors. Most denials were based on fund policies, which among others, require that both the journal and publisher that authors submit to be fully open.  
Forty-five percent of COPE Fund applicants responded to our Qualtrics survey. We asked individuals who had applied multiple times to answer only once with information about one of their applications. The most frequently selected primary motivation for publishing open access was that the journal was the most appropriate for the specific article, followed by greater potential impact, recommendation by mentor or colleague, and personal commitment to open access.  
We also asked respondents to select any sources used to pay the processing charge for the article associated with the COPE Fund request. The COPE Fund and discretionary accounts were used by most individuals, with additional funding coming from discretionary accounts, grants, and other authors and departments. Seven respondents reported using personal funds to pay part of their APC. More than half the respondents used more than one source to pay the APC.
Our second analysis looked at Duke Medical Center authors who published using a hybrid open access model, meaning the article is open access but the journal is not. In this model, articles are made open access for a variety of reasons, including authors choosing to pay an open access fee to make the article open immediately, journal policy (such as making articles open after a number of months or years), and funder mandates.  
To determine which Duke Health articles fit this model, we cross-checked Duke publications identified as open in Web of Science against our journal title list. We were interested in OA articles in Duke-subscribed journals in order to explore how Duke funds may be expended as both subscription fees and APCs. This resulted in a list of 1,268 publications, of which 550 resulted from federally-funded research. These 550 articles could be open due to the NIH Public Access Policy. An analysis of the top research areas of the articles reflect heavily published research areas at our institution with oncology and cardiology as the most common.  
From the 1,268 articles, we identified 455 first and last Duke authors and sent a survey to ask about their motivations for choosing a hybrid publishing model. Our response rate was 23%. Similar to COPE Fund applicants, most hybrid OA authors had previous experience with open access publishing with the same number - only 2% - never having published OA previously. More than 50% of the primary motivations for those who published in a hybrid model were for personal commitment to open access or greater visibility and access.  

Very few (only 7%) chose hybrid open access as a way to simplify compliance with the NIH Public Access Policy. This was reassuring as we were concerned that the institution may have been paying these fees for a process that is actually free of cost. Authors primarily used grant funding or discretionary accounts to pay these fees for hybrid OA articles. Similar to COPE Fund applicants, a small number of these authors paid some portion of the APC personally.
In conclusion:
A large majority of both groups reported previous experience with open access publishing.
Motivations for COPE Fund authors primarily related to journal fit, though the COPE Fund represents both financial benefits and authors' values. 
Motivations for hybrid OA authors primarily related to the moral benefits of personal commitment to OA and greater visibility.
Compliance with the Duke OA Policy and the NIH Public Access Policy are driving factors for very few respondents.  
Most hybrid OA publication fees are paid for by grants, though discretionary accounts play a large role for both COPE Fund and hybrid OA authors.
If you would like to hear more about how the Library supports the research lifecycle, attend Duke's Research Town Hall "The 'Science' of Publishing in Academia" on October 15. You can also learn more about Open Access publishing on our Getting Published Guide.
Celebrating National Medical Librarians Month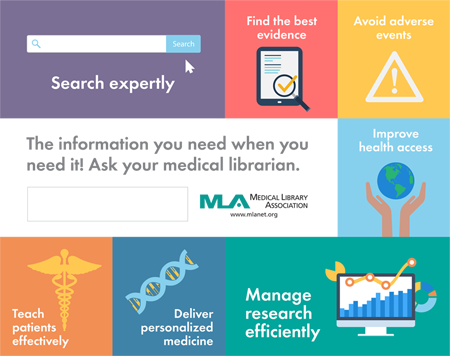 The Duke Medical Center Library & Archives celebrates National Medical Librarians Month (NMLM) in October. NMLM was established by the Medical Library Association in 1997 to raise awareness of the important role of medical librarians. By providing quality, authoritative health information, research, and search instruction, this year's theme highlights librarians as partners in providing health equity.
The NMLM celebration will include the following activities:
Open Access Week will be observed the week of October 19-25.
October is also Archives Month and the Society of North Carolina Archivists is highlighting 20th Century Health and Medicine.
In lieu of our annual It Came From the Archives  event in the Library, we are featuring medical illustrations in this issue.  These works of art are some of our favorite things to share during October. 
We will continue to "Aim for Excellence" by providing quality resources, services and expertise to impact medical care, education, and research at Duke Health.
Wiley Researcher Academy
Leila Ledbetter, Liaison to the School of Nursing, Research & Education

Writing and publishing articles can be challenging. Obstacles to getting published include lack of time to write, not knowing the right journal to send your manuscript to, and lack of familiarity with the entire research to writing process. Few researchers are formally taught about the publication process. To address this, the Medical Center Library & Archives, in partnership with Wiley Researcher Academy, offers online instruction on over a dozen topics in publishing.
Wiley Researcher Academy is a modular, self-paced online learning program for early career researchers who wish to develop their expertise and understanding of the scientific publishing process. Mid-career researchers seeking to update and perfect their skills will also find it beneficial.
It consists of 14 interactive learning paths that individuals can complete at their own pace. Topics include:
Funding the research project
Selecting an appropriate journal
Best practices in writing scientific articles
Managing research data
Post publication activities and driving visibility
Becoming a peer reviewer
We encourage you to explore the Researcher Academy. Registration is required, but accounts are free.
Website Usability Survey (We Need Your Help!)

Duke University Medical Center Library & Archives would like to know your thoughts about our Website to help inform our continued redesign efforts. Please help us by taking a few minutes to share your feedback! All responses are anonymous and will be kept confidential. Thank You!
Open Access Week: October 19-25

International Open Access (OA) Week will be celebrated Oct. 19 – 25, 2020
This year's theme "Open with Purpose: Taking Action to Build Structural Equity and Inclusion" invites us to consistently prioritize diversity, equity, and inclusion as integral parts of the fabric of the open community.  It is an important opportunity to "catalyze new conversations, create connections across and between communities that can facilitate this co-design, and advance progress to build more equitable foundations for opening knowledge."
For more information about International Open Access Week, please visit www.openaccessweek.org. The official twitter hashtag for the week is #OAWeek.
Citing Canceled Conferences on CVs
Karen Barton, Biomedical Research Liaison, Research & Education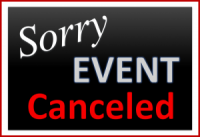 Many conferences and other events have been canceled due to the COVID-19 pandemic. Below are some examples of how to cite in APA style on your CV cancelled conferences and presentations or conferences that have been switched to an online format. Note that the text in brackets may include "Conference session," "Paper presentation," "Poster presentation," "Keynote address," and so on. (McAdoo, 2020)
1. The conference is canceled
Tan H., Habib, A., Barton, K.D., Taylor, C.R. (2020, May 13-17). Quadratus lumborum block for postoperative analgesia after cesarean delivery – A systematic review and meta-analysis [Poster presentation]. Society for Obstetric Anesthesia and Perinatology Annual Meeting, Halifax, Nova Scotia, Canada. https://soap.org/meetings/2020-soap-52nd-annual-meeting/ (Conference canceled)
2. The conference is changed to online format only
Online conferences are cited the same way as in-person conferences. Include the original location of the conference to aid readers in identifying it. (McAdoo, 2020)
Onuoha, C., Wong, E. (2020, September 3-5). Hot Topics in Apheresis [Conference session]. American Apheresis Society Annual Conference, Dallas, TX, United States. https://www.asociety.org/2020
3. The conference occurs in person or online, though you cannot attend to present or your specific presentation is canceled

Indicate that the specific session was canceled in the bracketed description. (McAdoo, 2020)
Salazar, D., Williams, N., Bradley, R. (2020, October 7-11). Sickle Cell Disease [Paper presentation canceled]. American Sickle Cell Association, Charlotte, NC, United States. https://www.americansca.org/2020meeting
If the conference will be postponed, simply update the reference once the new dates and/or locations are known. (McAdoo, 2020)
Reference
McAdoo, T. (2020, March 16). How to create an APA Style reference for a canceled conference presentation. APA Style.  https://apastyle.apa.org/blog/canceled-conferences
October is Archives Month
Lucy Waldrop, Archives Assistant Director and Technical Services Head
Archives Month is an annual, month-long observance of the agencies and people responsible for maintaining and making available the archival and historical records of our nation, state, communities, and people. Archives serve as the memory of our nation, and by celebrating, we recognize and give legitimacy to the enduring value of American records and America's archives.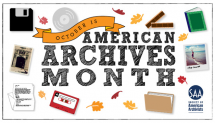 We encourage you to check out our Instagram account where we'll be highlighting treasures from the Medical Center Archives collection all month long. This month the Society of North Carolina Archivists theme is 20th Century Health and Medicine. Throughout October, we invite you to join us in celebrating the importance of archives as we highlight the history of Duke Health.  Additionally on October 7, 2020, archivists around the country took to Twitter to respond to questions tweeted with the hashtag #AskAnArchivistDay.
To learn more about DUMC history, visit the Duke University Medical Center Archives Website or email dumc.archives@mc.duke.edu
From the Archives: Medical Illustrations
Rebecca Williams, Archives Librarian for Research, Outreach, and Education
For the past six years, we have enjoyed celebrating our annual Halloween event, "It Came From the Archives," where we share a variety of materials from our collections in a casual open house setting in the Library.  Unfortunately, this event will not be happening this year.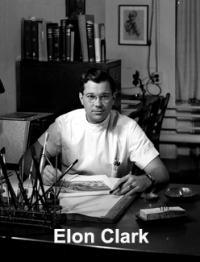 While we try to select different items each year for display, some of our favorite things to share are medical illustrations, which have been present at Duke from the beginning. Max Brodel, from Johns Hopkins and considered to be the "father of modern medical illustration," sent his daughter, Elizabeth, to Duke in 1930 upon the opening of the school. In 1935, Elon H. Clark was appointed Director of the Department of Medical Art and Illustration. In this role, Clark led a service-oriented research program concentrating on the development of improved cosmetic prostheses, particularly facial restorations.  Medical Illustration staff were also responsible for the coordination of pamphlets, charts, illustrations, and photographs used in many Duke University and Duke Medical Center publications.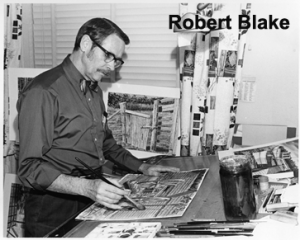 Duke University Medical Center was among the first educational institutions in the United States to provide medical illustration services. Artwork was created with traditional and digital media and includes surgical and anatomic drawings, schematic and mechanical drawings, and a variety of designs. The images produced appear in books, journals, patient education materials, presentation materials, Websites, and occasionally on the pages of some of the nation's more prominent newspapers and covers of scientific journals.
In 1949, Robert Blake became part of the Duke faculty and finally Coordinator of Medical Art (circa 1971).  Following Elon Clark's retirement, he became Acting Director of Audiovisual Education. The Department of Medical Art and Illustration became the Division of Audiovisual Education in 1966 and consisted of three branches: medical art, medical photography, and medical films and medical television. In 1997, Audiovisual Education became the Division of Educational Media Services (EMS) with four branches: medical photography, medical art, instructional television, and media coordination. The Division was dissolved in 2005.
In a world with abundant access to photography and audiovisual recordings, it might be hard to imagine a time when illustration was a vital part of medicine. These drawings are both educational and undeniable works of art. Below are some favorites from the Robert L. Blake Papers and the J. Deryl Hart Papers and Records. We think these illustrations are great representations of the talent of the artists, the educational value of their diagrams, and even a glimpse into Blake's sense of humor! You may also view more of these illustrations on MedSpace. 
Access Thousands of Movies for Free with Kanopy
Karen Barton, Biomedical Research Liaison, Research & Education
Duke users can access Kanopy from their TV and other devices to stream award-winning feature films, short films, documentaries, foreign films, and more for free. Below are some selected films from Duke's collection. Descriptions are excerpted from Kanopy.com. Find other video streaming services on the Duke University Libraries Research Databases page.

MS2 Book Exchange Program
Barbara Dietsch, Electronic Resources & Acquisitions Manager, Content & Discovery
Due to the COVID-19 pandemic, Medical Center Library & Archives staff had to re-think how best to facilitate the 2nd Year Medical Student Book Exchange (BEX) Program, in which print and e-books are made available for students during their clinical rotations. The main goal was to create new workflows that would keep students and staff safe during the book checkouts, pickups, and returns. A team of Library staff worked hard to put an entirely new system in place before the first rotations began.
Special thanks to Randy Marsh, User Services and Interlibrary Loan Assistant, for overseeing the processing of the exchange books for our first ever rotation during the pandemic. He checked out all the print books and prepared them for pickup at the Library's lobby desk. Thanks also go to Barbara Dietsch, Electronic Resources & Acquisitions Manager, who inventoried and catalogued the books; Samantha 'Sami' Kaplan, School of Medicine Liaison, for sorting through a lot of names and dates to prepare a clean list of students in the first rotation; and Anu Moorthy, Associate Director, Content & Discovery, for leadership in working through this new BEX process.
Book Exchange Ready for Pickup!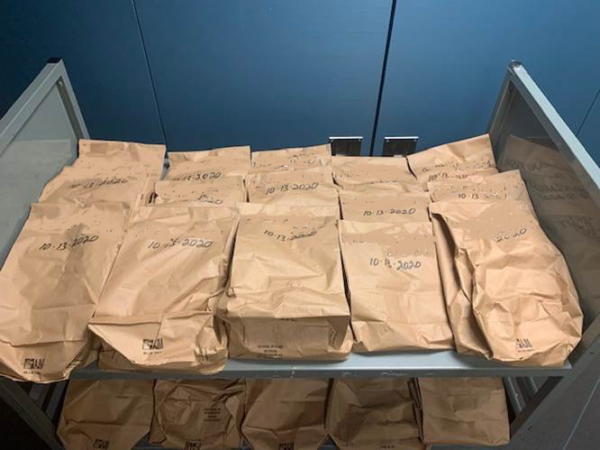 We Offer a Variety of Free Online Classes
We offer a variety of online classes on research and searching topics every month. All classes are free and offered virtually, though registration through our Website is required. In addition to these classes, you can also request an online session for yourself or a group or schedule an appointment for a research consultation.
October - December Classes

   Register for one today!
October 8
4 – 5p
Scopus
October 9
10 – 11a
Advanced PubMed
October 13
 11 – 11:30a
Zotero in 30
October 14
12 - 1p
Endnote
October 20
11a – 12p
Advanced PubMed
October 21
5:30 – 6:30p
Endnote
October 22
4 – 5p
Searching Embase
October 27
1 - 2p
Journal Selection for Authors
November 4
8 – 9a
Finding Quality in Qualitative Data
November 10
1 - 2p
Selecting a Citation Manager
November 12
12 - 1p
EndNote
November 13
11a – 12p
Journal Selection for Authors
November 17
8 – 9a
Advanced PubMed
December 1
1 - 2p
Searching CINAHL Effectively
December 3
5 - 6p
Advanced PubMed
December 4
10 – 11a
Measuring and Maximizing Research Impact
December 7
12 - 1p
EndNote
December 9
12 - 1p
Systematic Reviews: Practical Steps for Getting Started
December 10
10 – 11a
How to Write an Abstract
Women in Duke Health Exhibit Coming Soon

Duke Medical Center Library & Archives will debut a newly redesigned and updated online exhibit of Women in Duke Health. 
Highlighting women in Duke Medicine, many of which were pioneers or firsts in their disciplines, this exhibit looks at their stories and the context in which those stories took place. The primary method of inquiry for context in this exhibit was via oral histories, a unique format that allows for both.
This historical perspective is presented through individual profiles, a general timeline of events, and interviews conducted with people who have a longtime view of Duke Medicine. For most individuals you will find a brief biography, photo, audio file, and transcript.
There will always be women pushing boundaries in Duke Health so this will remain an ongoing project. We welcome your feedback!
Employee Spotlight: Virginia "Ginger" Carden
Barbara Dietsch, Electronic Resources & Acquisitions Manager, Content & Discovery
Ginger's Bio
Working at Duke University Medical Center Library & Archives since: 1986
Education: BS in Biology, Grove City College; MS in Library Science, University of Illinois, Urbana- Champaign 
Current position: Administrative Research Librarian and EndNote Liaison
Q & A
1.    Describe your current position & what you find most interesting about it.
I am the EndNote Liaison, NIH compliance "reminder," annual statistics gatherer, and a reference librarian

2.    Describe yourself in three words. Introvert, Sister, Detailed-oriented

3.    What has been your biggest professional challenge? Staying current

4.    What do you think is the most interesting issue in libraries & archives today?
Where do the Library & Archives fit when it comes to: Data science, Author impact, NIH compliance 

5.    Whom do you admire?
Patty Brennan, MJ Tooey, Beverly Murphy, and my sister-in-laws Terry Mattson and Jenny Mattson 

6.    Is there anything about you that others might be surprised to know?
I learned to enjoy watching NASCAR racing from my late husband
7.    What do you do for fun?
Read, counted cross-stitch, crossword puzzles, intermediate-level Suduko
8.    What are you most proud of?
Being here at Duke since 1986; evolving to fill Library needs as needed
Staff News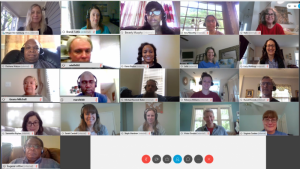 Karen Barton, Research & Education Librarian and Biomedical Research Liaison, has co-authored the following two articles:
Tan HS, Taylor C, Weikel D, Barton K, and Habib AS, "Quadratus lumborum Block for Postoperative Analgesia after Cesarean Delivery: A Systematic Review with Meta-analysis and Trial-sequential Analysis," Journal of Clinical Anesthesia, December 2020.
Onuoha C, Barton KD, Wong E, Raval JS, Rollins-Raval MA, Ipe TS, Kiss JE, Boral LI, Adamks J, Zantek ND, and Onwuemene OA, "Therapeutic Plasma Exchange and Intravenous Immune Globulin in the Treatment of Heparin-induced Thrombocytopenia: A Systematic Review," Transfusion, August 19, 2020.
Brandi Tuttle, Research & Education Librarian and Liaison to the Physician Assistant Program, the Pathologists' Assistant Program, and the Master of Biomedical Sciences Program, has received the 2020 Physician Assistant Education Association (PAEA) Partnership Award. Brandi was nominated by Duke PA faculty for this national honor, which recognizes an individual or institution that provides support to one or more PA program(s) and has made a noteworthy contribution to PA education.
Thanksgiving Hours

                       Thanksgiving Hours
Medical Center Library & Archives staff will be unavailable and the Library will be closed for seat reservations on Thursday, November 26th and Friday, November 27th.

Improve Your Library Research Skills Online!
Publication Schedule & Staff
Duke University Medical Center Library & Archives News is published bimonthly.
Megan von Isenburg, Associate Dean
Beverly Murphy, Editor
            Editorial Board:
                        Karen Barton

Barbara Dietsch

                        Steph Hendren

Lucy Waldrop

Subscribe to our newsletter and be notified when a new issue is published!