October is Breast Cancer Awareness Month!
Celebrating National Medical Librarians Month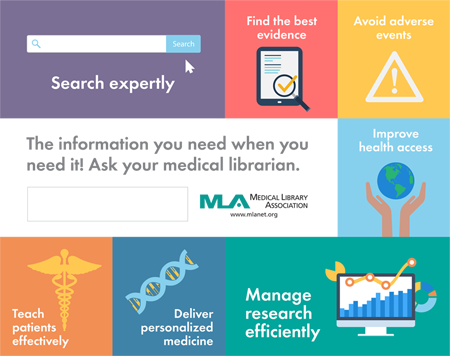 The Duke Medical Center Library & Archives celebrates National Medical Librarians Month (NMLM) in October. NMLM was established by the Medical Library Association in 1997 to raise awareness of the important role of medical librarians. This year's theme highlights librarians as providers of quality, authoritative health information, research, and search instruction.
The NMLM celebration will include the following activities:
We will continue to "Aim for Excellence" by providing quality resources, services and expertise to impact medical care, education, and research at Duke Health.
Open Access Week: October 21-27
Karen Barton, Biomedical Research Liaison, Research & Education and Anu Moorthy, Associate Director, Content & Discovery
International Open Access (OA) Week will be celebrated Oct. 21 – 27, 2019
The theme for the 2019 International Open Access Week is "Open for Whom? Equity in Open Knowledge." This theme encourages global stakeholders to consider whose interests are being prioritized and whose voices may be excluded in the actions taken to make research more open and accessible. It also serves to remind stakeholders to ensure equitable participation in communication about research. Considering these issues may help determine the extent to which emerging open systems for research will address inequities or replicate and reinforce them.
During OA Week, join the discussions and share your comments using the hashtags #OAWeek and #OpenForWhom and find OA related events, news, and resources at http://www.openaccessweek.org/.
For specific actions consider:
October is Archives Month
Lucy Waldrop, Archives Assistant Director and Technical Services Head
Archives Month is an annual, month-long observance of the agencies and people responsible for maintaining and making available the archival and historical records of our nation, state, communities, and people. Archives serve as the memory of our nation, and by celebrating, we recognize and give legitimacy to the enduring value of American records and America's archives.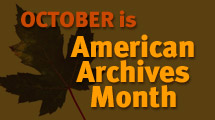 We encourage you to check out our Instagram account where we'll be highlighting treasures from the Medical Center Archives collection all month long. This month the Society of North Carolina Archivists theme is Activism and Social Justice in North Carolina. Additionally on October 3, 2018, archivists around the country took to Twitter to respond to questions tweeted with the hashtag #AskAnArchivist.
To learn more about DUMC history, visit the Duke University Medical Center Archives Website or email dumc.archives@mc.duke.edu
Systematic Review Screening Tool Available
Sarah Cantrell, Associate Director, Research & Education
Duke Medical Center Library & Archives now offers an institutional site license for Covidence!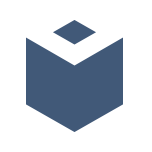 What is Covidence?
Web-based software platform designed to facilitate the systematic review process.
What does Covidence do?

Assists with multiple steps in the systematic review process, including:
Importing data from citation management tools like EndNote
Screening and selecting studies
Resolving conflicts
Extracting study data
Assessing study quality/risk of bias
Exporting data to multiple file types
Creating PRISMA diagrams
How do I access Covidence?
You can access Covidence by going to the Duke Covidence Sign-Up Page and entering your name and Duke email address.
What if I already have a Covidence account?
If you already have a Covidence account, you may already have access! A quick way to check is to log into your Covidence account and click "Start a new review." You should see an option to use the Duke Medical Center Library account. 
Where can I request help?
There are multiple ways to get help with using Covidence.
If you would like a summary of what Covidence does and how it works, check out the Covidence Knowledge Base. It contains many excellent brief tutorials and tips. 
If you would like more information on the systematic review process, check out our guide Systematic Reviews: The Process.
If you would like individual instruction or a group instruction session, you can request a consult or class from our Ask a Librarian page.
EBP Tutorials Celebrate 20 Years with a Makeover
Karen Barton, Biomedical Research Liaison, Research & Education
The Library's self-paced tutorials on the Introduction to Evidence-Based Practice have been revised, expanded, and reformatted from text-based to animated and interactive modules. Taking you through the complete Evidence-Based Practice (EBP) process, they emphasize the elements of a well-built clinical question and the key steps that help determine the validity of evidence.
These tutorials have been a required component of health professions curricula around the world. Total hits in their very first year of existence was 165,698. Within the last three years, the tutorials have received between 748,000 and 902,000 hits per year.
Though the EBP tutorials were a shared idea between Duke and UNC Chapel Hill, they were originally created as Web pages hosted by UNC in 1999 and were later migrated to Duke's LibGuides platform. The original tutorials were developed by two librarians, Connie Schardt (retired from Duke) and Jill Mayer (retired from UNC), with the help of curriculum support specialist Bob Ladd (retired from UNC). This team considered feedback from faculty at both institutions and completed the tutorials in six months. The new interactive modules were developed by both the Duke Medical Center Library & Archives and the UNC Health Sciences Library and funded by the Duke Endowment.
Duke Medical Library's Associate Dean, Megan von Isenburg and the Associate Director for Research and Education, Sarah Cantrell, have served as subject experts to revise existing content and, in many areas, create new content. To prepare for revising the tutorial, they analyzed five years of feedback from learners, totaling over 10,000 responses. While feedback was generally positive, many users found the original tutorials to be too wordy, too long, and contain too much information for one training module.
The new tutorials employ case-based teaching with interprofessional scenarios, and an additional module on appraising systematic reviews is forthcoming. To honor the longstanding partnership of both institutions who contributed to the original tutorials, a UNC librarian is serving as a reviewer of each module.
The original text-based tutorial will remain available online through June 30, 2020. Both versions may be found in the Evidence-Based Practice Guide and on the Resources for Community page. We invite you to choose the tutorial format that best meets your needs. We also ask that you provide feedback using the Revised Interactive EBP Modules Evaluation or the Original Text-Based EBP Tutorial Evaluation.
Daily Overdue Fines are Ending!
Elizabeth Berney, User Services Manager, Content & Discovery
The Medical Center Library & Archives is announcing an end to daily overdue fines!

Overdue notices will continue to be emailed to patrons in the manner they always have been, but after the initial due date, our system will no longer assess the $.50 per day overage charge on books owned by the Medical Center Library.  
"Our hope is for a streamlined process, where medical users can have consistent fine policies across as many of the books they check out as possible. In the past a book owned by us had a different fine policy than a book borrowed from the main library.  We are changing that to simplify expectations for our patrons," said Elizabeth Berney, User Services Manager.
Notification Process
Courtesy Notice:  Email is sent 4 days before items are due 
1st Overdue Notice:  Email is sent 4 days past the due date. No fines are assessed. 
2nd Overdue Notice:  Email is sent 15 days past the due date. No fines are assessed. 
3rd Overdue Notice:  Email is sent 26 days past the due date. No fines are assessed. 
Lost Bill: Email is sent to patron when the item is 28 days past due.
$125 in replacement fees and fines are automatically added to the user's account for book items owned by the Medical Center Library
If items are not returned or renewed within 28 days of their due date, a "lost item fee" will automatically be added to the user's account.  The minimum charge is $125 and includes a minimum $100 replacement fee and a $25 processing fee. If the cost of the material exceeds the minimum replacement fee, it will be altered to the actual cost.
While daily overdue fines are going away, other fines will remain, which are consistent with fines across the Duke Libraries.  The following fines are consistent with the Perkins/Bostock, Lilly, Music, Marine and Rubenstein libraries. Law, Divinity, and Ford Libraries may have different fines for their own items.
| | |
| --- | --- |
| Fine Type | Daily/Hourly Fine |
| Regular Book Loan | None (unless recalled or declared lost) |
| Recalled Item | $3/day (Maxcost is $100) |
| Lost Item | $100 + $25 processing fee |
| Reserve Overdue |  $1/day (All Duke libraries charge overdue fines for course reserves) |
| AV material | $5/day (All Duke libraries charge this amount for DVDs, CDs, and technology) |
If you have any questions about the new policy, your library account, or any other user services questions, please contact Elizabeth Berney at 919.660.1136.
It Came from the Archives: Halloween Highlights!
Medical Center Library & Archives
Level 2R, Room 212E
Thursday, October 31st
11am – 2pm
FREE and open to all!
In honor of Archives Month, Duke University Medical Center Archives is hosting its sixth annual Halloween event featuring a selection of peculiar, fascinating, and rarely seen materials from its collections. Curious individuals are invited to gaze upon detailed medical illustrations, ponder the uses of old medical instruments, explore forgotten stories from the history of Duke Health, and much more.
Halloween candy will be available…for those who don't lose their appetite!
For more information, contact Rebecca Williams at 919.383.2653 or rjw12@duke.edu.
Featured Electronic Resources
Barbara Dietsch, Electronic Resources & Acquisitions Manager, Content & Discovery
Here are a few of our newly-acquired e-books series.
Board Review Series (LWW Health Library)
The Board Review Series covers the core basic sciences and provides an efficient method of studying. Content is arranged in an easy-to-digest outline format containing review questions with accompanying answers and detailed explanations — chapter exams and a comprehensive exam for each text — clinical information, full-color illustrations, photographs, and tables. Note: You may create a free personal account to personalize your self-assessment.
Collection includes:
10 textbooks covering the core disciplines of gross anatomy, physiology, embryology, behavioral science, cell biology, neuroanatomy, microbiology, immunology, biochemistry, molecular biology, pharmacology, and pathology
Over 5,000 multiple-choice Q&A questions-with functionality to track performance
Comprehensive online self-assessments that allow students to track their performance
Material in the primary basic sciences that are addressed on the USMLE Step 1 exams, such as gross anatomy, embryology, neuroscience, and more
There are several other features that make this resource valuable for students and professors:
Can be integrated into lectures and review sessions
Great for review, self-assessment, and exam preparation using an online Q&A component
Contains authoritative references from a leading medical, nursing and health sciences publisher
Full book chapters are printable and can be shared with faculty and other students
Books are continually updated with the most current editions
Clerkship/Clinical Rotations (LWW Health Library)
Clerkship/Clinical Rotations is a comprehensive selection of 39 authoritative books covering the 6 core clerkship rotations. This package features key titles from the Step-up, Recall, Blueprints, Shelf Life, and BRS series and is ideal for clerkship students, faculty, directors, and coordinators. Note: You may create a free personal account to print, save content, and personalize your self-assessment.
Other features include:
Over 150 cases broken down by rotation
Complete chapters that are downloadable and printable and can be shared with colleagues
Core rotations of Internal Medicine, OB/GYN, Pediatrics, Surgery, Family Medicine, and Psychiatry
Searchable or browsable content across all rotations with filters for specific rotations
MedOne Education is a medical learning platform offering unlimited concurrent online access to a collection of 95 illustrated full-color textbooks. It features a wealth of expert information, concise instructional text, and stunning visuals. Note: You do not need to create a personal account to get off-campus access.
Key features include:
Ability for students and instructors to study and prepare for tests and lectures at school, home, work, or on the go
Customizable experience with versatile viewing modes - users can easily expand images, watch videos, write notes, or leave the screen behind to download and print chapters
Thieme's renowned Color Atlases
Four USMLE test preparation titles

Test Prep for the USMLE®: Learning Pharmacology through Clinical Cases
Test Prep for the USMLE®: Medical Histology and Embryology Q&A
Test Prep for the Test Prep for the USMLE®: Medical Physiology Q&A
Test Prep for the USMLE®: Pathology Q&A

 Easy access to images and videos - can download images directly to a PDF or PowerPoint file to enhance presentations. Legends and links referring back to sources facilitate inclusion of appropriate citations.
New e-books are frequently added to ensure content is up-to-date
Suggestions for purchases? Complete our online Recommend a Purchase form or contact Anu Moorthy. For a complete list of titles added to our print book collections within the last 3 months, check out the Library's newest print book additions.
We Welcome Book Donations
Keondra Bailey, User Services and Technical Services Assistant, Content & Discovery
Do you have a bunch of books just laying around? Would you like to get rid of them but don't have the heart to throw them away or the time to sell them?
Good news! The Duke University Medical Center Library & Archives welcomes your donations. We accept materials of all types (excluding journals), but primary consideration is given to materials related to Duke entities. This would include books that are authored/co-authored by Duke affiliates or those where the primary topic is about Duke. They should be gently used (no markings or missing pages) and dated within the past five years. Any books we cannot use within the collection are placed on our free books cart for further distribution within the Duke community.
For any questions or to set up an appointment to drop off donations, please contact Elizabeth Berney, User Services Manager, at 919.660.1136.

Staff News
Congratulations to Keondra Bailey, User Services & Technical Services Assistant, who graduated with honors in August, 2019 from North Carolina Central University with a Master's in Library Science degree. With a concentration in Digital Librarianship, she looks forward to participating in the future of digital libraries and  initiatives.
Jordan Wrigley, Research & Education Intern, has been selected for the UNC Margaret Kalp Fellowship which is awarded to Master's students with a superior record, significant professional contributions, and experience working with children and young people.
Archives Intern Caroline Waller worked this summer as a Graduate Research Assistant for Wilson Library's Southern Historical Collection at UNC-Chapel Hill. She is working on a project to digitize the papers of Dwane Powell, a nationally syndicated political cartoonist for Raleigh's News & Observer from 1975 to 2009 who died in April 2019. Currently the project team is in the process of digitizing Powell's published cartoons but hopes to soon digitize his original artwork as well. Caroline will continue working on this project throughout the 2019-2020 school year.
Welcome to Anu and Steph
Anu Moorthy

Barbara Dietsch, Electronic Resources & Acquisitions Manager, Content & Discovery
Anu Moorthy joined the Duke Medical Library & Archives staff on July 9, 2019 as the new Associate Director of Content & Discovery. In this capacity, she will oversee collection development, electronic resources, user services, interlibrary loan/document delivery, technical services, and copyright and how it affects our Library.
Anu has both a Bachelor's and Master's degree in Commerce from the University of Madras, India. After coming to the United States, she continued her education by obtaining a Master of Business Administration degree from Kennesaw State University in Kennesaw, GA, and a Master of Science in Information Science degree from the University of Tennessee in Knoxville. She is also a Certified Facilitator of Compassion and Integrity Training and has facilitated mindfulness training for Life University staff. 
Anu comes to us from Life University in Marietta, GA, where she was the Electronic Resources Librarian and Head of Technical Services. She also has extensive experience working in a medical library gained while serving as the Electronic Resources Librarian at the Centers for Disease Control and Prevention (CDC) in Atlanta, GA. During her time at the Stephen B. Thacker CDC Library, she was responsible for facilitating access to all electronic library resources for the CDC's research community. While there, she created a metrics reporting framework and standard operating procedures for electronic resources. Throughout the years, Anu has also been a skill-based volunteer to many libraries and organizations in both the United States and Madras, India.
Anu is very interested in the evolving world of library trends, technologies, resource management data services, and scholarly communication. We are very fortunate to have her leading our Content and Discovery team!

 Steph Hendren

Karen Barton, Biomedical Research Liaison, Research & Education
Steph Hendren joined the Library as a Research and Education Librarian in September 2019. She will serve as the Liaison to the Doctor of Physical Therapy (DPT) Program, providing reference, information services, and instruction to the Duke Health community. Her work will include leading customized sessions on evidence-based practice, performing advanced literature searching, such as systematic reviews, and creating topical guides.
Steph received her Master of Library and Information Science degree from the University of Wisconsin-Madison. She comes to the Library from Augusta University, where she began her career working as the Nursing Information Librarian, later taking on the role of Clinical Information Librarian. In that role, she attended rounds for the Pediatric and Family Medicine departments and developed instructional sessions for clinical nurses, medical students, and residents. In her leisure time, Steph enjoys running, being outdoors, and video games.


De-stress with Therapy Dogs in the Library!
Come spend some time with therapy dogs!
Tue. Oct. 15; 11:00a-2:00p
Medical Center Library & Archives; Level 2R, Room 212E
Feeling overwhelmed by assignments, deadlines, and the end of the year crunch? Dog therapy teams from Canines for Service will be visiting the Library to offer stress relief to students, faculty, and staff. Come get a quick pat, scratch, or pet and leave feeling more relaxed and ready to take on your next project!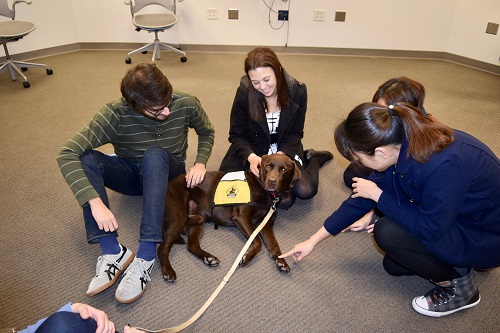 Thanksgiving Hours

                       Thanksgiving Hours
November 27 (Wednesday)    8:00 am - 6:00 pm
November 28 (Thursday)     BADGE ACCESS ONLY
November 29 (Friday)          BADGE ACCESS ONLY
24-hour card access is available to those with Duke Health Badges Only. 
Improve Your Library Research Skills!
Publication Schedule & Staff
Duke University Medical Center Library & Archives News is published bimonthly.
Megan von Isenburg, Associate Dean
Beverly Murphy, Editor
            Editorial Board:
                        Keondra Bailey

Karen Barton

                        Barbara Dietsch

Lucy Waldrop

Subscribe to our newsletter and be notified when a new issue is published!