Groundbreaking Study: Print Journals Easier to Use than E-journals
[April 1, 2014: Durham, NC] After years of shifting print journal collections over to online versions, librarians at the Duke University Medical Center Library & Archives have aggregated data to definitively demonstrate that the older print journals are, in fact, easier to use and preferable to Duke students, staff, and faculty than their online counterparts. The mixed methods study included user interviews, observational studies within the Library, analysis of publisher statistics, and innovative eye tracking experiments done on readers of both print and online journals.
"All the data points to print," reported Pat Thibodeau, Associate Dean for Library Services & Archives. "We were surprised, given that article PDFs can be accessed remotely, saved to desktops, printed easily, and managed within EndNote and other citation management software. But our interviews showed that  readers long for the large, bound volumes of journals that they can then lug over to the photocopiers to make streaked copies. Sure, they might not have brought their copy cards, resulting in an extra 10 minute walk back to their clinic or research building, but this extra work apparently leads to a higher perceived value of the article, once it is eventually photocopied." On a related note, some users reported weight gain and muscle loss over the period of time in which the Library switched to online journals.
Eye tracking studies support the value of print journal articles. "Readers spend more time with articles in print," stated Thibodeau. "Their eyes circle around to the same sections repeatedly in print articles. In online articles, the eyes skim the entire articles briefly, then settle on one section of interest. If we assume that time spent reading is a surrogate marker for enjoyment and comprehension, then clearly the print wins."
Given the findings of this study, the Medical Center Library & Archives will cancel online journals and bring bound volumes back from storage starting today, April 1, 2014. Click here for details!
Explore: Papers
Adrianne Leonardelli, Research & Education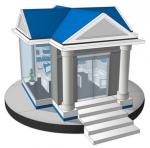 Papers
Reference management tool that imports citations, automatically downloads full-text articles, and keeps your research library organized and portable. 
Features
Sync your library between home and work, whether you're using a Mac, PC, iPad, or iPhone
Import and organize articles with collections and smart collections
Highlight and annotate articles in multiple colors
Share and collaborate with colleagues
Insert citations into writing projects, whether in Microsoft Word, email, PowerPoint, or Excel
Cost
Licenses are available for $50 through OIT (they are normally $79). These are perpetual licenses that do not expire, and a license allows you to install the software on up to 3 devices. The software is available for both Mac and Windows. For a small additional fee to the Apple Store, Papers can also be loaded onto iOS devices.
For more information about Papers and other reference management tools, visit the Library's guide at http://guides.mclibrary.duke.edu/refmanagement
Duke School of Medicine Yearbooks Now Online
Jolie Braun, Archives Assistant Director and Librarian for Research, Outreach & Education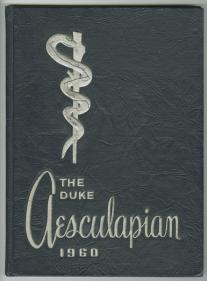 We are happy to announce that our collection of the Duke University School of Medicine yearbook, The Aesculapian, has been digitized and made available online. The collection consists of 34 volumes that span more than 60 years of DUMC history, from 1950 to 2013. In addition to portraits of medical and nursing students, the yearbooks also feature photographs of faculty and staff, clubs and organizations, events, and campus buildings. Several volumes include essays on notable events or key figures in the Medical Center's history.
The collection was digitized by the North Carolina Digital Heritage Center as part of their North Carolina Yearbooks project. In addition to viewing The Aesculapian online, users also may download the volumes as PDFs and search them by keyword. The School of Medicine yearbooks are an excellent resource for anyone interested in DUMC history, and we are excited to offer patrons a new way to access them.
Update your iPhone/iPad/Mac Operating Software!
Brandi Tuttle, Research & Education
In case you missed the tech hubbub recently regarding a security vulnerability, here's your friendly reminder to update the software on your Apple products. 
According to a New York Times article, "The flaw is extremely serious, and any Mavericks users who haven't yet updated their OS should do so immediately. In a nutshell, the bug prevents the validation of encryption certificates from supposedly secure servers. So, your Mac or iOS device could think it has received a signed encryption certificate from your bank's website, but there's no way to validate that the certificate came from the bank — it could be from a fraudulent website pretending to be the bank and gathering personal data as you type." 
For some basic information on the security issue, see the New York Times article on the iPhone/iPad or the New York Times article on the issue for Macs.
Updates to the iOS and OS X Mavericks have been released. If you need any help updating your software, feel free to Ask a Librarian!
New Nursing Titles
Barbara Dietsch, Acquisitions & Cataloging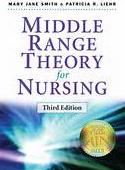 Middle Range Theory for Nursing
Mary Jane Smith and Patricia R. Liehr
This third edition of a two-time AJN Book of the Year Award winner contains two new theories, including self-reliance theory and transitions theory. It revises and updates all other content and provides ladders of abstraction for each theory to guide students in their appropriate use. This highly accessible book integrates nursing theory with well-defined practice areas, and identifies purpose and basic concepts, foundational literature, relationships among concepts, and use in practice.
Toxic Nursing: Managing Bullying, Bad Attitudes, and Total Turmoil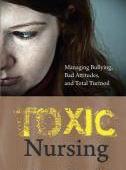 Cheryl Dellasega and Rebecca L. Volpe
Nurse managers and nurse administrators at all levels are frequently confronted by the need to manage employee issues arising from interpersonal relationships. These may include conflict (relational aggression or covert bullying), cynicism (negative work attitudes), and calamity (drama and overt antagonism). As a much needed follow up to When Nurses Hurt Nurses (2011), this book offers numerous concrete strategies for common employee challenges that nurse supervisors face.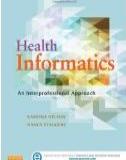 Health Informatics: An Interprofessional Approach
Ramona Nelson PhD and Nancy Staggers
Get on the cutting edge of informatics with this first place Information Technology/Informatics category winner in the 2013 AJN Book of the Year Awards. Covering a wide range of skills and systems, this unique title prepares you for work in today's technology-filled clinical field. Topics include clinical decision support, clinical documentation, provider order entry systems, system implementation, adoption issues, and more.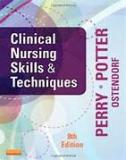 Clinical Nursing Skills and Techniques
Anne Griffin Perry, Patricia A. Potter, and Wendy R. Ostendorf
Known for its clear, comprehensive coverage of over 200 evidence-based skills, Clinical Nursing Skills & Techniques is a leading nursing skills reference. It features nearly 1,000 full-color photographs and drawings, a nursing process framework, step-by-step instructions with rationales, and a focus on critical thinking and evidence-based practice. This edition includes new coverage of patient-centered care and safety guidelines, and an emphasis on QSEN core competencies.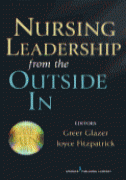 Nursing Leadership from the Outside In
Greer Glazer and Joyce Fitzpatrick
Awarded second place in the 2013 AJN Book of the Year Awards in the History and Pubic Policy category, this innovative text moves beyond the often insular world of nurse leadership values to offer perspectives of leaders in other health care disciplines that interface with nurses. These professionals describe and analyze their interactions with nurse leaders regarding their role in quality health care delivery, patient safety, health care reform, and partnering outside the profession, along with suggested improvements.
Suggestions for purchases? Complete our online Recommend a Purchase form or contact Emma Cryer.  For a complete list of titles added to our book and ebook collections within the last 3 months, check out the Library's newest book additions or subscribe to our "New Books" feed.
School of Nursing Alumni Weekend - April 11th
Dr. Margaret Humphreys to Speak in June
Exhibits On Display
Currently on Display!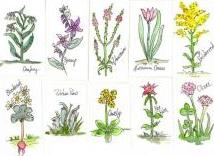 Duke's Medical Garden
Medical Center Library & Archives - Level 1
On Display through May 2014
The Library has just unveiled a new exhibit about medicinal plants. Featuring information about herbs and flowers in the Library's Medical Garden, the exhibit includes botanical illustrations, plant specimens, and archival materials.
 Coming Soon!
Binding Wounds, Pushing Boundaries: African Americans in Civil War Medicine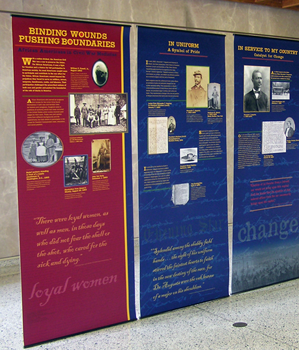 Medical Center Library & Archives - Level 2R
On Display June 9 - July 19, 2014 
The Medical Center Library & Archives is pleased to announce that we will host "Binding Wounds, Pushing Boundaries: African Americans in Civil War Medicine," a six-banner traveling exhibition developed and produced by the Exhibition Program at the National Library of Medicine with research assistance from The Historical Society of Washington, D.C. The exhibit will be on display from June 9th - July 19th on Level 2R of the Medical Center Library & Archives.
This exhibit will feature African-American men and women who served as surgeons and nurses during the American Civil War and how their service as medical providers challenged the prescribed notions of race and gender, pushing the boundaries of the role of African Americans in America. Many histories have been written about medical care during the Civil War, but the participation and contributions of African Americans as nurses, surgeons, and hospital workers has often been overlooked.
A companion exhibit on "Civil War Medicine" will also be on display through September 2014 on Level 1 featuring collections from the Rubenstein Library.
In conjunction with these exhibitions, Margaret Humphreys, Josiah Charles Trent Professor in the History of Medicine at Duke, will speak on "Finding Dr. Harris: an African American Surgeon in the US Civil War." Wednesday, June 18 at 12 noon; Reading Room, Level 1. All are welcome to attend. Light refreshments will be served.
Is Your Journal Asking for a Waiver of the Duke Open Access Policy?
Some Duke authors are being asked by journal publishers to obtain a waiver from Duke's Open Access Policy.  Duke's Open Access policy does require that authors retain the rights to the article, including depositing the "final author's version of the article" in the university repository.  Some journals object to having a copy deposited in the Duke repository, while others just want an assurance that the copy at Duke will not become public for a number of months after it is officially published. 
The Provost's designee Kevin Smith (kevin.l.smith@duke.edu, 919.668.4451) can work with you on obtaining a waiver to the policy or ensuring that access to the copy you submit to Duke is delayed for the required number of months. 
Not aware of Duke's Open Access policy?  A copy can be found on page 44 of the Duke Faculty Handbook with additional information and guidance on the Duke University Libraries Website.
Staff News
Emily Mazure, Biomedical Research Liaison Librarian, was elected Chair of the Medical Library Association's Research Section.  She will serve a three year term as Chair-Elect, Chair, and Past Chair/Section Council Representative.

Beverly Murphy, Assistant Director, Communications and Web Content Management, has been selected to serve a three year term on the Editorial Board for the Journal of the Medical Library Association (JMLA), a peer-reviewed journal in health sciences librarianship. Beverly is a past Editor of the MLA News and former MLA Board Liaison to the JMLA Editorial Board.
Megan von Isenberg, Associate Director, Research & Education, was elected Chair of the Medical Library Association's International Cooperative Section. Megan has been active with this group due to her focus on global health.
Farewell to Rick Peterson
Pat Thibodeau, Associate Dean for Library Services & Archives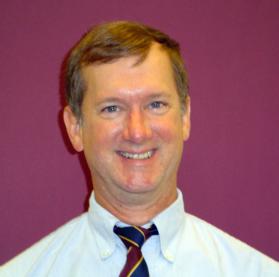 On February 7, 2014, the Medical Center Library & Archives staff bid a fond farewell to Rick Peterson at his retirement party.  Rick came to Duke after working at UVA's Claude Moore Health Sciences Library in Charlottesville, VA and ECU's William E. Laupus Health Sciences Library in Greenville, NC, bringing with him management and technology skills, as well as a wealth of professional library experience.
For the past 13 years, Rick served as the Deputy Director of the Library, handling everything from security and fire safety, to policies and Library hours, and managing the Library units responsible for providing access to our collections.  During his years at Duke, he supervised cataloging, acquisitions, circulation, collection development, electronic resources acquisition, journal management, and interlibrary loan and document delivery services – critical areas that make resources available and accessible.
But Rick's contributions to the Library did not stop with managing collection services.  He was project manager for countless initiatives including storage of a large portion of our collection, consolidating materials on Levels 1 and 3, and placing bar codes on almost 200,000 journal volumes (which made the other projects possible). 
He established the Medical Center Library & Archives recognition and awards program, chaired Staff Development and Customer Service Committees as well as other task forces and work groups, set up strategic planning retreats, and participated in many, many projects.  He wrote policies, provided insights into issues, and found solutions to problems.  He also filled the role of Duke AHEC librarian, representing the Library and Duke at the NC AHEC libraries network and working with AHEC librarians on a statewide basis.  From this work, he also got involved in disaster recovery plans for libraries within the state and the region, establishing protocols for providing backup services if disaster strikes.
Rick's achievements went beyond Duke.  He served on national committees within the Medical Library Association (MLA) and chaired MLA's Mid-Atlantic Chapter (MAC), in addition to serving on MAC committees and handling local conference arrangements.  He co-authored numerous poster presentations, papers delivered at national and regional conferences, as well as peer-reviewed journal articles. 
He also formed a band with library colleagues from across the country and England. The librarian band, called the Bearded Pigs, played at library conferences across the US and even abroad. In addition to being a drummer, Rick's other passions were his family (including grandchildren), time at the beach, cars (especially Porsches), his dogs, and enjoying life!
Rick will be remembered by staff for encouraging people to succeed, recognizing their contributions to Duke, focusing on customer-service, and making sure people had fun while being committed to quality work. We wish him the best in his retirement and all his new adventures.
Improve Your Library Research Skills!
Publication Schedule & Staff
Duke University Medical Center Library & Archives News is published bimonthly.
Pat Thibodeau, Associate Dean
Beverly Murphy, Editor
Editorial Board:
Jolie Braun
Barbara Dietsch
Adrianne Leonardelli
Megan von Isenburg
Subscribe to our newsletter and be notified when a new issue is published!
Yikes! It's April 1st!