Welcome to Our Library & Archives!
Pat Thibodeau, Associate Dean for Library Services & Archives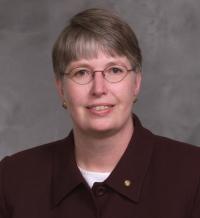 This year is going to be an exciting time for the Medical Center Library & Archives on many levels, as we increase our digital world and undergo changes to our physical facility.
We just launched our new Internet presence with a totally redesigned Website!  Quicklinks take you to the most heavily used resources, while navigation across the top guides you to resources and services.  Watch for news and announcements under "What's New at the Library."  A link to Medical Center Archives is in the bottom footer of the page. Please let us know what you think of this new design!
This year we have moved all our current journal subscriptions to electronic versions, allowing quick and easy access to current and older information from important research and clinical titles.  We also have a free scanning service for journal volumes that are only available in print format. Our Document Delivery Service will scan articles from journals on our shelves, in storage, or in other Duke libraries and deliver them to your desktop.  To obtain articles from journals not at Duke, use the fee-based Interlibrary Loan Service.
We are also moving away from print books and purchasing more e-books, which allows more than one person to have access to a title and from any location. Interested in trying a Kindle?  We have several available for checkout, many of which have medically-related titles.  
UpToDate is back! This popular clinical tool has been licensed by the Duke Health System and is easily accessible from any health system location, as well as through a VPN connection.
We are testing some quicker ways to search the literature for answers to your clinical and research questions.  Using a new Infobutton standard for searching across clinical resources, we have developed a QuickSearch for clinical information.  We will also be testing a "discovery" tool to search across many resources that can be limited to research tools or clinical information, depending on your needs.  Again, we welcome comments as you begin to use these new services.
In the fall, we will become more fully integrated with the new Mary D.B.T Semans Center for Health Education, with people flowing between the two buildings on our Entrance and Third Level.  As construction projects around us are completed, it will be easier to find and walk to our Library.  The plaza, which will connect the hospital, Cancer Center, and Semans Center with the Mudd building, will provide a great gathering space, as well as easy access
to our Library.  And the Library will be a quieter place for study and research!  Watch for more changes to come within the Library facility over the next year.
As always, please tap into the expertise of our Library and Archives staff.  We are committed to helping you with your educational, patient care, and research needs.  We can chat with you online, respond to questions via phone (919.660.1100) or email, and set up training and consultation sessions for more in-depth assistance.  Our staff has also become more engaged in systematic reviews and research projects. 
Not sure how we can support you?  Just ask!  You may be surprised by the range of services and resources in place to support your work at Duke.  Feel free to contact me at patricia.thibodeau@duke.edu, our main Service Desk (919.660.1100) or Ask a Librarian. 
New Website Launched in June!
Beverly Murphy, Assistant Director, Communications & Web Content Management
The Medical Center Library's Website launched on June 14th with a new design and site navigation, revised content, and different functions! Quicklinks appear on most pages to take you to the most heavily used resources, while navigation across the top guides you to resources and services.  We are also using collapsible options which allow you to see more specifically what you want to see, while giving a cleaner and more streamlined appearance for our pages. 
Take a tour of the major areas of the site!
About
Want to know about us? Check here for hours, staff, directions, floor plans, blog, how to contact us, etc.
Accounts & Access
Check here to find out which services are available to you as a Duke employee, patient, or special group within the Triangle area.
Databases, Journals & Books
Need to find a journal article, database, or book?  All of your old favorites are here with some new twists and easier navigation.
Borrow, Request & Renew
Need to check out a book or kindle or get a copy of a journal article? We can tell you how to locate and access the materials that you need, whether we own it or not. 
Subject Guides & Tool Sets
Your favorite "Clinical Tools" are still here along with other Tool Sets for user groups and subject guides about various topics. Be sure to check out the new Clinical Tools QuickSearch interface, which allows you search across several evidence-based resources simultaneously.
Training & Consulting
We can help you improve your productivity, partner with you on your research project, guest lecture in your class, or help you online.  Check here to find videos and tipsheets for many of our most frequently used resources.
We hope that our fresh new look and streamlined site navigation has made our site more intuitive and user-friendly.
We look forward to your feedback! Please send your comments to mclnews@mc.duke.edu.
Getting Started at the Medical Center Library
Getting Started: Resources and Services
About the Library
http://mclibrary.duke.edu/about 
Want to know about us? Check here for hours, staff, directions, floor plans, blog, how to contact us, and more.
Catalog
http://library.duke.edu/catalog
Provides access to the library collections at Duke. 
E-Journals
http://mclibrary.duke.edu/ejournals
Searchable list of full-text biomedical electronic journals. 
Databases – Connect to the Website for the full list of databases, descriptions, and any access restrictions.
http://mclibrary.duke.edu/databases-books-journals/databases
MEDLINE (via PubMed or Ovid): references to biomedical and nursing journals
CINAHL: references to articles in nursing and allied health
Clinical Pharmacology and Micromedex: full-text drug information
Cochrane Library: evidence-based healthcare databases
MD Consult: medical textbooks and patient education materials
PsycINFO: references to psychology and psychiatry articles and books 
UpToDate: evidence-based point of care resources
Web of Science: cited references to journal articles
Off-campus Access
http://mclibrary.duke.edu/accounts-access/access-campus
Remote access is available to Duke employees through http://portal.duke.edu/, the Duke University
Web-based VPN.  Visit our Web page for more information.
Training & Consulting
http://mclibrary.duke.edu/training-and-consulting
We're here to help you improve your productivity, partner with you on your research project, guest lecture in your class, or help you online. Check here to find videos and tipsheets for many of our most frequently used resources.
 
Subject Guides & Tool Sets 
http://mclibrary.duke.edu/subject-guides-tool-sets
Selected tools and various topic guides offer quick access to the Library's electronic resources for clinicians, nurses, students, and other groups in the Duke community. The Clinical Tools QuickSearch interface allows you search across several evidence-based resources simultaneously.
Accounts & Access
http://mclibrary.duke.edu/accounts-access
Check here to find out which services are available to you as a Duke employee, patient, or special group within the Triangle area.
Ask a Librarian – Reference and Research Assistance
http://mclibrary.duke.edu/about/ask-librarian
Get help from a librarian via Instant Messaging, text by cell phone, email, phone, or in person. In-depth consultations and search services available. Use our online request form or contact the Library Service Desk at 919.660.1100 to set up an appointment.
Computers & Equipment
http://mclibrary.duke.edu/accounts-access/computers-equipment
Information about computers, PIN workstations, scanners and photocopiers, ePrint, large screen monitors, and audiovisual equipment.
Document Delivery/Interlibrary Loan
http://illiad.mclibrary.duke.edu
If you are too busy to scan materials or need items not available at Duke, this service can help you.
Medical Center Archives
http://archives.mc.duke.edu

Administrative records of Duke Medical Center departments and personal papers of individuals.
Located at 1408-A Christian Avenue, Durham, NC
Library Blog
http://mclibrary.duke.edu/about/blog
Stay current on Library events, classes, new resources, and more. RSS feed available.
EXPLORE: Tools to Improve Your Research, Teaching & Work
Megan von Isenburg, Associate Director, Research & Education
Store and access files
Back in the early days of our Explore feature, we talked about Google Docs. Now two years later, Google Docs has some new features and has evolved to become Google Drive (drive.google.com). Google Docs is still there to use as a way to collaborate on documents in real time, but you can now also store and sync files of other types as well. This cloud storage works similarly to Dropbox and syncs your files across devices. Google Drive gives you 5 GB of storage space, but you can purchase another 25 GB for $2.49 a month.
If you are a regular Google Docs user, you may want to read about the differences between Docs and Drive.
What does this mean for privacy and security? Cloud storage has raised a lot of privacy concerns at companies and institutions everywhere. Using third party companies to store your documents and information is definitely not wise for anything sensitive or patient-related and may not fit your institution's security policy. You may also have additional personal concerns about intellectual property issues. Recent terms of use policies from both Google Drive and Dropbox have raised flags about just who owns the information in the files stored via these services. To read more about these issues, visit the New York Times Bits Blog.
New Reference Tools
Karen Grigg, Collection Development Services Librarian

Comprehensive Physiology
This reference work includes over 30,000 pages of content from the American Physiological Society's Handbook of Physiology. It is regularly updated with new review material, expanding the classic content. Oversight of the ongoing editorial and scientific development of Comprehensive Physiology is provided by an editorial advisory board which has recruited a team of topic editors to work on assigning articles and recruiting authors.
The Official ABMS Directory of Board Certified Medical Specialists
Produced by the American Board of Medical Specialties (ABMS), this Website contains biographical and professional information on physicians who have met the certification requirements of their respective medical specialty boards. 
It provides the ability to search for physicians electronically, based on a combination of criteria, including name, board certified specialty, city or state, etc.
The quick search results make it possible to identify: 
Whether or not the doctor is board certified and in what subspecialty

How long the physician has been certified in a specialty

Physician's training, hospital and academic appointments, type of practice, professional memberships, office contact information, etc.

Board certified physicians in a specific geographic location

Professional information that could be helpful in choosing a specialist in your selected category

Whether a physician was board certified at one time, but is not presently certified
Summer Reading...
Karen Grigg, Collection Development Services Librarian
Several new titles have been added to our Engel Collection that are perfect for road trips and afternoons at the beach.  Here are some of our featured titles, as reviewed on Amazon.com.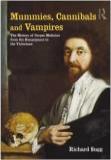 Mummies, Cannibals and Vampires: the History of Corpse Medicine from the Renaissance to the Victorians
Richard Sugg
"Mummies, Cannibals and Vampires charts in vivid detail the largely forgotten history of European corpse medicine, when kings, ladies, gentlemen, priests and scientists prescribed, swallowed or wore human blood, flesh, bone, fat, brains and skin against epilepsy, bruising, wounds, sores, plague, cancer, gout and depression…This innovative book brings to life a little known and often disturbing part of human history. "
Ghost in the Wires: My Adventures as the World's Most Wanted Hacker
Kevin Mitnick, Steve Wozniak (Foreward), and William L. Simon (Contributor)
Kevin Mitnick was the most elusive computer break-in artist in history. He accessed computers and networks at the world's biggest companies. No matter how fast the authorities were, he was faster, sprinting through phone switches, computer systems, and cellular networks. He spent years skipping through cyberspace, always three steps ahead and labeled unstoppable. For him, hacking wasn't just about technological feats-it was an old fashioned confidence game requiring guile and deception to trick the unwitting out of valuable information. This thrilling true story of intrigue, suspense, and unbelievable escape, is a portrait of a visionary whose creativity, skills, and persistence forced the authorities to rethink the way they pursued him, inspiring permanent changes in the way people and companies protect their most sensitive information.
Best Care Possible: A Physician's Quest to Transform Care Through the End of Life
Dr. Ira Byock
"A palliative care doctor on the front lines of hospital care illuminates one of the most important and controversial ethical issues of our time on his quest to transform care through the end of life.  Dr. Ira Byock, one of the foremost palliative care physicians in the country, argues that end-of-life care is among the biggest national crises facing us today. In addressing the crisis, politics has trumped reason. Dr. Byock explains that to ensure the best possible care for those we love - and eventually ourselves - we must not only remake our healthcare system, we must also move past our cultural aversion to talking about death and acknowledge the fact of mortality once and for all." 
The Power of Habit: Why We Do What We Do in Life and Business
Charles Duhigg
"In The Power of Habit, award winning New York Times business reporter Charles Duhigg takes us to the thrilling edge of scientific discoveries that explain why habits exist and how they can be changed. With penetrating intelligence and an ability to distill vast amounts of information into engrossing narratives, Duhigg brings to life a whole new understanding of human nature and its potential for transformation. Along the way we learn why some people and companies struggle to change, despite years of trying, while others seem to remake themselves overnight. We visit laboratories where neuroscientists explore how habits work and where, exactly, they reside in our brains. We discover how the right habits were crucial to the success of Olympic swimmer Michael Phelps, Starbucks CEO Howard Schultz, and civil-rights hero Martin Luther King, Jr."
Canceled Resources
The Medical Center Library & Archives no longer has access to the following resources:
Dynamed
This decision was made due to the purchase of UpToDate, a similar product designed to help clinicians at the point of care.  You may access UpToDate directly at http://www.uptodate.com/contents/search or from the Quicklinks on the main page. To see other tools we subscribe to, use our Clinical Tools page at http://guides.mclibrary.duke.edu/clinicaltools. 
Exam Master Online
Exam Master is no longer funded. To find a list of resources for USMLE preparation, search the Library catalog for the term USMLE. For information on the Physician Assistant National Certifying Exam (PANCE), search for physician assistant examination.
Journal Backfiles Purchased
Barbara Dietsch, Electronic Resources and Collection Services
The Medical Center Library has recently purchased the LWW Journal Extended Archive Collection of backfiles of 306 journals, offering a range of medical and nursing specialties — from infectious diseases to neurology to surgery. This massive archive includes complete coverage of each title in the collection, from the first volume through 2008. With this collection, we now own historical issues of world-renowned journals such as Anesthesiology, Circulation, and Nursing.  Archival resources are crucial to the research process, providing a valuable chronology of theories and discoveries that underpin today's healthcare practices and inform future innovations.
Dr. Nardini Wins Haas Essay Prize
Adam W. Nardini, MD, a fourth year medical student, was awarded the 2012 Dr. William Reid and Mrs. Ardelle B. Haas History of Medicine Essay Prize for his work "Out of the Asylum: A Brief History of the Treatment of Mental Illness."  The award is given in memory of Dr. and Mrs. Haas in recognition of outstanding scholarship in the history of medicine.  In addition to being awarded a cash prize of $1,200, Nardini's name has been added to a perpetual plaque that remains on permanent display in the School of Medicine.
Fourth year medical students are eligible to submit an essay written while enrolled in Duke medical school, on any aspect of the health sciences.  The essay is judged by a panel that includes history of medicine faculty, the History of Medicine Collections curator, and the Vice Dean for Education.
For more information about the essay prize, Haas travel awards, and 3rd year scholarship for work in the history of medicine and health sciences, please contact patricia.thibodeau@duke.edu (919.660.1150).
Staff News
Congratulations to the following staff members who received Duke University Career Service Awards for 2012: Suzanne Jessup - 25 years; Connie Schardt -15 years; Dawne Lucas - 5 years.
Barbara Dietsch, Electronic Resources and Collection Serices, received the Serials Specialist Award in June from the North American Serials Interest Group (NASIG) at their 27th Annual Conference in Nashville, Tennessee.
Connie Schardt, Associate Director for Research & Education, taught the course "EBM and the Medical Librarian" at Staten Island University Hospital on April 20th and for the NY/NJ Chapter of MLA on April 30th.
Connie Schardt and Megan von Isenburg, Associate Directors for Research & Education, received the Duke GME Innovation Project Award for their project,  "Evidence-Based Medicine in Graduate Medical Education Cross-Program Curricular Support."
Pat Thibodeau, Associate Dean for Library Services & Archives, participated in a special invitational meeting at Cold Spring Harbor Laboratory's Banbury Center on April 2nd and 3rd to discuss the future of research libraries.  This international meeting was organized by the Cold Spring Harbor Laboratory, The Rockefeller University, The Marine Biology Laboratory (Woods Hole), and Memorial Sloan-Kettering Cancer Center.  Participants represented librarians and researchers from academic, government, and research institutions from around the world.
Brandi Tuttle and Adrianne Leonardelli, Research & Education Librarians, presented "A Case Study in Team-Based Learning" at the Triangle Research Libraries Network Annual Meeting on July 13th in Chapel Hill, NC.
Medical Center Library staff presented the following initiatives during the poster and paper sessions at the Annual Meeting of the Medical Library Association in Seattle, Washington, May 18-23, 2012:
Virginia R. M. Carden and Patricia L. Thibodeau - Publication Data: Growing Opportunities (poster)
Karen S. Grigg, Elizabeth M. Berney, Emma Cryer, Barbara Dietsch, Adrianne Leonardelli, Richard A. Peterson, and Patricia L. Thibodeau - Increasing the Findability of E-Books  (poster)
Adrianne Leonardelli, Virginia R. M. Carden, and Emma Cryer - Changing Nursing Liaisons: Growing Visibility through a Faculty Publications Study  (poster)
Lauren Maggio (Stanford University Lane Medical Library) and Megan von Isenburg - Global Health Partnerships in Medical Education: A View from the Wards, Boardroom, Director's Office, and Teaching Lab (paper)
Emily Mazure, Beverly Murphy, Connie Schardt, and Megan von Isenburg - Implementing the Infobutton for the Library  (poster)
Richard A. Peterson, Elizabeth M. Berney, Emma Cryer, Karen S. Grigg, Russell Koonts, Adrianne Leonardelli, Eugene Lofton, and Louis Wiethe - Covering our Bases: Disaster Planning at an Academic Health Sciences Library  (poster)
Connie Schardt, Lisa Kruesi (University of Queensland, Brisbane Australia), and Angela E. Myatt (University of Texas Health Science Center at San Antonio) - Taking Continuing Education to a Land Down Under  (poster)
Brandi Tuttle and Adrianne Leonardelli - Bringing New Methods into Library Instruction: A Case Study in Team-Based Learning (paper)
Megan von Isenburg and Marc Alan Sperber (Duke Global Health Institute) - HINARI Training: A New Free, Interactive, and Accessible Tutorial with the Hopes of a Community-Sourced Future (poster)
Michael Ravenel Joins the Staff
Adrianne Leonardelli, Research & Education Librarian
The Library welcomes Michael Ravenel, who joined the staff on May 1, 2012. As Manager of User and Web Services, Michael helps manage Library databases and troubleshoots issues that arise.
Michael became interested in library work when, as an undergraduate student at the College of Charleston, he worked in the Center for Student Learning. After graduating from the College of Charleston in 2006, with a Bachelor of Science degree in Computer and Information Systems, he was hired by the Department of Academic Computing in a professional capacity. At the College of Charleston, he had been the Data Coordinator since 2001.  
Michael is enjoying his new position at the Library. Currently, he is focused on helping the Library transition to Drupal, an open-source content management platform. 
Farewell to Adonna Thompson
Matthew Shangler, Technical Services Archivist
In July, the Library bid farewell to Adonna Thompson, Assistant Director of the Medical Center Archives. Prior to becoming Assistant Director in 2008, she had been Archivist and later Director for the Society for the Preservation of Physician Assistant History since 2006.  Originally from Kansas, Adonna worked at the Kansas City Kansas Public Library for over 12 years before moving to North Carolina in 2005.  She received her graduate degree from Emporia State University's School of Library and Information Management and completed a practicum in what is now the Technical Services Department of the David M. Rubenstein Rare Book and Manuscript Library at Duke.
"My time at Duke has been in the midst of change across all areas of the Library & Archives," Adonna said. Most notable are retirements and changes in staff, the end of the PA History and Oral History programs, and the move of the History of Medicine Collections to main campus.  While a witness to change, Adonna has also been an agent of change within the Archives.  By creating a database and a Web-based form, she helped to develop a more user-friendly process for patrons to register online. This has helped Archives track usage and make better processing and preservation decisions based on collection use.  Economic conditions have also brought challenges to the Archives.  According to Adonna, "One of the biggest challenges has been finding creative ways to promote and enhance our services and collections with limited resources."
For Adonna, the best part of working at the Archives has been her interactions with researchers, both scholarly and internal, and teaming with History of Medicine Curator, Rachel Ingold, to install exhibits.  She has also enjoyed identifying select resources for digitization from the extensive film collection at the Archives.  It has been her goal to make this "hidden collection" more accessible to researchers.   
Adonna and her husband have moved back to their home state of Kansas to be near family.  We wish her the best as she looks forward to what the future holds and new challenges along the way. 
Improve Your Library Research Skills!
Publication Schedule & Staff
Duke University Medical Center Library News is published bimonthly.
Pat Thibodeau, Associate Dean
Beverly Murphy, Editor
Editorial Board:
Barbara Dietsch
Matt Shangler
Adrianne Leonardelli
Megan von Isenburg
Subscribe to our newsletter and be notified when a new issue is published!