A Warm, Socially Distant Welcome!
Megan von Isenburg, Associate Dean for Library Services & Archives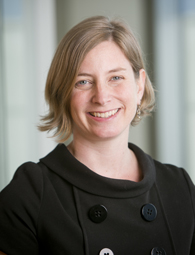 Whether you are new to Duke or a returning member of our community, welcome to the new academic year at Duke! While this is an August unlike any before, the staff and resources of the Medical Center Library and Archives are here for you. COVID-19 has brought many changes to our campus. Many of our staff are working from home and our Library study and work spaces, which will be reopening soon, will look a little different this year.
Access to Resources
Many of our books, journals, and databases are available online. Our recently refreshed Website offers access to thousands of resources whether you are on campus or at home. If you are looking for a journal article or other resource, start at https://mclibrary.duke.edu and follow our links so that you can sign in using your Duke NetID and password.
Need a book from stacks? Our print books are currently not available for browsing. However, our book pickup service will launch in early September. This service will allow you to place a request for a print book in the catalog and schedule a low-contact appointment to pick it up. Details will be available soon on our Website.
If we do not have what you are looking for, please let us know. Our Document Delivery/Interlibrary Loan Service is open for article requests. Book requests from other libraries remain closed due to COVID-19-related disruptions in sending and receiving books from other libraries.
Access to Library Spaces
Our study and work spaces will be reopening for limited hours on weekdays starting in mid-August. Students, faculty, and staff will be able to reserve seats in select areas of the Seeley G. Mudd building. We are still finalizing policies and setting up the new reservation system for seats. All spaces will be for individuals to study or work on their own; no group spaces or meeting rooms will be available. We will open with fairly limited hours on weekdays and may expand hours as conditions change. The safety of our patrons and staff is our guiding principle, and everyone in the building must follow Duke's masking, social distancing, and other COVID-related policies. We will provide further information and details on our Website when spaces open.
Access to Staff
Our most valuable resources are our staff and they are just a phone call or click away. Our staff can provide guidance in identifying and accessing the best information to support your clinical work, education, or research. Our librarians are experts in searching PubMed, CINAHL, and other databases, and can meet with you online to help you with a variety of database needs, including topic alerts, navigating the new PubMed, and even conducting a comprehensive search for a systematic review. They can also offer guidance in using EndNote, Zotero, or other citation management tools. Visit our Ask a Librarian page to get started via chat, email, WebEx or Zoom.
We wish that this August were different and that we could welcome you in person! Please know that our commitment to you and to our mission – providing biomedical information for inquiry, discovery, and innovation – remains strong. If you have questions or comments about library services, please email me at megan.vonisenburg@duke.edu.

Website "Refresh" is Here!

Our Website has undergone a frontal facelift!
Though it has a similar look and feel to the previous version, you will notice some distinct enhancements:
More resources added to the "Quicklinks" including DynaMed, CINAHL, and Mobile Apps
Redesigned search widget for quick queries in PubMed, UpTodate, E-journals, the Catalog and our Website
Addition of a new set of high value menu resources and services offering "Our Expertise" in evidence-based practice, instructional support, systematic reviews, citation management, medical archives, and more.
New drop-down menus that give a quick full view of choosable options for our main navigation areas: About; Accounts & Access, Databases; Journals & Books; Borrow, Request & Renew; Guides & Tool Sets; and Training & Consulting. Please note: These drop-down menus do not currently work in Internet Explorer. For access, we recommend using Microsoft Edge.
Redesigned footer with links to additional Duke resources, social media, our newsletter, blog feed, and contact information
Some of your favorites are still here including...
"Ask a Librarian" options to reach staff working remotely. We're just a click away!
Blog posts to help you stay current on Library status, online classes, new resources, and more
Mobile version to carry with you wherever you go
Along the way, we have also touched up some of our secondary pages as well. For example, the Training & Consulting section of the site has been totally redesigned with a new intro page and categorized sidebar menu for easier navigation.
It is our hope that this refresh will make our Website even better and we look forward to your feedback. Please feel free to share any questions, comments or concerns with Beverly Murphy, Assistant Director, Communications & Web Content at beverly.murphy@duke.edu. We appreciate your interest in our site and welcome your continued use and support.
Your Library Liaisons are Here to Help
What are Library Liaisons?
In order to better serve Duke University and the Health System, librarians at the Medical Center Library & Archives have been assigned to work with specific departments or groups. If you do not see your program listed but you would like to work with a librarian, please contact Sarah Cantrell, Associate Director for Research and Education, at 919.660.1131.
What can Library Liaisons do?
• Meet with you by phone, email, WebEx or Zoom
• Guest lecture in your class or journal club
• Integrate evidence-based practice and information literacy into your course or curriculum
• Collaborate on systematic reviews of the literature and grant preparation
• Consult on literature search strategies and resource selection
Who is my Library Liaison?
Your Story Matters! Documenting COVID-19 at Duke
Lucy Waldrop, Associate University Archivist, Medical Center Archives

COVID-19 has changed and disrupted all of our lives, at Duke and around the world. Classes for students from pre-K to professional schools initially went online and all planned events were canceled or postponed. While essential workers have remained onsite at their jobs, those staff who can have been working remotely. All the while, we have lived with the challenge of how this virus will affect ourselves, our loved ones, and the world around us.
Duke University Medical Center Archives is documenting what it is like to live through a pandemic as part of our mission to preserve, maintain, document, and make available the permanent records of the Duke University Medical Center and Duke University Health System. Though we are capturing all of the news alerts, email updates, and Duke COVID-19 Websites, these materials only tell part of the story. In order to tell the full story, we want to capture the stories of students, staff, faculty, and other people who live, work, or study at Duke.
In conjunction with Duke University Archives, we have launched Your Story Matters! Documenting COVID-19 at Duke. The stories collected will be permanently preserved and made available for research in our "Documenting COVID-19 at Duke Health Collection."
If you are interested in sharing your story -- through writing, photographs, film, or other means -- please fill out this online form. Signing up does not obligate you to submit anything, now or in the future. It simply permits Archives staff to reach out to you periodically to let you know about options for submission, and you can opt out of receiving these notices at any time. The submission process includes options for keeping submissions anonymous where your contact information is known only to Medical Center Archives staff. Additionally, we recognize you may want time to reflect on your experiences so we will continue to collect stories on an ongoing basis.
Most importantly, please know that your stories matter and we want to hear them. Please contact us with any questions.
Medical Archives: Digital Research Resources
Rebecca Williams, Archives Librarian for Research, Outreach, and Education

Though Medical Center Archives is closed and the physical collections are currently inaccessible, staff are available for consultation via online request form or email. They will be happy to answer general questions and assist in locating digital materials for your research. Below are some online resources that are available 24/7.

MEDSpace
If you're looking for historic images, our digital repository, MEDSpace, is an excellent place to start. It contains nearly 700 photographs documenting the history of Duke Medicine. You can also find early publications, medical illustrations and artwork, and medical artifacts.

Digitized Intercom
The Intercom, Duke Medicine's primary news publication from 1953 to 1986, featured information about campus events and construction, faculty and staff news, and articles on medical research and innovations at Duke. The first 25 years of this publication have been digitized, making more than 500 issues available online.

Digital Exhibits
Archives has several digital exhibits about key figures and events in the history of the Medical Center. Some of the topics include the Duke Poison Control Center, Dr. Wilburt C. Davison's correspondence with Sir William Osler, and women in medicine at Duke (which is currently under reconstruction).

DUMC Archives Blog and Instagram
Updated regularly, our blog and Instagram are the places to go for Archives news, to see materials from our collections, and discover stories about the Medical Center's history.
Easy Access to Resources from Off Campus
If you need to get to journal content or other library resources from off campus, simply start at our Website! You will be prompted to sign in with your Duke NetID and password once you get to a resource that requires authentication. Or you may use the Duke NetID Login button at the top right of the site to avoid the need for repeated reource prompts. This login will last until you close your browser.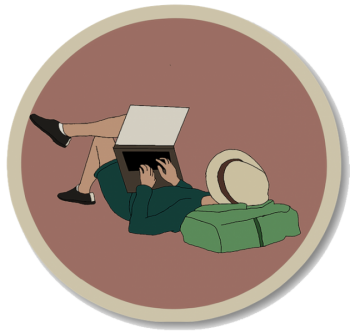 With the exception of the Duke FormWeb and Micromedex, which require the VPN, no VPN or Virtual PIN is needed to access our resources.
The Duke Medicine network and clinical systems, including the Duke Medicine VPN, use Multi-factor authentication (MFA). You will be asked to type a second password to access our resources.
Be sure to use the Duke version of PubMed if you're off campus and need to get to full text. When you find an article you want to read, click on the Get it@Duke button, which will prompt you to sign in with your Duke NetID and password. Remember that Get it@Duke will only take you to the full text of what we subscribe to. If we do not subscribe to the content you are looking for, you will be able to use Get it@Duke to look for the journal in the catalog or to request the article through Document Delivery/Interlibrary Loan Services.
If you have any trouble accessing our resources from off campus, please email medical-librarian@duke.edu, use our chat box, or consult our Website.
F1000 Is Now Sciwheel
Steph Hendren, Research & Education
The F1000 family of products (F1000Workspace, F1000Prime and F1000Research) has evolved as a way to discover, read, annotate, write, and share scientific research and is now known as Sciwheel. This change was effective in April 2020 and does have some implications for our users.
Sciwheel is available for free to all Duke University faculty, staff, and students. However, it does require a user to log in from the campus network every 60 days to verify institutional affiliation. If you are experiencing difficulties doing this because you are working remotely, here are the steps you can take to restore your free institutional account.
Once logged in, check your subscription status by navigating to "account," then "subscription.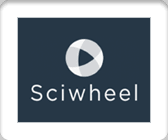 If your status is marked with "Sciwheel Institutional Subscription" you are all set!
2. If you do not get this confirmation, you will need to contact Sciwheel support directly so they can manually refresh your access.
Email Sciwheel or use the internal blue and white chat button at the bottom right corner of your browser window (you may not see this if you are blocking ads or trackers)
Sciwheel support will be happy to help ensure that your institutional subscription is active. You will not lose access to your account or to any citations in your account. More information about Sciwheel can be found on the Reference Management: Sciwheel Libguide!
E is for Essential: E-Books and E-Textbooks Everyone Needs
Sami Kaplan, Research & Education
Try before you buy – or don't buy at all! We have hundreds of essential clinical titles in our e-book collection, many are indispensable textbooks for students, teachers, and clinicians. We are proud to offer a Board Review Series and Clerkship/Clinical Rotations series which feature core e-books for Family Medicine, Internal Medicine, Obstetrics and Gynecology, Pediatrics, Psychiatry and Surgery, including the Blueprints and Step-up series. ClinicalKey E-Books, MedOne Education, and AccessMedicine also hold many crucial and popular titles.
We Offer a Variety of Free Online Classes
We offer a variety of online classes on research and searching topics every month. All classes are free and offered virtually, though registration through our Website is required. In addition to these classes, you can also request an online session for yourself or a group or schedule an appointment for a research consultation.
Below are the titles and dates of the August classes. Register for one today!
August 10
12 – 1p
Introduction to Endnote
August 13
5:30 – 6:30p
Introduction to Endnote
August 17
1 – 1:30p
Zotero in 30
August 19
1-2p
Overview of the New PubMed
August 20
10 – 11a
Mobile Apps
August 25
10 – 11a
Advanced PubMed
August 26
10 – 11a
Journal Selection for Authors
August 28
11a - 12p
Measuring and Maximizing Research Impact
August 31
8 – 9a
Overview of the New PubMed
Staff News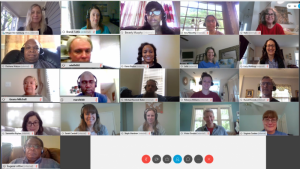 Sarah Cantrell, Associate Director for Research & Education and Liaison to Graduate Medical Education, has co-authored the following article: Lunyera J, Mohottige D, Alexopoulos AS, Campbell H, Cameron CB, Sagalla N, Amrhein TJ, Crowley MJ, Dietch JR, Gordon AM, Kosinski AS, Cantrell S, Williams JW, Gierisch JM, Ear B, and Goldstein KM, "Risk for Nephrogenic Systemic Fibrosis After Exposure to Newer Gadolinium Agents A Systematic Review," Annals of Internal Medicine, July 21, 2020.
Leila Ledbetter, Research & Education Librarian and Liaison to the School of Nursing, has co-authored the following article: Oermann MH, Nicoll LH, Ashton KS, Edie AH, Amarasekara S, Chinn PL, Carter-Templeton H, and Ledbetter LS, "Analysis of Citation Patterns and Impact of Predatory Sources in the Nursing Literature," Journal of Nursing Scholarship, April 28, 2020.
Beverly Murphy, Assistant Director, Communications & Web Content and DUHS Hospital Nursing Liaison, has co-authored the following two articles:
Sutiman N, Koh JC, Watt K, Hornik C, Murphy B, Chan YH, and Lee JH, "Pharmacokinetics Alterations in Critically Ill Pediatric Patients on Extracorporeal Membrane Oxygenation: A Systematic Review," Frontiers in Pediatrics, June 26, 2020.
Werner KG, Qaiser S, Kabbouche MA, Murphy B, Maconochie I, and Hershey AD, "Intravenous Migraine Treatment in Children and Adolescents," Current Pain and Headache Reports, July 8, 2020.
Beverly Murphy conducted an audio interview on The Future of University Medical LIbrarianship with Henry Stewart Talks, a publisher of academic online lectures and case studies, which is now available via open access. Beverly was also highlighted as the first interview in the Inclusion Council Spotlight, a series of interviews sponsored by the SOM Inclusion Council on the Med School Blog (July 23, 2020).
Diversity and Inclusion in Libraries: A Call to Action and Strategies for Success, co-edited by Shannon D. Jones (Director of Libraries, Medical University of South Carolina, Charleston) and Beverly Murphy, has been listed as one of Our Favorite Books About Libraries and Librarians by ilovelibraries, an initiative of the American Library Association to promote the value of libraries and librarians.
Brandi Tuttle, Research & Education Librarian and Liaison to the Physician Assistant Program, the Pathologists' Assistant Program, and the Master of Biomedical Sciences Program, has co-authored the follow article: White HJ, Bradley J, Hadgis N, Wittke E, Piland B, Tuttle B, Erickson M, and Horn ME, "Predicting Patient-Centered Outcomes from Spine furgery Using Risk Assessment Tools: a Systematic Review," Current Reviews in Musculoskeletal Medicine, May 9, 2020.
Medical Center Library & Archives staff participated in the following initiatives during the Annual Meeting of the Medical Library Association 2020 v-Conference & Exhibits (July 27-August 14 and beyond).
Presentation
Connecting with MLA New Members & First Time Attendees (New Members/First Time Attendees Networking Event, July 27, 2020)
Beverly Murphy, MLA Past President and Featured Speaker
Immersion Sessions
Education
The Future Is Now: Physician Assistant Programs, Practice, and the Library (August 11, 2020)
Brandi Tuttle, Research & Education Librarian and Liaison to the Physician Assistant Program, Caitlin Meyer, Jolene M. Miller, Justine Strand de Oliveira, and Laura Zeigen
Professionalism & Leadership
Safe Zone Training for LGBTQIA+ Cultural Competency for Now and the Future (August 12, 2020)
Brandi Tuttle, Research & Education Librarian and Liaison to the Physician Assistant Program, Hannah Schilperoort, Meredith I. Solomon, Mary Catherine Lockmiller, Jane Morgan-Daniel, Jacqueline Leskovec, Brenda M. Linares, April Wright, and Emily Vardell.
Lightning Talk
Developing a Clearer Vision: Understanding Researcher Motivations and Behaviors in Open Access Publishing (August 13, 2020)
Karen Barton, Biomedical Research Liaison Librarian, Virginia Carden, Administrative Research Librarian, Anu Moorthy, Associate Director of Content and Discovery, and Megan von Isenburg, Associate Dean, Library Services and Archives
Publication Schedule & Staff
Duke University Medical Center Library & Archives News is published bimonthly.
Megan von Isenburg, Associate Dean
Beverly Murphy, Editor
Editorial Board:
Karen Barton

Barbara Dietsch

Steph Hendren

Lucy Waldrop

Subscribe to our newsletter and be notified when a new issue is published!