February is Black History Month!
This month we are featuring "Black History Month: A Medical Perspective," our online exhibit containing a chronology of medical achievements of African Americans, a section on folk medicine, and a selective bibliography.
Historical Materials about African Americans at Duke Medicine
Lucy Waldrop, Associate University Archivist, Medical Center Archives
The stories of African Americans have been historically underrepresented and concealed in archival collections. Researching this history can be difficult. This issue highlights a guide that aims to support this research.
Produced by the Medical Center Archives, African American History at Duke Medicine introduces researchers to materials documenting the history of African Americans at the Duke University Medical Center. The focus is on navigating resources within the Medical Center Archives. Included are oral histories, archival collections, photographs, audiovisual materials, and publications, selected key dates and key figures, and links to recommended digital resources. It is not intended to be a comprehensive bibliography but rather a starting guide for locating research materials.
Library Snapshot 2019
Read about the activities of the Medical Center Library & Archives in our recently released 2019 Snapshot!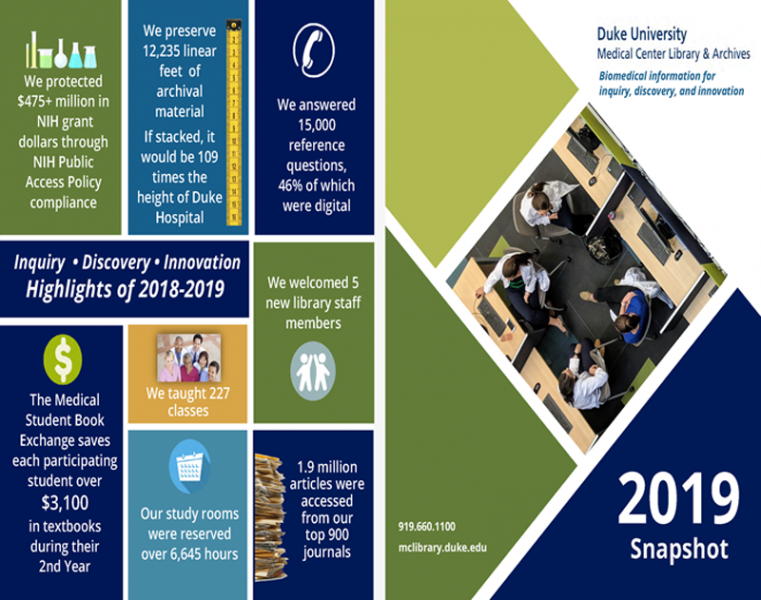 Web of Science Author Records
Karen Barton, Biomedical Research Liaison, Research & Education

Accurate research impact metrics such as article citation counts and H-index in Web of Science or InCites, a Web of Science-related product, currently depend on artificial intelligence as well as human curation to help make data as clean as possible. Now, researchers may provide suggested edits to Web of Science author records (for themselves and others), including affiliation and publication data. This is especially important for author disambiguation.
 
Part of this process involves using Publons, an online platform for tracking publications, citation metrics, peer reviews, and journal editing work in a single, easy-to-maintain profile. 
To update author records
A. Create a Publons account (you may log in with your EndNote online or Web of Science credentials)
Link it to your ORCID by first navigating to the "Connected Accounts" tab from the Account settings page
To automatically import publications from ORCID into Publons, go to "Settings," then "Permissions" and check the box to "Keep my publication list up to date with my ORCID record"
Save the changes
B. Additionally (after part A), you can search for publications in Web of Science to link them to Publons
Search for an author by name or unique ID in Author Search
Select one author record OR select multiple recors then "View Combined Record"
If you are the author, select "Claim this Record" to edit the record(s) in Publons, which automatically sends a request for Web of Science to make updates
If you are NOT the author, but a registered Web of Science user, select "Correct the Record" to suggest edits. Users will be asked to provide their relationship to the author.
Note: Users will be emailed upon submission of suggested edits and again when an outcome is reached. Through these processes, authors are also assigned Web of Science ResearcherIDs.
After following these steps, updating ORCID will update Publons, which will update Web of Science.
To automatically export your publications from Publons to ORCID
Under "Settings" and then "Permissions," click on "Link your ORCID" and follow the steps to link it to Publons
Once it is linked, navigate back to the Permissions page and select "Grant Publons permission to update your ORCID works"
Confirm the authorization request
Select "Export Publications to ORCID now"
With so much author and publication data within these tools, it truly takes a village to help ensure accuracy for bibliometric and research impact analyses. The data will never be perfectly clean, but as a research community we can help each other to have much more reliable data.
Keep Up with New Research Using EvidenceAlerts
Sarah Cantrell, Associate Director, Research & Education
Feel like you're drowning in a never-ending stream of new studies and articles? What if we told you that there is a free service that can notify you about newly published studies in self-selected key research areas, and that these articles are rated by practicing physicians for clinical relevance?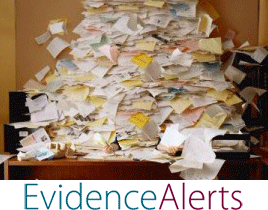 EvidenceAlerts, a product of McMaster University and DynaMed, is a continuously updated repository of current best evidence, drawing from 121 core clinical journals. It is pre-rated by trained research staff and then rated for clinical relevance by practicing physicians. Use this free service to set up email search alerts, review the most often read articles in all disciplines from the last 30 days, and run searches across the EvidenceAlerts database.
Medical Center Archives Acquires Onyekwere E. Akwari Papers
McKenzie Long, Medical Center Archives Intern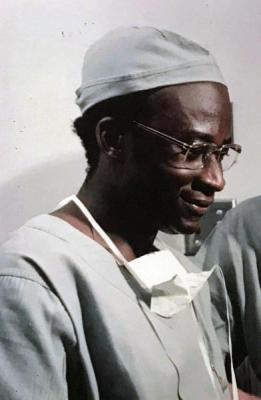 Duke University Medical Center Archives is excited to announce the acquisition of a collection of papers that documents the personal life and professional career of Dr. Onyekwere E. Akwari, a Nigerian-American and the first African-American surgeon at Duke University.
Dr. Akwari was the son of Theophilus Akwari, an export-import business owner, and Ngarasi Christiana Ukegbu, the owner and operator of numerous local shops. He was raised in Abia State, Nigeria as the oldest of eight children. In 1962, shortly after Nigeria declared its independence from British rule, Akwari made the decision to leave his home country and travel to the United States for university. He received his undergraduate degree from the University of Washington in 1966. He later went on to study at the University of Southern California School of Medicine, where he served as president of the student body before his graduation in 1970.
While he was attending medical school, Akwari's family businesses were destroyed in Nigeria's civil war and he had to borrow money from his surgical mentor, Dr. Martin Adson, to pay for repairs to his family's home. During his medical internship, Akwari carefully saved his trainee's salary in order to repay this loan. He then used the remaining funds to help six of his siblings immigrate to the United States for their own educations.
Akwari joined the general surgery training program at the Mayo Clinic in Rochester, Minnesota, where he focused on the neural and hormonal regulation of gastrointestinal motility. While at the Mayo Clinic, Akwari also implemented an Emergency Medicine Residency Program at the Martin Luther King/Drew Medical Center for the Southeast Health Region of Los Angeles County. Akwari's early success prompted Dr. David C. Sabiston, Jr. to recruit him to Duke University as an Associate Professor of Surgery. At the time, Duke University Medical Center only had two other African-American professors on faculty, and Akwari was only the second on the academic tenure track. 
Akwari soon became a significant figure at Duke and in the wider medical community. He served on Duke's medical school admissions committee, Duke's faculty governance Academic Council, and Duke's Athletic Council. A strong advocate for expanding and celebrating diversity at the university, Akwari supported the introduction of Duke's women's and minority studies programs and hosted gatherings for fellow "first" African Americans at Duke. Among Akwari's most significant accomplishments was the foundation of the Society of Black Academic Surgeons (SBAS). SBAS was organized by Akwari and three other African-American surgeons in 1989 to support the racial integration of academic surgical departments in the post-civil rights era.

The Onyekwere E. Akwari Papers extensively documents both Akwari's professional career and his personal life. Many of the materials contained in this collection relate to Akwari's community and family life in Abia State, Nigeria, including regalia, photographs of major events such as weddings and funerals, records of property held by Akwari's family, business requests, and collected funeral programs for friends and family members. Other materials record Akwari's immigration and life after moving to the United States. Among these materials are travel documents, correspondence, family papers, event programs and correspondence, photographs, and various records related to Akwari's membership at St. Titus Episcopal Church. Pictured on right: Akwari during his Chief Ceremony in Amaokwe Item, Abia State, Nigeria.
A significant portion of the Onyekwere E. Akwari Papers also pertains directly to Akwari's medical and educational career. This includes publications, board materials, subject files, surgical slides, personnel and student files, correspondence, assorted uniforms and university regalia, records for Duke Athletics, and images and recordings for university events. Also included are records connected to the foundation and maintenance of the SBAS, such as photographs, event and workshop programs, meeting transcripts, correspondence, and video recordings. Further information about Akwari's medical career can be found in the Onyekwere Akwari Oral History Interview. In this interview, Akwari provides an in depth discussion of his career, with special attention to his time at Duke and his special research into gastrointestinal surgery.
This collection should be of note to researchers interested in studying the development of surgical medicine and diversity efforts at Duke University, as well as the larger history of African-Americans in the United States medical field. It should also be of note to researchers interested in both studies of Nigeria and the African immigrant experience in the United States in the twentieth century.
Further announcement will be made when this collection is processed and open to researchers. To learn more about these materials, contact the Medical Center Archives staff.
Achieving Magical Greatness
Dr. Larissa Carneiro, Instructor,  Duke Department of Religious Studies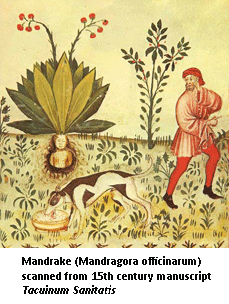 The first time I saw the campus of Duke University, I thought that I had finally found Hogwarts. The gothic architecture reminded me of the universe that J.K. Rowling created. Yet I soon realized that what makes Duke resemble the famous School of Witchcraft and Wizardry is not only its architecture, but its people and resources. Inspired by these, I designed the course "Harry Potter & Religion" to emulate the transdisciplinary model of Hogwarts.
The units of the course are based on the actual courses taken by Harry — herbalism, potions, astrology, and so on. Across the semester, students are introduced to different disciplines, departments, and schools. As at Hogwarts, they also study in a place full of old books and manuscripts like  the David M. Rubenstein Library. They learn new techniques for "divination," the practice of determining the hidden significance or cause of events that rely on experimentation, computational modeling, and data analysis.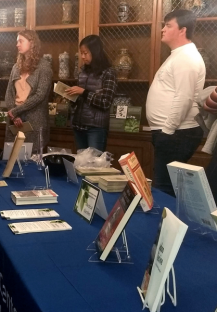 The students meet and engage with all kinds of people and experiences, especially in the Duke School of Medicine. One week, our class visited the Duke Medical Center Library & Archives and its Medical Garden introduced to us by Beverly Murphy, Assistant Director, Communications and Web Content Management and DUHS Hospital Nursing Liaison.  The Library contains a vast collection on the history of medicine — a valuable resource for investigating the historical relationship of religion with magic, healing, and science. Hogwarts' Professor Sprout would be pleased to know about the medical garden, a place where students can learn the long herbal tradition in the history of healing. And she would love the library holdings on herbs, folk medicine, and African and Native American healing practices.
So Hogwarts is right here, a beautiful school where faculty and students from different disciplines achieve magical greatness. As Harry said, "Every great wizard in history has started out as nothing more than what we are now: students. If they can do it, why not us?"
New MeeScan Self-Checkout Up and Running
Keondra Bailey, Access Services and Technical Services Assistant, Content & Discovery
Self-checkout fans rejoice! The new MeeScan machine is up and running in the Reading Room, providing users with a more seamless checkout experience. Patrons who frequent the Perkins Library will recognize the new machine, but for those who haven't, here is a quick tutorial to get things started.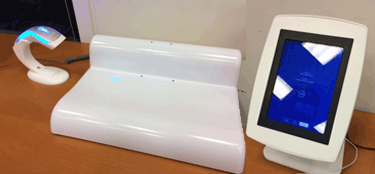 Press "Start" on the iPad screen and use the attached keyboard to log in with your Duke NetID and password.
Place the book down on the scan bed with the barcode facing up and in the direction of the hand scanner.
Slowly move the book across the scan bed until you see the green light.
With a tick and a thump you are done!
These directions also appear on the screen as you are checking out. As always, please visit the Library Service Desk staff on Level 2R or call (919.660.1100) if you need assistance.
New History of Medicine Books
Barbara Dietsch, Electronic Resources & Acquisitions Manager, Content & Discovery
Here are a few of our new books purchased with a gift from the estate of Dr. William Reid Haas and Mrs. Ardelle B. Haas. Reviews are excerpted from Amazon.com.
Suggestions for purchases? Complete our online Recommend a Purchase form or contact Anu Moorthy. For a complete list of titles added to our print book collections within the last 3 months, check out the Library's newest print book additions.
New PubMed Interface to Launch in 2020
Sarah Cantrell, Associate Director, Research & Education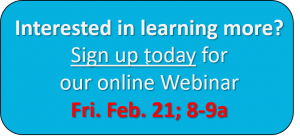 In early 2020, PubMed will launch its newly designed search interface!
Features of the New PubMed include:
Ability to cite references quickly in your preferred citation style format (AMA, APA, NLM, or MLA)
Option to share references via social media or a permalink
Seamless search experience on your mobile device
Search results sorted by best match by default as opposed to the most recent articles
All of your favorite features will still be there including clinical queries, the advanced search, MeSH database, search details, and your MyNCBI account. Additionally, you'll be able to export citations to management tools (e.g., EndNote, Zotero, F1000, Mendeley) through the Cite feature. Once New PubMed becomes the default interface, Duke's specific filters will also appear to help you quickly narrow search results.
Caveats: You can check out this new interface now, but please note that there is some limited connection to the full text articles via Duke's journal subscriptions at this time (look for the 

icon). Also, please be aware that once you select the New PubMed version, it will become your default interface. You can always return to legacy PubMed by clicking the option in the yellow banner near the top of your screen in New PubMed.
If you have any questions or concerns, please feel free to drop us a line at medical-librarian@duke.edu.
Citation Management Tools - Alternatives to EndNote
Leila Ledbetter, Duke School of Nursing Liaison, Research & Education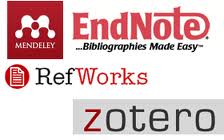 EndNote is a powerful and flexible citation management tool. but like a super car, many people find it is too hard to "drive" and that it has too many options for their day-to-day work.
If you are looking for a citation management tool that is more like a reliable sedan with just the options you need, and is great for getting you from point A to point B, you may want to test drive a few of these terrific options.
F1000 Workspace is a Web-based tool that allows you to create and organize a library of citations, discover new literature, and conduct group citing and editing of manuscripts via Google Docs. The browser plugin makes it easy to gather references from around the Web. This is a sophisticated tool but also moderately easy to use. 
Zotero is a freely available citation management tool that offers desktop and Web versions that work well with both Windows and Mac.  It is easy to use and makes collaborative projects relatively simple. Like F1000 Workspace, the browser plugin makes capturing references around the Web a breeze.  It also works in Google Docs.
Mendeley is a free Web-based tool similar to Zotero, but includes an academic social networking aspect for professionals that want to connect with other researchers in their discipline.  Activity in Mendeley counts toward a researcher's altmetrics.  However, Mendeley doesn't work within Google Docs.
Duke also has a subscription to RefWorks which is another online tool that a lot of people know and love from their undergraduate programs. Refworks features a lot of storage space for people who like to gather PDFs.
Use this handy chart to decide which reference management tool best fits your needs.
Be sure to give yourself 30 minutes to play around with a reference management tool to see how it fits within your workflow.
If you have questions or would like to set up a consultation, Ask a Librarian!
Journal Changes for 2020
Anu Moorthy, Associate Director, Content & Discovery

Each year, the Medical Center Library & Archives evaluates journal subscriptions for usage, inflationary cost, and other factors to ensure maximum return on investment for our purchases. Journal subscriptions rise by an average of 6% to 10% every year. We license journals from various publishers and work with consortial groups to get the best pricing.
New Journals
Antioxidants & Redox Signaling
NEJM Catalyst Innovations in Care Delivery
Journal Cancellations
These titles have been identified based on low usage or higher inflationary cost. Articles from these journals can be requested through our Document Delivery/Interlibrary Loan Services
American Journal of Industrial Medicine
Archives of Microbiology
Journal of Child and Adolescent Psychopharmacology
Mary Ann Liebert Core Collection Package
Stem Cells and Development
Please email Anu Moorthy if you have any questions or concerns about these cancellations.

Employee Spotlight: Samantha "Sami" Kaplan
Karen Barton, Biomedical Research Liaison, Research & Education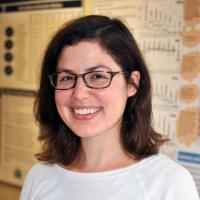 Sami's Bio
Working at Duke University Medical Center Library & Archives since:  January 2019
Education: BA, University of Georgia, Economics & Comparative Literature; MLIS, University of South Carolina, Master of Library and Information Sciences; PhD, University of North Carolina, Chapel Hill, School of Information and Library Science 
Current position:  Research & Education Librarian
Q & A
1.    Describe your current position & what you find most interesting about it.
I am a Research and Education librarian at the Medical Center Library. I am the liaison to the School of Medicine and support undergraduate medical education (medical students on their way to being physicians). I spend a lot of time teaching and working with students on literature searching, citation management, and evidence-based medicine. I also work on systematic reviews and run the Library's Twitter account. To me, the most interesting part of my position is meeting with students and faculty and finding out what their needs are – they all study such different things!

2.    Describe yourself in three words. Inquisitive, Eclectic, Upbeat

3.    What has been your biggest professional challenge? Writing my dissertation!

4.    What do you think is the most interesting issue in libraries & archives today?
Designing digital and physical services, collections, and spaces that engage and meet the needs of diverse patrons but also build bridges

5.    What organizations (personal and/or professional) are you involved in? Medical Library Association (MLA)
6.    What do you hope to accomplish in 2020?
I'm still deciding! Let me know if you have good ideas!
7.    What do you do for fun?
Play with my dog, thrift at the Scrap Exchange, try new foods, watch terrible television
8.    Is there anything about you that others might be surprised to know?
I can't whistle or snap, many have tried and failed to teach me
9.    What are you most proud of?  Finishing my PhD

10.    What is your favorite Website or blog?
Feedly (my RSS reader) or Pocket, where I store everything I want to read later.

Staff News
Sarah Cantrell, Associate Director for Research & Education and Liaison to Graduate Medical Education, was recently recognized as a Fellow of the Academy for Health Professions Education and Academic Development (Duke AHEAD). The Fellow member level of Duke AHEAD distinguishes educators who are early in their careers as health professions educators but who are already demonstrating the potential for major and on-going contributions to health professions education within Duke Health or the professions.
Sarah Cantrell has also co-authored the following two articles:
Sullivan AE, Nanna MG, Rao SV, Cantrell S, Gibson CM, Verheugt FWA, Peterson ED, Lopes RD, Alexander JH, Granger CB, Yee MK, and Kong D, "A Systematic Review of Randomized Trials Comparing Double Versus Triple Antithrombotic Therapy in Patients with Atrial Fibrillation Undergoing Percutaneous Coronary Intervention," Catheterization and Cardiovascular Interventions, November 11, 2019.
Coppola T, Mangold J, Cantrell S, and Permar S, "Impact of Maternal Immunity on Congenital Cytomegalovirus Birth Prevalence and Infant Outcomes: a Systematic Review," Vaccines, 7(4):129, September 2019.
Leila Ledbetter, Research & Education Librarian and Liaison to the School of Nursing, has co-authored the following articles: Ramger BC, Bader KA, Davies SP, Stewart DA, Ledbetter LS, Simon CB, and Feld JA, "Effects of Non-Invasive Brain Stimulation on Clinical Pain Intensity and Experimental Pain Sensitivity Among Individuals with Central Post-Stroke Pain: A Systematic Review," Journal of Pain Research, 12(12):3319-3329, December 2019. 
Jordan Wrigley, Research & Education Intern, is joining The Librarian Parlor as a contributing editor specializing in bibliometrics and research methodologies. The Librarian Parlor (aka LibParlor or #libparlor) is a space for conversing, sharing expertise, and asking questions about the process of developing, pursuing, and publishing library research.
Farewell to Elizabeth "Liz" Berney

Keondra Bailey, Access Services and Technical Services Assistant, Content & Discovery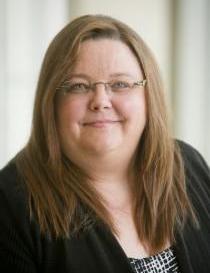 After thirteen years with the Duke University Medical Center Library and Archives, User Services Manager Elizabeth Berney has departed for sunny Arizona! In February, Elizabeth became the new Content Delivery Services Librarian at Northern Arizona University . In her new position, she will be in charge of heading the interlibrary loan and the course reserves units at Cline Library.
Liz started at Duke Medical Center LIbrary in June 2006 as the Library Service Desk Manager. Prior to coming to Duke, she was Library Associate II at the John C. Hodges Library on the campus of the University of Tennessee – Knoxville. She received a Bachelor of Arts in Land Use Planning from Unity College in Maine.
Elizabeth has seen both her position and the Library itself go through many changes including a large-scale weeding and relocation project in which materials were moved from the Library stacks to the Library Service Center. She was also involved in a redesign of our course reserves and affiliate access programs, and the introduction of a new overdue fine and fee structure. During her time at Duke, she completed the Master of Library Science degree program at North Carolina Central University.
Though we will miss her, we wish Liz the best of success in all of her endeavors.
Improve Your Library Research Skills!
Publication Schedule & Staff
Duke University Medical Center Library & Archives News is published bimonthly.
Megan von Isenburg, Associate Dean
Beverly Murphy, Editor
            Editorial Board:
                        Keondra Bailey

Karen Barton

                        Barbara Dietsch

Lucy Waldrop

Subscribe to our newsletter and be notified when a new issue is published!