February is Black History Month!
This month we are featuring "Black History Month: A Medical Perspective," our online exhibit containing a chronology of medical achievements of African Americans, a section on folk medicine, and a selective bibliography.
Honoring Dr. Brenda Armstrong
McKenzie Long, Medical Center Archives Intern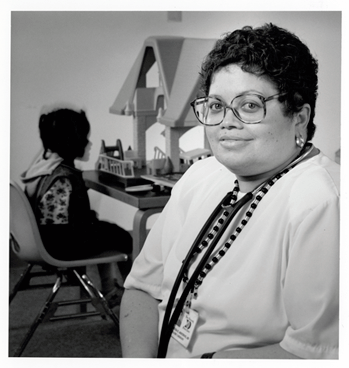 In honor of Black History Month, we are featuring Dr. Brenda Armstrong. From student activist to Senior Associate Dean for Student Diversity, Recruitment, and Retention, Dr. Armstrong left behind a legacy of almost half a century of service to Duke and the wider medical community.
Dr. Armstrong was born in Rocky Mount, NC on January 19, 1949. In high school she chose not to attend an exclusive New England private school and instead attended Rocky Mount's segregated Booker T. Washington Senior High School. Despite the school board's belief that none of their students would attend college, teachers at Booker T. Washington Senior High taught her and more than forty other students college readiness courses like calculus and trigonometry and ensured that they were prepared to take college entrance exams such as the SAT.
As a result, Dr. Armstrong entered Duke University as an undergraduate in 1966. Her class was only the third at Duke to include African Americans. In 1967, she helped to establish Duke's Afro-American Society. While serving as the society's president in 1969, she helped to organize the takeover of the Allen Building, which she and roughly sixty other students occupied to call attention to the needs of African-American students at Duke. These needs included the establishment of an African-American Studies Department, a black student union, protection from police harassment, and an increase in enrollment and financial support for black students.
After graduating from Duke University, she studied at the St. Louis University School of Medicine and was the only black woman student for three of her four years of studies. Dr. Armstrong went on to become the second African-American woman in the United States to earn a board-certification in pediatric cardiology. With a focus on bringing high quality medical care to underserved populations, her clinical appointments included numerous directorships of pediatric clinics and laboratories in NC and consultancies for the U.S. Military. For her contributions to the medical field, she received the National Medical Association Council on Concerns of Women Physician's 2018 Woman of Medicine Award.
In 1979, Dr. Armstrong became a professor in the Department of Pediatrics for the Duke University School of Medicine. Asked why she would choose to come back to Duke after her experiences as an undergraduate, she explained that she had some unfinished business with Duke and her desire was to make Duke live up to the greatness that she knew it had the potential to be. She became an Associate Dean of Admissions for the School of Medicine in 1996, a position that she would hold for more than twenty years. During her tenure, she played a major role in diversifying the student population of the School of Medicine and is credited with recruiting the most diverse classes in the school's history. In 2017, she was inducted into the Student National Medical Association's Hall of Heroes.
Dr. Armstrong passed away on October 7, 2018, but her legacy lives on in the expanded diversity of the Duke School of Medicine as well as the American medical community as a whole.
To hear more about Dr. Armstrong's experiences in her own words, contact the Archives to view her "Tea with Trailblazers" interview in the Medical Center Library Records Collection. To discover more archival resources related to African Americans at Duke Medicine, visit our subject guide.
Historical Materials about African Americans at Duke Medicine
Rebecca Williams, Archives Librarian for Research, Outreach, and Education
The stories of African Americans have been historically underrepresented and concealed in archival collections. Researching this history can be difficult. This issue highlights a guide that aims to support this research.
Produced by the Medical Center Archives, African American History at Duke Medicine introduces researchers to materials documenting the history of African Americans at the Duke University Medical Center. The focus is on navigating resources within the Medical Center Archives. Included are oral histories, archival collections, photographs, audiovisual materials, and publications, selected key dates and key figures, and links to recommended digital resources. It is not intended to be a comprehensive bibliography but rather a starting guide for locating research materials.
Updates to PubMed 2019
Much of the year-end processing activities for PubMed were completed at end of 2018. These included changing and updating the Medical Subject Headings (MeSH) and Supplementary Concept Records for subjects that were not main headings. Perhaps most interesting in this processing was the addition of "Systematic Review" as a publication type.
In an overview of changes, 421 new descriptors (including MeSH) and 20 new publication types were added. For more on these new concepts, as well as those deleted or restructured, visit "Medline Data Changes - 2019" in the NLM Technical Bulletin.
ECRI Guidelines Trust: Tool to Access Clinical Practice Guidelines
Amanda Woodward, Research & Education
The ECRI Guidelines Trust is a new portal to access evidence-based clinical practice guidelines summaries. The ECRI Institute, a non-profit organization focused on bringing applied scientific research to healthcare, created this guideline repository in response to the Agency for Healthcare Research and Quality's (AHRQ) loss of funding for National Guideline Clearinghouse (NGC) in July 2018. For 20 years, ECRI Institute worked with AHRQ to develop and maintain the NGC website.
Developed independently from NGC, Guidelines Trust is a growing resource that includes clinical practice guidelines that meet the following inclusion criteria:
Available in English and published online within the last five years
Include recommendations statements on patient care
Be created by a medical specialty association, professional medical society or relevant clinical guideline organization
Be based on a verifiable systematic review
Each guideline summary also includes ECRI's TRUST (Transparency and Rigor Using Standards of Trustworthiness) Scorecard that rates guidelines based on the Institute of Medicine standards for trustworthiness.
ECRI Guidelines Trust ECRI Guidelines Trust is freely accessible to the public with the creation of an account.
Medical Library Computer Classroom Gets New Look!
Keondra Bailey, Access Services and Technical Services Assistant
Our new and improved computer classroom is now open. In addition to new carpeting, the classroom has a number of updated features including a new glass whiteboard and twenty-two workstations (an increase from fifteen). The workstations now have a modernized, ergonomic design to enhance instruction within the room. In the coming months, a new instructor's podium will be installed.
The computer classroom is located in Rm 104D on Level 1 of the Seeley Mudd Building. You may also book the classroon online.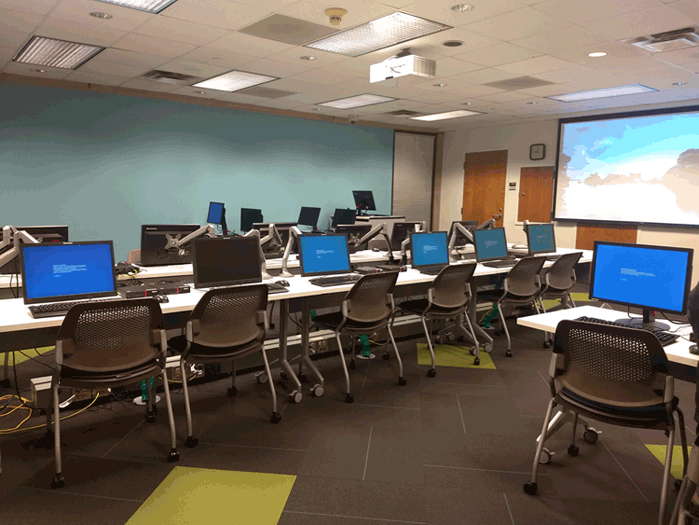 Archives Receives Preservation Grant from NC Preservation Consortium
Lucy Waldrop, Associate University Archivist, Medical Center Archives

This past spring, the Duke University Medical Center Archives (DUMCA) received a 2018 North Carolina Preservation Consortium (NCPC) Preservation Grant. This grant provided half the funds to purchase a Nilfisk Museum Vacuum Cleaner for collection care with the other half provided by the DUMCA. This high-efficiency particulate air (HEPA) vacuum has a filter that works by forcing air through a fine mesh that traps harmful particles caused by mold, dust, frass, and other fine debris.
All of DUMCA's collections were the focus of this grant. As an archival repository, DUMCA regularly receives materials from departments, as well as individuals affiliated with the Duke University Medical Center and Duke Health. Frequently, many of these materials need to be cleaned because of mold, dust, frass, and other fine debris. In the past, when mold was discovered in a collection, Medical Archives worked with the Duke University Libraries' (DUL) Conservation Services to identify and remediate the mold. This required affected materials to be physically transported to the DUL Conservation Services location because the DUMCA did not have a HEPA vacuum. With the purchase of the HEPA vacuum, Archives can now care for collections onsite and in a timely manner. Effectively cleaning newly acquired materials prior to housing them with our holdings creates better access to our collections and a healthier environment for our staff, users, and collections.
The Preservation Grant contained two goals:
Goal 1: Purchase a Nilfisk Museum Vacuum Cleaner with funds received from the NCPC
This was completed with the purchase of the vacuum on May 30, 2018.
Goal 2: Provide critical training to the DUMCA's interns on how to identify and remediate mold and how to properly use a HEPA vacuum
This was completed on September 21, 2018 when Beth Doyle, Head of the Conservation Services Department at DUL, helped to assemble the HEPA vacuum and trained the staff on its use including proper settings, technique, attaching and using the various micro attachments, properly cleaning the mold, and perhaps most importantly, cleaning up after remediating moldy and other contaminated materials. Cleaning up after involves using soap and water on brushes and attachments first, then dunking them in 91% isopropyl alcohol which is also used to clean surfaces. As we practiced vacuuming paper contaminated with mold during our training, Doyle stressed that once mold spores are present, they can never be removed, as they are buried too deep into the cellulous. Additionally, once materials become moldy, they are more susceptible to mold again even after being cleaned, as they still have mold spores. This means all mold treatments should be documented, and if there are any environmental issues in the collection areas, these materials should be checked for mold growth.
Medical Center Archives is grateful for the money awarded to us from the NCPC Preservation Grant and for the expertise of Beth Doyle and the DUL Conservation Lab. Both have been invaluable to us as we strive to create the best environment for our collections at the DUMCA.
To learn more about the North Carolina Preservation Consortium, connect to their Website.
New History of Medicine Books
Barbara Dietsch, Electronic Resources & Acquisitions Manager, Collection Services
The following books on the history of medicine were purchased with a gift from the estate of Dr. William Reid Haas and Mrs. Ardelle B. Haas. Reviews are excerpted from Amazon.com.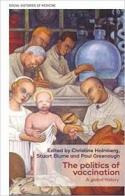 The Politics of Vaccination: A Global History
Christine Holmberg, Stuart Blume, and Paul Greenough
Mass vaccination campaigns are political projects that presume to protect individuals, communities, and societies. Like other pervasive expressions of state power - taxing, policing, conscripting - mass vaccination arouses anxiety in some people but sentiments of civic duty and shared solidarity in others. This collection of essays gives a comparative overview of vaccination at different times, in widely different places, and under different types of political regime.
Core themes in these chapters include immunization as an element of state formation, citizens' articulation of seeing (or not seeing) their needs incorporated into public health practice, allegations that donors have too much influence on third-world health policies, and an ideological shift that regards vaccines more as profitable commodities than as essential tools of public health.
Between Hope and Fear: A History of Vaccines and Human Immunity
Michael Kinch
This is a smart and compelling examination of the science of immunity, the public policy implications of vaccine denial, and the real-world outcomes of failing to vaccinate. People who have children in school may have heard stories of long-dormant diseases suddenly reappearing — cases of measles, mumps, rubella, and whooping cough — cropping up everywhere from elementary schools to Ivy League universities because a select group of parents refuse to vaccinate their children.
Between Hope and Fear tells the remarkable story of vaccine-preventable infectious diseases and their social and political implications. While detailing the history of vaccine invention, Kinch reveals the ominous reality that our victories against vaccine-preventable diseases are not permanent and could easily be undone. In the tradition of John Barry's The Great Influenza and Siddhartha Mukherjee's The Emperor of All Maladies, Between Hope and Fear relates the remarkable intersection of science, technology and disease that has helped eradicate many of the deadliest plagues known to man.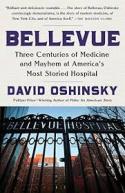 Bellevue: Three Centuries of Medicine and Mayhem at America's Most Storied Hospital
David Oshinsky
From a Pulitzer Prize-winning historian comes a riveting history of New York's iconic public hospital that charts the turbulent rise of American medicine. Bellevue Hospital, on New York City's East Side, occupies a colorful and horrifying place in the public imagination: a den of mangled crime victims, vicious psychopaths, assorted derelicts, lunatics, and exotic-disease sufferers. In its two and a half centuries of service, there was hardly an epidemic or social catastrophe — or groundbreaking scientific advance — that did not touch Bellevue.
David Oshinsky chronicles the history of America's oldest hospital, and in so doing, also charts the rise of New York to the nation's preeminent city, the path of American medicine from butchery and quackery to a professional and scientific endeavor, and the growth of a civic institution. From its origins in 1738 as an almshouse and pesthouse, Bellevue today is a revered public hospital bringing first-class care to anyone in need. With its diverse, ailing, and unprotesting patient population, it was a natural laboratory for the nation's first clinical research. It treated tens of thousands of Civil War soldiers, launched the first civilian ambulance corps and the first nursing school for women, pioneered medical photography and psychiatric treatment, and spurred New York City to establish the country's first official Board of Health.
As medical technology advanced, "voluntary" hospitals began to seek out patients willing to pay for their care. For charity cases, it was left to Bellevue to fill the void. The latter decades of the twentieth century brought rampant crime, drug addiction, and homelessness to the nation's struggling cities — problems that called a public hospital's very survival into question. It took the AIDS crisis to cement Bellevue's enduring place as New York's ultimate safety net, the iconic hospital of last resort. Lively, page-turning, and fascinating, Bellevue is an essential American history.
Suggestions for purchases? Complete our online Recommend a Purchase form or contact Barbara Dietsch. For a complete list of titles added to our print book collections within the last 3 months, check out the Library's newest print book additions.
Staff News
Elizabeth Berney, Access Services Manager, Collection Services, recently graduated magna cum laude completing her Master's in Library Science degree from North Carolina Central University.

Sarah Cantrell, Associate Director for Research & Education, co-authored the following article: T.A. Ajayi, S. Cantrell, A. Spann, and K.S. Garman, "Barrett's Esophagus and Esophageal Cancer: Links to Microbes and the Microbiome," PLoS Pathogens, 14(12): e1007384, 2018.

Amanda Woodward, Research & Education Librarian and Liaison to the School of Nursing, has co-authored the following article: J.C. De Gagne, A. Woodward, H.K. Park, H. Sun, and S.S. Yamane, "Microlearning in Health Professions Education: A Scoping Review Protocol," JBI Database of Systematic Reviews and Implementation Reports, November, 2018.
Farewell to Emma Cryer Heet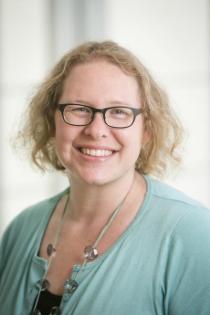 Barbara Dietsch, Electronic Resources & Acquisitions Manager, Collection Services
After ten years with the Library & Archives, Emma Cryer Heet will be taking on a new role at Loyola University Chicago Libraries as Associate Dean of Collection Services. In her new position she will head up Technical Services, Collection Development, and Access Services.
Emma started her tenure at Duke in 2008 as the Serials Librarian and quickly took on more responsibilities becoming Assistant Director of E-Resources and Technical Services. In 2015, she became Associate Director of Collection Services overseeing Collection Development, Technical Services, Access Services, and Interlibrary Loan/Document Delivery.
During her ten years with the Library, she oversaw the reduction of print journal subscriptions, replacing them with electronic subscriptions, and adding backfiles for hundreds of journals titles. The physical journal collection was also moved to storage allowing the Library to expand its study areas on Level 3. To retrieve print titles located in our off-campus stacks, Interlibrary Loan service was expanded. Due to her proactive and innovative collections leadership, patrons have seamless access to journals from their desktops, laboratories, and from off-campus. She has kept the Library current with the latest of library systems, including electronic journal and book management systems. On a sometimes flat or deflated budget, Emma always made sure our electronic resources were stable and robust.
Emma has been active in the library community as well, participating on committees, presenting at conferences, and writing journal articles. She is a member of the Medical Library Association (MLA), the Mid-Atlantic Chapter (MAC) of MLA, and has regionally collaborated with the Triangle Research Library Network (TRLN) which includes Duke, NCCU, UNC, and NCSU.
Emma received her Bachelors in Art History degree from the University of North Carolina at Chapel Hill in 2001 and her Masters of Arts in Art History from University of California at Santa Barbara in 2003. She then came back to the University of North Carolina at Chapel Hill graduating with her Master of Science in Library Science in 2006. Emma went on to work at Johns Hopkins Sheridan Libraries as the Electronic Resources Librarian from 2006 to 2008.
Welcome to Karen and Samantha!
Sarah Cantrell, Associate Director for Research and Education
The library is thrilled to welcome two new Research & Education Librarians.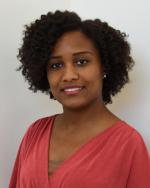 Karen Barton

Karen Barton, MSLS, the new Biomedical Research Liaison Librarian, will work closely with the Institutional Animal Care and Use Committees (IACUC) as well as with researchers across Duke Health and the Basic Sciences programs. Karen received her degree from the University of Illinois at Urbana-Champaign and spent the last two and a half years at the University of Texas Health Science Center at San Antonio where she served as the Community Engagement Librarian and was the Liaison to the School of Health Professions.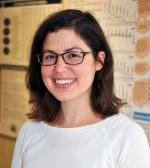 Samantha Kaplan

Samantha Kaplan, PhD, MLIS, is the new School of Medicine Liaison Librarian and will work primarily with the medical students and medical school faculty. Samantha recently completed her doctorate in Information and Library Science from the School of Information and Library Science at the University of North Carolina at Chapel Hill. Her research to date has primarily focused on healthcare misinformation and understanding vaccine behaviors.
Publication Schedule & Staff
Duke University Medical Center Library & Archives News is published bimonthly.
Megan von Isenburg, Associate Dean
Beverly Murphy, Editor
Editorial Board:
Keondra Bailey

Sarah Cantrell

Barbara Dietsch

Rebecca Williams

Subscribe to our newsletter and be notified when a new issue is published!