July 4th Holiday Hours!

The Library will be CLOSED to the public on Wednesday, July 4th. 24-hour card access will be available during this time to those with Duke Health Badges Only. Regular hours will resume on Wednesday, July 5th.
New SmartSearch Interface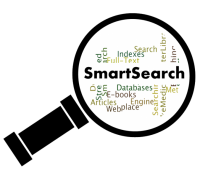 Beginning this month, the SmartSearch metasearch engine has moved to a new platform. This interface offers a new look, a different feel, and improved functionality.
SmartSearch fully indexes content from top biomedical journals and databases, providing a fast, streamlined search through a single search box. It now has the capability to also search the vast print book collections of the Duke Libraries.
Searches can be limited by peer-reviewed content, full-text online, publication date, resources available in the Duke libraries, content type, and many other facets. Information can be exported to citation management programs like EndNote and permalinks can be copied for future reference. The new SmartSearch interface can also display article citation counts from Scopus and Web of Science.
AccessMedicine and AccessAnesthesiology Available!
Sarah Cantrell, Associate Director, Research and Education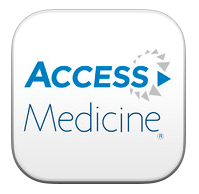 We have recently subscribed to AccessMedicine containing the latest electronic editions of over 95 core biomedical and health sciences textbooks, including Harrison's Principles of Internal Medicine, Hurst's The Heart, Williams Obstetrics, and the CURRENT Diagnosis & Treatment series.
This resource also offers an extensive multimedia library including examination and procedural videos and patient safety modules; Diagnosaurus, a differential diagnosis tool; practice guidelines from Current Practice Guidelines in Primary Care; diagnostic tests from Pocket Guide to Diagnostic Tests; patient education materials; as well as other tools and resources.
The Library has also purchased a one-year subscription to AccessAnesthesiology, which includes the comprehensive reference, Anesthesiology, as well as Morgan & Mikhail's Clinical Anesthesiology. With instant access to procedural videos, self-assessment, and leading anesthesiology textbooks, AccessAnesthesiology can help students in their clerkship, assist residents in strengthening their skills, offer practicing anesthesiologists reinforcement for recertification, and provide CRNAs with an important foundation for their careers.
Do You Know Your Research Impact?
Emily Mazure, Biomedical Research Liaison
Have you recently checked to see the research impact you, your team, department, or other group has had?  We can help you gather and interpret publication metrics.  You have likely heard of an H-Index, but there are many ways to demonstrate the value of your work.  Metrics like the NIH Relative Citation Ratio or "altmetrics" capture mentions in social media and news and can build a better overall picture of your impact. 
Contact the Library today for assistance in demonstrating the impact of your work!
Employee Spotlight: Amanda Woodward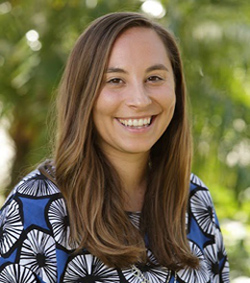 Barbara Dietsch, Electronic Resources & Acquisitions Manager, Collection Services
Amanda's Bio
Working at Duke University Medical Center Library & Archives since:  November 2017
Education: MLIS, University of California, Los Angeles; BA in English from the University of California, Berkeley
Current position: Research & Education Librarian; Liaison to the School of Nursing
Q & A
1.    Describe your current position & what you find most interesting about it.
I provide research support for Duke Medical Center students, faculty, and staff, specifically in the School of Nursing. This includes teaching literature search strategies and reference management practices in the classroom, during consultations, and through in-person and electronic reference services. I love partnering with people on their research projects – it makes me feel like a research coach, providing advice about the best search strategies, methodologies, and tools to make scholars' research goals a reality.

2.    Describe yourself in three words. Empathetic, open-minded, and sincere.

3.    What has been your biggest professional challenge?
Learning to be an effective teacher has been, and continues to be, my biggest professional challenge. I remember giving a mock instruction session during my first library interview and feeling completely overwhelmed by the difficulty of teaching the research process in less than an hour! Since then, I have practiced teaching in many more instruction sessions, semester long classes, and individual consultations. I try to be reflective in my practice and experiment with new teaching methods and strategies.
4.    What do you think is the most interesting issue in libraries & archives today?
Libraries are deeply invested in lifelong learning and literacy, and I think that this mission is particularly relevant today. As the amount and type of information that people are exposed to grows exponentially, libraries are facing the challenge of supporting new literacies including digital literacy, data literacy, visual literacy, media literacy and more. I think it is fascinating to see the innovative services and resources that libraries of all types are creating to foster the development of these new literacies.

5.    Whom do you admire?
I admire people who deal with chronic illness including my mother-in-law who has had over 16 surgeries including open-heart surgery. I am amazed at how much pain people can withstand and still maintain a positive outlook on life.

6.    What organizations are you involved in?
I am involved in the Association of College & Research Libraries (ACRL), and I am looking forward to getting more involved with the Medical Library Association (MLA), specifically at the Chapter level. I  am also the Community Service Chair and Orientation Co-Chair for the Partners organization at the Fuqua School of Business. Finally, I volunteer with Don't Waste Durham, a local non-profit dedicated to reducing waste.

7.    Is there anything about you that others might be surprised to know?
I absolutely love Halloween! During October, I love to spend the whole month watching scary movies and going to Halloween events. In Los Angeles, I went to the Haunted Hayride at Griffith Park every year. I also love doing gory costume make-up. At my previous job, I dressed as a zombie librarian and got quite a few shocked looks while sitting at the reference desk.

8.    What do you do for exercise? For relaxation?
I love practicing yoga! It is the perfect combination of exercise and meditation. In Durham, I love to go to Hot Asana, a hot yoga studio near the Southpoint Mall. I also love to take long walks in the woods with my dog.

9.    What are you most proud of?
My marriage! My husband Jonathan and I met when we were 19 years old, and we have now been together for over a decade. I am proud of the ways we have learned to grow together and support each other through all of life's changes. We recently celebrated our three-year wedding anniversary on May 16th.

10.    What is your favorite Website or blog?
I don't read very many blogs, but I am completely obsessed with podcasts. I listen to them while I am doing chores around the house, walking my dog, and getting ready in the morning. Some of my favorite shows are Call Your Girlfriend, Reply All, Science Vs, and On the Media.

What Review is Right for You?
Sarah Cantrell, Associate Director, Research and Education
Many researchers say they want to conduct a systematic review, only to be dismayed by the amount of time, effort, skill, and teamwork required to pull off that feat. Even with time and a good team, the research question might not be best suited to systematic review methodology.
There are actually many other review methodologies that researchers can choose depending on their research question. We've put together a guide to make the distinctions between review types easier to understand and to help guide you in selecting the best methodology for your research question.
If a systematic review is right for you, we have a new product to assist you but there are a limited number of seats available. Covidence is a systematic reviews production tool for title/abstract screening, full-text screening, data abstraction, and quality assessment. It was designed by researchers familiar with the systematic review process to make conducting reviews more efficient. It is the primary screening and data extraction tool for Cochrane Collaboration authors.
In order to gain access to Covidence or if you have questions about which review is right for you, please contact the medical librarians to discuss your project.
Want to Reserve an Item for a Class?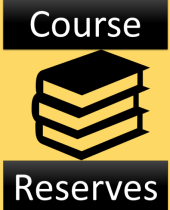 The Library will place items on Course Reserve at the Library Service Desk or electronically via a learning management system (e.g. Sakai, Canvas, Blue Docs) when requested by faculty.  To initiate a request, please complete our Reserves Request Form.
Print Reserves
Books owned by the Medical Center Library & Archives can be placed on Reserve for in-house use at the Library's Service Desk. Instructors' personal copies of articles, audiovisuals, or books may also be placed on reserve.  Materials from other Duke Libraries are not available for reserve at the Medical Center Library.
Electronic Reserves
The Library can also assist you in providing durable links to full-text articles from Duke-licensed e-journals, databases, and e-books. These links can be embedded into the course's learning management system (Sakai, Canvas, Blue Docs, etc). 
Materials which are not owned by Duke will be subject to Copyright Governing Fair Use.
Please call the Service Desk (919.660.1100) or contact Elizabeth Berney for assistance with reserve readings.
Frankenstein Exhibit on Display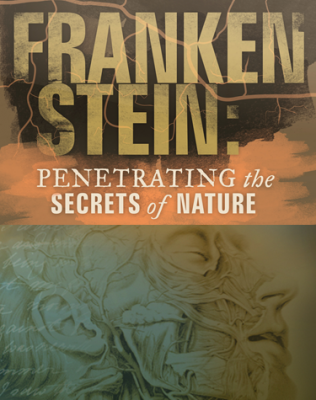 Currently on Display
Frankenstein: Penetrating the Secrets of Nature
Medical Center Library & Archives - Level 2R
On Display: May 7 - June 16, 2018
The Medical Center Library & Archives is hosting "Frankenstein: Penetrating the Secrets of Nature," a six-banner traveling exhibition. Developed and produced by the National Library of Medicine, it displays the abiding relevance of the Frankenstein story to contemporary questions about science and technology. Mary Shelley's 1818 novel explores individual and societal responsibility through its discussion of scientific advancement and medical ethics.
In conjunction with the NLM display and the 200th anniversary of Shelley's classic novel, we've produced a companion exhibit which will be on display through August on Level 1 of the Library. Featuring materials from our archival collections, it explores additional questions of medical technology and ethics from Duke Medicine as they relate to the timeless themes explored by Shelley.
It also includes fun references to some lighter aspects too! Highlights include gorgeous anatomical drawings by Bob Blake, a timeline of Frankenstein in popular culture, and draft notes of the Nuremberg Code.
Time Again for Summer Reading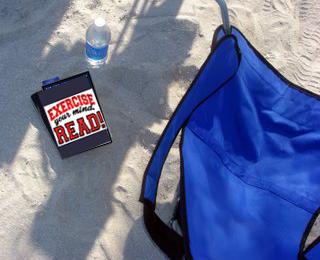 Barbara Dietsch, Electronic Resources & Acquisitions Manager
As you plan vacations, road trips, and afternoons at the beach this summer, don't forget to drop by our Library and other libraries in Durham and the surrounding areas for some reading materials. No matter what your reading interests are, you're covered!
For nonfiction health and science, stop by and browse our Engel Collection for titles like these:
For fiction and other types of nonfiction reading, explore the collections available in the Duke University Libraries and local public libraries, including Chapel Hill Public Library, Durham County Library, Orange County Public Library, and Wake County Public Libraries.
Be on the lookout for your local library's summer reading programs, which provide a great way to share reading fun with friends and family.
MEDSpace Redesigned
Rebecca Williams, Archives Librarian for Research, Outreach, and Education
The Medical Center Archives is proud to announce the release of a new version of our MEDSpace Digital Repository.  This service provides access to digital materials that have enduring value for intellectual inquiry and documentation of Medical Center activities.
While the content of MEDSpace remains the same, the site has been redesigned with a new user interface and functionality to make it easier and faster to use. In addition to providing a better display of images, there are some new and improved search facets, as well as added functionality to request copies of images through the Website.
MEDSpace contains thousands of digitized images and publications related to the history of Duke Medicine. Two highlights are Foundations of Excellence, a collection of over 600 photos documenting the first 30 years of Duke Medicine, and Historical Images in Medicine, a collection of 3,000 images of photographs, illustrations, bookplates, and engravings drawn from Duke University's History of Medicine Collections.
As we continue to improve this tool, please contact the Medical Center Archives with any questions or feedback.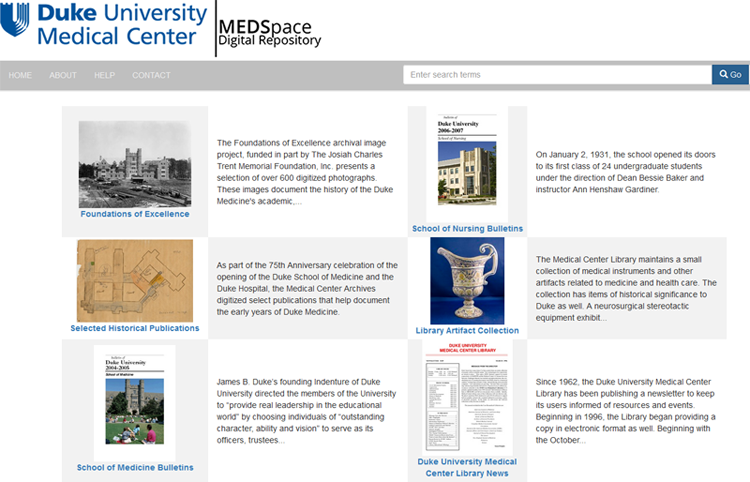 National Guideline Clearinghouse Shutting Down July 2018
Brandi Tuttle, Research and Education Librarian
The National Guideline Clearinghouse (NGC) , produced by the Agency for Healthcare Research and Quality , will be permanently unavailable beginning July 16, 2018 due to a loss of federal funding. As this repository of evidence-based clinical practice guidelines has been a valuable resource for Duke health professionals, we want to make sure you can still access the information you need to provide quality patient care.
The Guidelines section on our Clinical Tools page links to general practice and specialty guidelines. Many other databases also provide access to guidelines including PubMed, CINAHL, DynaMed Plus, UpToDate, and ClinicalKey. Use the following instructions to find these guidelines after conducting a search on the specific condition of interest  (e.g. asthma).
Have a guideline resource you love? Let us know at medical-librarian@duke.edu!
Congratulations to our Career Service Awardees!
Congratulations to the following staff members who received Duke University Career Service Awards  for 2018.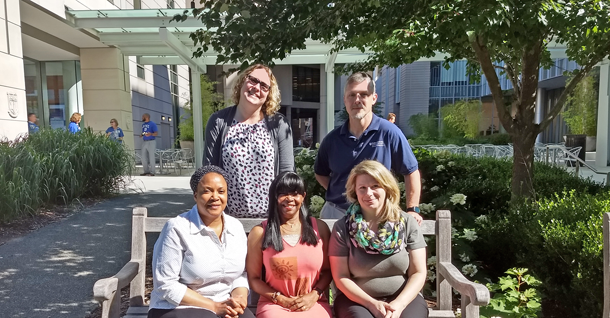 (l. to r. front) Geana Mitchell - 15 years; Beverly Murphy - 35 years; Leila Ledbetter - 10 years
(l. to r. back) Emma Cryer Heet - 10 years; Russell Koonts - 15 years
Staff News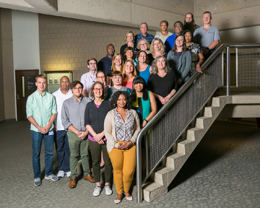 Brandi Tuttle, Research and Education Librarian, has been identified as a champion in the LGBTQ+ community and was invited to serve as a member of the Community Advisory Board, a joint effort between Duke Family Medicine and the Duke Child and Adolescent Gender Clinic.
Lucy Waldop, Associate University Archivist/Technical Services Head, received a Preservation Grant from the North Carolina Preservation Consortium. The grant will fund half the purchase ($850) of a Nilfisk Museum HEPA Vacuum Cleaner for the Archives.
Medical Center Library & Archives staff presented the following initiatives during the Annual Meeting of the Medical Library Association in Atlanta, GA, May 18-23, 2018.
Jesse Akman, Virginia Carden, Emily Mazure, and Megan von Isenburg - Developing a Protocol for Tracking Publications by Grant Numbers (Poster)
Jamie Conklin, Leila Ledbetter, Beverly Murphy, Megan Van Noord, and Megan von Isenburg - Partnering with Performance Improvement to Transform Patient Care through Care Redesign (Paper)
Jamie Conklin and Megan von Isenburg - Evidence-based Teaching: Finding and Applying the Best Evidence to Instruction (MLA CE Course)
Beverly Murphy, Virginia Carden, Jamie Conklin, and Deborah H. Allen - Teaching Evidence-Based Practice: Leading Nurses in Transforming Care (Poster)
AAHSL Competency-Based Medicine Task Force: Nancy Adams, Emily Brennan, Heather Collins, Iris Kovar-Gough, Elizabeth Lorbeer, Joey Nicholson, Rikke Ogawa, Neil Rambo, Ruth Riley, Judy Spak, Kelly Thormodson, and Megan von Isenburg - Mapping the Competencies : ACRL to Core EPAs, LCME and ACGME (Poster)
Improve Your Library Research Skills!
Publication Schedule & Staff
Duke University Medical Center Library & Archives News is published bimonthly.
Megan von Isenburg, Associate Dean
Beverly Murphy, Editor
            Editorial Board:
                        Keondra Bailey

Sarah Cantrell

                        Barbara Dietsch

Rebecca Williams

Subscribe to our newsletter and be notified when a new issue is published!