Our Website has Been "Refreshed"
As of Monday, June 13th, our Website has been refreshed! The features that you love and are accustomed to using are still here, along with a few new ones that we've added.
Our fresh look and feel has different colors, bigger fonts, an incorporated search widget  on every page, quick access to chat, restyled newsletter and blog, enhanced mobile features, and more. This refresh will also allow us to be more flexible in our maintenance and any future modifications.
Take a stroll through the site and let us know how you like our new look and feel. We welcome your feedback!
The Medical Garden is Blooming!
Pat Thibodeau, Associate Dean for Library Services & Archives
We often walk by plants in the garden but never know that they may have major medicinal properties.  The Medical Center Library & Archives has a lovely garden, hidden on the terrace above the Searle Center and across from the back of Duke North, that showcases traditional medicinal plants.  A smaller planter graces our main entrance, along with instructions for walking to the terrace garden.
And the plants are blooming!  Come see the softer purple leaved wood sorrel (Oxalis acetoslla), the bright yellow tansy (Tanacetum vulgare), or the scarlet bee balm (Monarda didyma), which is pictured below.
While parsley, thyme, rosemary and fennel (sorry no sage, but we do have garlic) are also medicinal plants, you may be surprised by boxwood, spiderwort, yarrow, plantain, and wild strawberry.  And there are many others you may not think of as having healing properties.  Pick up a brochure from the terrace or in front of the Library's main entrance and learn more about how some very common plants have been used to treat diseases and disorders.
If you need a quiet place to go for a break, lunch or contemplation, there are patio tables, chairs, and benches on the terrace.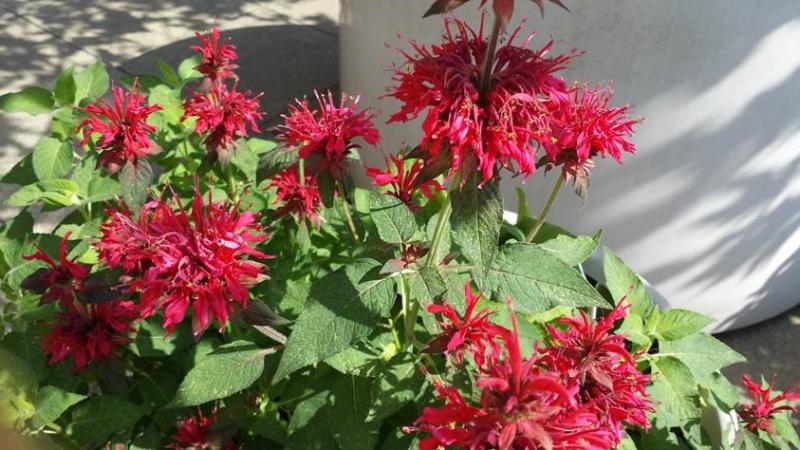 Time for Summer Reading
Jamie Conklin, Research and Education
Hot weather is here, so that means it's time for summer reading.  No matter what your reading interests are, you're covered!
If you prefer nonfiction health and science titles, be sure to stop by and browse our Engel Collection, where you'll find titles like these:
Cure: A Journey into the Science of Mind Over Body
Pandemic: Tracking Contagions, from Cholera to Ebola and Beyond
Snowball in a Blizzard: A Physician's Notes on Uncertainty in Medicine
When Breath Becomes Air
If you prefer fiction and other types of nonfiction reading, check out the collections in the Duke University Libraries and the Durham County Library. 
 
You, your friends and family (of all ages) can also join in the reading fun by taking part in the Durham County Library's Summer Reading Program.
New Exhibit Features Duke Health's Founders
Jolie Braun, Assistant Director, Medical Center Archives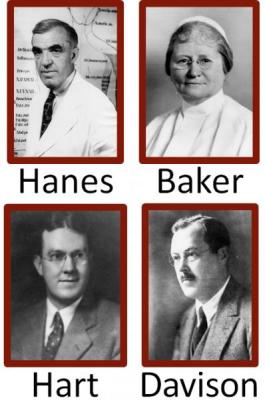 Currently on Display
Early Duke Notables
Medical Center Library & Archives - Levels 1 and 2R
June - September, 2016
We are happy to announce that our new exhibit, Early Duke Notables, is now on display. Featuring artifacts, photographs, and documents from the Medical Center Archives collections, the exhibit highlights some of the key individuals who helped found Duke Health and their contributions.
Items on display include original hospital floorplans with Dr. Wilburt C. Davison's notes, a 1930's nursing cap from the first School of Nursing Dean Bessie Baker, a patent for one of Dr. J. Deryl Hart's inventions, and a letter from Dr. Frederic M. Hanes about establishing the Duke Gardens.
To learn more about Duke Health history, visit the Medical Center Archives Website.
Featured New Books
Barbara Dietsch, Acquisitions & Cataloging Manager, Collection Services
Here are a few selected books that have been recently added to our collection. Reviews are excerpted from Amazon.com.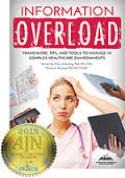 Information Overload: Framework, Tips, and Tools to Manage in Complex Healthcare Environments
Mary Sitterding and Marion E. Broome
Written by Mary Sitterding and Marion E. Broome (Dean and Vice Chancellor for Nursing Affairs at Duke University), this resource provides a framework to better understand information overload and the various factors and contexts that influence its effect on care providers, patients and families. It includes several case studies designed to help you apply the framework, as well as tips and tools to reference as you embrace the opportunity to change how you handle overload.
Ebola Virus Disease: From Origin to Outbreak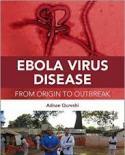 Adnan Qureshi
This book covers Ebola virus disease in its entirety, from its origins through major outbreaks in the past, to the present day outbreak. With a growing awareness of the devastating effects of this viral disease and an influx of topical research, this resource provides information the global community of researchers, clinicians, and students need to better inform their research and study of Ebola virus disease.

Modelling in Public Health Research: How Mathematical Techniques Keep Us Healthy
Erika Mansnerus
This book analyses the development and use of mathematical models in public health research and policy. By introducing a life cycle metaphor, the author provides a unique perspective on how mathematical modelling techniques have increased our understanding of the governance of infectious risks in society.

Quality of Life: The Assessment, Analysis, and Reporting of Patient-Reported Outcomes
Peter M. Fayers and David Machin
The assessment of patient reported outcomes and health-related quality of life continue to be rapidly evolving areas of research. This new edition reflects the development within the field, from an emerging subject to one that is an essential part of the assessment of clinical trials and other clinical studies.
Nurse Burnout: Combating Stress in Nursing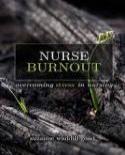 Suzanne Waddill-Goad
Nurse Burnout: Overcoming Stress in Nursing explores the stress-fatigue-burnout connection and the risks involved, and defines the health concerns and practice considerations for how to move the profession forward. By providing the tools needed to set boundaries and combat compassion fatigue, author Suzanne Waddill-Goad offers nurses a renewed energy to be at their personal and professional best.
Practice of Pediatric Orthopaedics


Mohammad Diab and Lynn T. Staheli
This third edition focuses on the essential concepts, conditions, and treatments in this subspecialty. It provides the practical knowledge needed by residents and general orthopedic surgeons as well as other healthcare practitioners who treat children with musculoskeletal problems.
Suggestions for purchases? Complete our online Recommend a Purchase form or contact Emma Cryer Heet.  For a complete list of titles added to our print book collections within the last 3 months, check out the Library's newest print book additions or subscribe to our "New Books" feed.
Quick Guide for E-Books
Jamie Conklin, Research and Education
Can't figure out how to download a chapter from ClinicalKey? Wondering why you can't view a particular e-book? Finding answers to your e-book questions just got easier with our new Finding and Using E-Books Guide.
In this comprehensive guide you will find:
A Quick Comparison Chart that lists the downloadable content and available formats for each collection, as well as options for a mobile app or to export to a reference manager
Tips and examples for citing e-books in APA and AMA format
Information and screenshots that indicate viewing, downloading, and other functionalities for each collection
You can access the Finding and Using E-Books Guide from our E-Books page or from our Subject Guides & Tool Sets.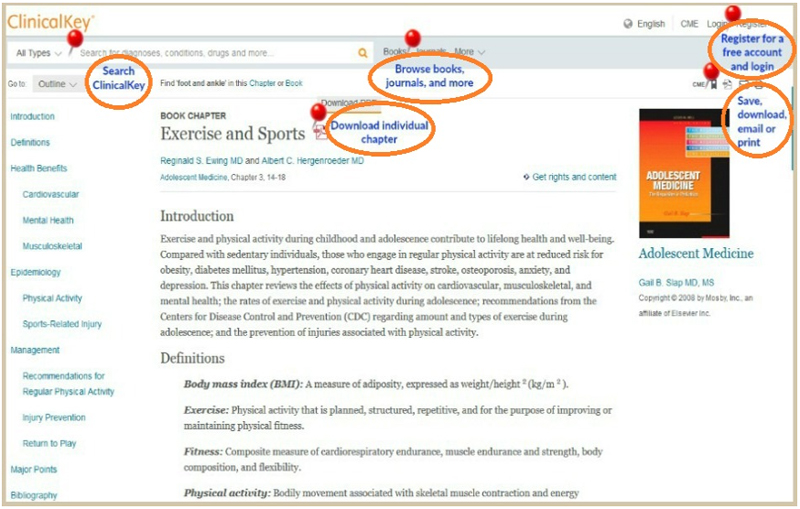 Staff News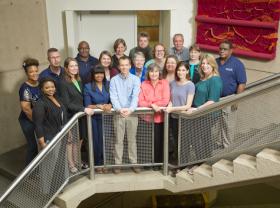 Medical Center Library & Archives staff presented the following initiatives during the Annual Meeting of the Medical Library Association in Toronto, Canada, May 13-18, 2016.
Virginia M. Carden, Susan H. Keesee, and Patricia L. Thibodeau - The Metric Mosaic: Evaluation of Research Impact (Poster)
Emily Mazure - Library and Institutional Animal Care and Use Committee Partnerships: Successful Collaborations to Further Animal Welfare (Paper)
Emily Mazure, Brandi Tuttle, Megan G. Van Noord, and Megan von Isenburg - Searching for Evidence: An Analysis of Medical Student Examination Data (Poster)
Patricia L. Thibodeau, Emily Mazure, Virginia M. Carden, Emma Cryer Heet, Beverly Murphy, and Megan G. Van Noord - Piecing Together Public Access Compliance Issues: Analysis of One Institution's Challenges (Poster)
Patricia L. Thibodeau, Megan G. Van Noord, Virginia M. Carden, Emma Cryer Heet, and Beverly Murphy - Medical Student Publications: A Forgotten Piece of the Scholarly Communications Mosaic  (Paper)
Megan von Isenburg - Writing Together: An Interprofessional Boot Camp to Support Scholarly Writing (Lightning Talk) 

Megan von Isenburg - Designing Cross-Program Curricular Support: The Library Supports Evidence-Based Medicine Across Graduate Medical Education (Poster)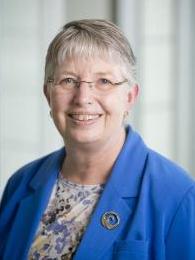 Thibodeau Awarded 2016 Duke Meritorious Service Award
Patricia L. Thibodeau,​ Associate Dean for Library Services and Archives, was one of five employees awarded the Duke Meritorious Service Award in the Executive Leadership category. The Meritorious Award is one of Duke's highest employee honors and is given to staff and faculty for outstanding job performance and distinctive contributions within the past calendar year.
During the awards luncheon at the Washington Duke Inn & Golf Club, Duke President Richard H. Brodhead presented the Presidential Award recipients with a Presidential Medallion and recognized the twenty-three Meritorious Award recipients.
"No one won this award because they took an existing job description and did the job well," Brodhead said. "Everyone who won these awards did it because they brought a quality of intelligence and imagination. We need people to figure out what's an even better way to get that job done, what's an even better way to design that process. Everyone who is up here exemplified that trait."
Improve Your Library Research Skills!
Publication Schedule & Staff
Duke University Medical Center Library & Archives News is published bimonthly.
Pat Thibodeau, Associate Dean
Beverly Murphy, Editor
Editorial Board:
           Jolie Braun
Jamie Conklin

        Barbara Dietsch
Megan von Isenburg
Subscribe to our newsletter and be notified when a new issue is published!