Scholars@Duke: Collaborative Tool to Promote Your Work
Pat Thibodeau, Associate Dean for Library Services & Archives
Scholars@Duke is a new, searchable research network and faculty directory designed to replace the aging Faculty Research Database (FReD) system. It is publicly available and designed to bring together information about the research and teaching activities of Duke faculty members.  The first phase was introduced in May and features faculty in the School of Medicine.
This tool will allow you to:
Identify Duke colleagues with similar interests
Find potential collaborators on research or teaching projects
Make your work visible to the world as well as to the Duke community
Duke needs your help in making this tool valuable to you and your colleagues!
Need help using the system?
Other benefits of Scholars@Duke and Elements
See a "visualization" of your network of Co-Authors or Co-Investigators on your profile page
View a brief overview of your publication history over the past 10 years as well as total publications
Find other metrics about your publications within Elements
Make your publications freely available to others by uploading them (according to your agreement with the publisher)
EXPLORE: Guideline Central for iOS and Android
Leila Ledbetter, Research & Education
Guideline Central
iOS and Android app providing guidelines!
This free iOS and Android app provides access to 2,600+ guideline summaries from many well-known medical associations.
The guidelines are in a concise, easy to read format for practicing clinicians and are based on the Guidelines PocketCard. They are indexed by organization, profession, specialty, and category.
Features
Official recommendations from respected medical associations
Key points, treatment, management, and prevention
Easy navigation to critical information
Illustrated algorithms, charts, and medical tables
Comprehensive drug information
Full text search
Instant updates
Online & offline functionality
Save favorite guidelines
The app provides over 60 guidelines for free, but premium guidelines require a subscription.  Subscriptions range from $2.50 to $11.00 with most averaging around $4.00.
An alternative to this app is the National Guidelines Clearinghouse (NGC) Website.  The NGC provides all of its guidelines for free and has some great features, such as the ability to compare guidelines, expert commentaries, and guideline syntheses.  However, the NGC does not have a mobile app and can be a little difficult to read on a smartphone, though it does display well on a tablet.
For more information and to read the reviews about the Guidelines Central app, see Guidelines on iTunes and Guidelines at Google Play.
The Library and the NIH Public Access Policy: A Good Fit
Pat Thibodeau, Associate Dean for Library Services & Archives
The Medical Center Library & Archives has been helping faculty become compliant with the NIH Public Access Policy, but many people wonder why we got involved in this and why we chose to be involved.
Our earliest days with the Policy were around 2005 and 2006 when NIH first proposed the idea of collecting manuscripts resulting from NIH funding.  As librarians, we watched the drafts of the Policy and offered comments, understanding the importance of providing better access, but also realizing the compliance issues for Duke authors.
By 2008, the Library was fully versed in the final Policy, which became mandatory.  Training was offered across the Medical Center campus and handouts and a Web guides were created to help faculty understand the Policy and begin submitting manuscripts. After being involved in the training, we knew we had the perfect skill sets and knowledge-base to help Duke faculty become fully compliant.
When NIH held a Webcast in early February 2013 about the new requirements and stricter compliance measures, our librarians quickly signed up to find out what was changing.  We studied the new user guides and tutorials and learned more about the newly implemented compliance reporting system.  In a meeting with the Duke Office of Clinical Research and Office of Research Administration, it became clear we were poised to take the lead in assisting faculty, and Public Access compliance became another domain.
Why is this a good fit?  It builds off many of our existing skills and knowledge:
Establishing connections with faculty and other authors through other services and now NIH
Working with research and support staff who are supporting Duke faculty
Training people in how to use systems like My NCBI and the NIHMS submission system
Creating resources to assist people on the Web and with handouts
Understanding the publishing process and publishers' policies and concerns
Knowing how to determine when something may be exempt from the policy, based on acceptance date or publication type
Searching and using PubMed and PubMed Central in tracking down issues
Building and using spreadsheet reports to track and communicate about compliance problems
The NIH compliance project has allowed our staff not only to leverage our unique skills and knowledge but also reach out and build even stronger relationships with our faculty, authors, and research community.  The perfect storm for us!
NIH Public Access Compliance Tips
Pat Thibodeau, Associate Dean for Library Services & Archives
Here are some tips to help you become and stay compliant with the NIH Public Access Policy.
If you are the PI of the grant but not the author on a paper
NIH holds the PI who receives the funding responsible for all compliance. Therefore, you must ensure all peer-reviewed articles resulting from your NIH grant are compliant, even if you are NOT an author.
Take a look at the article. The researcher may be using data, specimens or equipment from your grant and acknowledging that.
Work with other Co-PIs on the grant who may know more about the article.
If you are

not

the PI of the grant, contact NIH and let them know the information is incorrect.
When submitting articles to NIHMS, include the correct information about your manuscript.
The best practice to ensure that you have accurate information is to search for the citation in PubMed or in " My Bibliography" if it is already there.
Make sure you put in the correct title and journal.
If you are submitting a manuscript that has not been published, make sure your title and journal information is accurate.
Do not ignore emails from NIHMS! There are often two approvals that are needed!
NIHMS will send emails asking you to approve your manuscript when:
Someone deposits the manuscript for you and you are designated to complete the approvals
A publisher deposits their version of the manuscript for you (Method D Submission)
Web version of the manuscript is ready for final approval
Log into the NIH Manuscript Submission System on a regular basis and see what might be waiting for your approval.
Be patient!
It is taking about 6 weeks or longer right now from the time a manuscript is submitted until you receive an email asking for the final approval.
Check "My Bibliography" in your My NCBI account to see if articles are compliant (green icon).


All articles covered by the Policy must be compliant within 3 months of the publication date! This became effective in 2010.  What about the 12-month embargo?
12-months refers to how long the manuscript can be held in PMC before it becomes visible and accessible to the public.
The journal/publisher determines the embargo period; NIH sets the compliance.
Citation not covered by the Policy is still showing RED (non-compliant) in My Bibliography
Even when articles are NOT covered by the Policy (for the reasons below), you will still need to tell NIH that by editing the status in "My Bibliography."  Articles are exempt if:
Accepted for publication before April 7, 2008
Research is not funded by NIH
Article is NOT a peer-reviewed research article - Reviews of the literature, invited papers, letters, editorials, commentaries, book chapters, and conference proceedings are all exempt.
Annual reviews and reviews of the literature
These usually are NOT considered peer-reviewed research articles since they do not talk about the work in specific grants. These types of articles are NOT covered by the NIH Policy, but you do need to let NIH know this by editing their status in "My Bibliography."
Can't find manuscript files?
This can be a major problem for handling old articles but also a potential problem in the future.
Submit your manuscript files as soon as the article is accepted for publication.

You will ensure that you are compliant.
You will not have to depend on the publisher to submit within 3 months of publication.
If the publisher submits a manuscript later, it will always replace your version.

For older articles, contact the journal publisher and see if they have a version they can send you.
Establish a central place on your computer or server where you put all of your manuscript files, and keep those files until you know your article is compliant in "My Bibliography."
Featured New Books
Karen Grigg, Collection Development Services
Here are some of the new book titles that have been recently added to our collection, as reviewed on Amazon.com.

For more than three decades, Pulmonary Physiology has provided medical students and residents with a solid background in the areas of pulmonary physiology, which is essential for a thorough understanding of clinical medicine. This 8th edition teaches how and why the human respiratory system works - in a style and presentation that makes it easy to absorb and integrate with knowledge of other body systems.
Morgan and Mikhail's Clinical Anesthesiology
Current, concise, and engagingly written, this trusted classic is a true essential for all anesthesia students and practitioners. It delivers comprehensive coverage of the field's must-know basic science and clinical topics in a clear, easy-to-understand presentation.  Extensively updated to reflect the latest research and developments, this text is indispensable for coursework, exam review, and as a clinical refresher.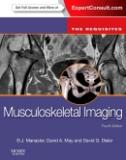 Musculoskeletal Imaging: The Requisites
Musculoskeletal Imaging: The Requisites delivers the conceptual, factual, and interpretive information needed for effective clinical practice in musculoskeletal imaging, as well as for certification and recertification review. Master core knowledge the easy and affordable way with clear, concise text enhanced by at-a-glance illustrations, boxes, and tables - all completely rewritten to bring you up to date.
This best-selling text offers a thorough overview of the expanding field of public health for students new to its concepts and factors. Written in engaging, nontechnical language, it explains the multi-disciplinary strategies and methods used for measuring, assessing, and promoting public health. Packed with illustrative real-world examples, this updated edition provides discussions of the current technical issues and practical obstacles facing public health practitioners and policymakers.
Suggestions for purchases? Complete our online Recommend a Purchase form or contact Karen Grigg.  For a complete list of titles added to our book and ebook collections within the last 3 months, check out the Library's newest book additions or subscribe to our "New Books" feed.
Google Reader Alternatives
Brandi Tuttle, Research & Education
In case you haven't heard, a few months ago Google announced it would shut down Reader on July 1st. If you currently use Google Reader to aggregate your favorite news and Web sources, or if you're  interested in learning about tools to help you stay current in your field, read on for alternatives to Google Reader.  And in case you're not familiar with using RSS as a way to read all your desired content in one place (by using one of the alternatives listed below), see this short video that explains the utility of RSS and RSS readers.
Stay tuned (or Ask a Librarian!) as Google Reader ends. Invariably a new set of options will arise to fill the RSS reader market.  Keeping up with the literature or news shouldn't be another full time job. We are always happy to help you figure out what may best suit your individual needs!
Source: Google Reader Alternative

DUMC History Retrospective: Frank Beresford
War Correspondent in the Studio with the Paintbrush: Frank Beresford and the 65th General Hospital

Matt Shangler, Assistant Archivist, Medical Center Archives
A good mystery novel, at its core, consists of interesting characters, a compelling plot, and puzzle-solving.  In these respects, the job of an archivist mirrors that of a detective, as the archivist must reconstruct the pasts of people or objects from fragments of information.  While such mysteries come in a variety of forms, the most common is determining the history, or provenance, of an item or collection.  
Recently a series of paintings in the Medical Center Library's Artwork Collection posed such a challenge.  The paintings, done in 1944 by Frank Beresford, depict scenes of the U.S. Army 65th General Hospital Unit at work during World War II in the Eastern Theater of Operations (E.T.O.).  Absent from the Library's inventory of these works, however, were details about when and how they came to Duke.
A brief Internet search for Frank Beresford confirmed that he was a British painter who was active during World War II.  Before the war, he was best known for his portraits of British royalty.  During WWII, he was commissioned to paint for both the U.S. and British forces.  
The 65th began as a reserve medical unit formed at Duke University by the School of Medicine Dean Wilburt Davison in 1940 to serve during World War II.  The original unit was comprised of Duke doctors, nurses, and graduate students.  When the unit was placed on active duty in July, 1942, their numbers grew as more nurses and enlisted men joined.  Overseas they became one of the best army hospitals in the E.T.O., known for their high success rate and innovative practices.  In all, the unit treated more than 17,250 patients during the war.
The Archives houses the 65th General Hospital Collection, which consists of personal papers, records, and memorabilia of the unit.  Also in these records are two folders containing correspondence between Frank Beresford and Dean Wilburt Davison.  In July, 1945, Beresford sent several prints of his work, including the series of the 65th, to Davison along with a letter expressing his gratitude for the excellent medical care he received from the doctors and nurses of the 65th while in the E.T.O.  He wrote, "Last year I was taken ill and by good fortune the Doctor sent me to the 65th General U.S. Army Hospital where I received every care and attention…I have a very high regard for [Major Haltom] and all the other brilliant Surgeons, Doctors and Nurses from 'Duke's.'"
Further inspection of the letters reveals that Beresford was a U.S. war correspondent as well as a painter, and also sent more artwork to Davison than just the series he did of the 65th.  Davison and Beresford corresponded over a period of almost 15 years.  In a letter from 1950, Davison offered to buy one of the original paintings in the series.  It was not until 1959, however, that the Medical Center was able to buy the whole series from Beresford.  In addition to the original paintings, Beresford sent Davison the original sketches.  These sketches became part of the 65th General Hospital Unit Collection.
Researching these paintings reveals not only the rich history they have but the importance of record keeping to institutional memory.  Fifty years ago, the origin of how these paintings came to Duke would not have been a mystery.  Yet over time the details and knowledge of such events fade from memory.  Until now, none of the Medical Center Library & Archives staff knew any more than the artist, title, and date for the paintings.  Without the surviving correspondence, the provenance of these paintings would have remained a mystery.
To learn more about the Archives, please visit the Medical Center Archives Website or email dumc.archives@mc.duke.edu.
New Archives Guide
Jolie Braun
Assistant Director and Archives Librarian for Research, Outreach & Education
The Duke University Medical Center Archives collects, preserves, and provides access to materials documenting the history of the DUMC community, from the 1930s to the present.  The Archives has created new subject guide to help patrons learn more about its holdings.
The guide provides an introduction to the Archives' collections as well as information about how to find items and begin your research. Also included are recommendations for beginning researchers interested in DUMC's founding and evolution, suggested books about DUMC history, relevant digital collections, and other helpful resources.
Have You Tried BioMedSearcher Yet?
Please Note: Effective January 1, 2016, BioMedSearcher has been replaced with SmartSearch, our new metasearch engine.
Karen Grigg, Collection Development Services
BioMedSearcher
Searches across databases and resources!
The Medical Center Library & Archives is testing BioMedSearcher, a new tool that searches across many different biomedical sciences databases and resources and returns results on one search page! You can locate BioMedSearcher by using the "Quicklink" on Website main page or by going to http://biomedsearcher.deepwebaccess.com/biomedsearcher/.
Please try this new approach to searching and give us your feedback on how useful it is. 
Basic Features
Searches across many different biomedical sciences resources
Returns results in one search page
Presents results according to relevancy ranking
Allows users to limit to more specific topics or resources
Includes major biomedical databases such as PubMed, Embase, and Web of Science
Includes specialized databases such as CINAHL, Biosis, and Engineering Village
Searches the NCBI Entrez collection including Gene and Genome
Advanced Features
Search by categories of resources – Basic Sciences, Medicine, and Nursing
Choose one or several categories
Select one or several resources to search
Choose the fields, years, etc. to be searched
After you have used BioMedSearcher, please take a moment to fill out our survey and give us feedback on how this new search tool meets your research needs.  In the top left corner of the search page, you will see the graphic (on the left) asking for your feedback. Clicking on it will take you directly to the survey. 
Lexicomp Mobile
This mobile app provides a gateway to drug information, lab and diagnostic procedures, diseases and conditions, patient education and more.  To get access, click on the "Mobile App Access" link (bottom right-hand side under More special alerts) from Lexicomp Online (requires Duke VPN). You will then be provided with the subscription code and installation instructions. The app works with iPhone, iPad, Android and Blackberry.
Henkel Exhibit Coming in July
Jolie Braun
Assistant Director and Archives Librarian for Research, Outreach & Education
This summer, the Medical Center Library & Archives will host a new exhibit, "The Henkel Physicians: A Family's Life in Letters."  Produced by the National Library of Medicine, this exhibit will feature the lives and work of the Henkels, a family of physicians who lived in the Shenandoah Valley during the 19th century. It will be on display from July 15 - August 24 on Level 3 of the Medical Center Library & Archives.

The Library is also collaborating with the David M. Rubenstein Rare Book & Manuscript Library to curate a display that will complement the exhibit. Items will include documents from the Henkel family papers, books published by the Henkel Press, and surgical instruments from the mid-19th century.  This display will be available from July 15 - October 31 on Level 1 of the Medical Center Library & Archives.

To learn more about the Henkel family and 19th century medicine, visit NLM's digital companion to the exhibit.




 

 

 

 

 

 

Casper C. Henkel
The Henkel Physicians Exhibit - Life, Family, and Times: VIII. 1885-1907
Visit Our Medical Garden! One of Duke's Best Kept Secrets!
Rick Peterson, Deputy Director
The Medical Garden is located on the Library's terrace, on the North side of the Seeley G. Mudd building, facing Duke Hospital. There is also a small selection of plants at the Library's main plaza entrance. 
Use the quiet terrace as a place for lunch or relaxation and see what's blooming!

Plants currently in bloom include:  Blue Iris, Jack-in-the-Pulpit, Spiderwort, Sweet William, Valeria, Wood Sorrel, and Yarrow.

Why a Garden?                                                      
Herbal treatments are a long tradition in medicine for the treatment of diseases and conditions.  The garden was created so that faculty, students and staff could explore the common herbs and plants used to treat illnesses over the years.  The plants in the garden are identified by labels.  The booklet "The Medical Garden" is freely available and provides information about many plants and their common medicinal uses.  Copies are available in the Library or can be requested by the Duke community at 919.660.1150 or patricia.thibodeau@duke.edu.  

Directions to the Garden

From Duke Hospital and Clinics
Take the Mudd elevator to Level 0 (Searle Center)
Turn left when exiting the elevator
Walk straight to the end of hall, past the Commons restaurant
Exit the building and turn left
Walk across the lower terrace and take the external spiral stairs to the upper terrace where the Garden and terrace seating are available
Alternate Routes from the Medical Center
Walk across the plaza and around the Trent Semans Center to the Searle Center entrance on the ground level. Walk to the left of the entrance and follow the signs on the spiral external stairwell
     OR
Take the fire stairwells at the far end of the Mudd building balconies (left or right) and walk down several flights of stairs. Exit to Searle Center terrace and follow signs on the spiral external stairwell.
From Duke's Main Campus Research Drive Area
Walk to Research Drive and cross the sidewalk from Levine Sciences building to Bryan Research building
Take the sidewalk that runs along the Bryan Research building towards Duke Hospital
The Mudd building is at the end of the sidewalk (Trent Semans Center is to the right)
Walk to the left of the Searle Center canopy to the outdoor patio area
Use the external spiral stairs on the right to reach the Medical Garden terrace
Connie Schardt Retires
Megan von Isenburg, Associate Director, Research & Education
Connie Schardt, Associate Director of Research and Education and unofficial EBM Queen, is retiring on June 30th. Connie first joined Duke Medical Center Library in 1997 as Education Coordinator. In this role, she taught classes on library resources and searching the literature to students, faculty and staff. At one drop-in class on Ovid MEDLINE, Connie met Sheri Keitz, M.D., Ph.D., who was there to learn how to teach searching in her own newly developed Evidence-Based Medicine (EBM) course for medicine residents. Connie offered to help teach the residents and thus began Connie's and the Library's involvement with EBM.

Connie's activities have furthered the practice of Evidence-Based Medicine at Duke in both graduate and undergraduate medical education. In 1999, she initiated the Library's involvement in Internal Medicine's morning report, which was later extended to Pediatrics, Psychiatry, and other residency programs. For her work, she was presented with the Department of Internal Medicine's Outstanding Service Award in 2003. In 2002, she and Dr. Keitz helped launch Duke's Teaching and Leading EBM: A Workshop for Educators and Champions of Evidence Based Medicine, a highly regarded 4.5 day continuing education workshop that draws residents and clinical faculty from around the country. With Jane Gagliardi, M.D., she created and co-directed a credit-bearing EBM course for 3rd year medical students.

Connie has also been active in the profession of medical librarianship, authoring over 20 articles and book chapters and working to further the education of her library colleagues. In 1999, she helped develop "EBM and the Medical Librarian," an online course that offers graduate school credit for University of North Carolina at Chapel Hill library school students and CE credit for practicing librarians. The course has been offered twice a year for the last 11 years.   In 2007, she co-created a 3-day workshop for librarians called "Supporting Clinical Care: An Institute in Evidence-Based Practice for Medical Librarians" and helped bring a similar workshop to Australia in 2010. Connie was presented with the Medical Library Association's Lucretia McClure Award for Excellence in Education in 2006.  She served as President of the Medical Library Association (MLA) from 2009-2010, and was awarded the Presidential Award in 2012 for her sustained contributions to the profession as an educator, presenter, and champion of EBM.  Talk with virtually any librarian in health sciences and they will be familiar with Connie's work, many having taken one of her numerous in-person CE courses or her online class.

After retirement, Connie plans to throw away her alarm clock, and restore her vintage Vespa scooter and "canned ham" trailer.  She will continue to teach CE courses for the Medical Library Association and the library school at UNC.  In the fall, she will travel to Sydney Australia to participate in the 3rd annual Australian EBP Librarian's Institute.

Staff News
Connie Schardt, Associate Director for Research & Education, was instructor for the course, "Introduction to EBM: Study Design and Critical Appraisal" for the Canadian Health Libraries Association/Association des bibliotheques de la santé du Canada on May 22nd in Saskatoon, Saskatchewan, Canada.
Medical Center Library & Archives staff presented the following initiatives during the Annual Meeting of the Medical Library Association in Boston, MA, May 5-7, 2013.
Virginia Carden, Emma Cryer, Adrianne Leonardelli, and Emily Mazure - From Local to Global: The Speed of Open Access (poster)
Karen Grigg, Elizabeth Berney,  Emma Cryer, Barbara Dietsch,  Adrianne Leonardelli, Richard Peterson, and Patricia Thibodeau - The Effect of E-book Availability on the Usage of Print Monograph Titles (poster)
Leila Ledbetter, Adrianne Leonardelli, Emily Mazure, Connie Schardt, Brandi Tuttle, and Megan von Isenburg - Team Based Learning - Creating a Better Learning Experience for PubMed Instruction (poster)
Adrianne Leonardelli, Brandi Tuttle, Leila Ledbetter, Elizabeth Berney, Barbara Dietsch, and Karen Grigg - Comparing Curriculum-Based Textbooks with Library Holdings (poster)
Adrianne Leonardelli, Connie Schardt, and Megan von Isenburg - Systematically Supporting Research: Standardizing our Systematic Review Search Service - (poster)
Emily Mazure and Brandi Tuttle - Hosting a Seminar Series to Engage the Biomedical Research Community (poster)
Emily Mazure, Megan von Isenburg, Connie Schardt, and Jane Gagliardi - EBM in CPX: EBM as a Standardized Patient (poster)
Emily Mazure, Pat Thibodeau, Leila Ledbetter, Brandi Tuttle, Karen Grigg, and Megan von Isenburg - Assessing the Information Needs of Early Career Biomedical Researchers (poster)
Emily Mazure and Kristine Alpi (Veterinary Medicine Library, NCSU) - Librarian Readiness for Research Partnerships (paper)
Richard Peterson, Megan von Isenburg, Barbara Dietsch, and Dawne Lucas - Going Green: One Library's Journey Towards Sustainability (poster)
Patricia Thibodeau, Richard Peterson, and Virginia Carden - Integrating the Library and New Medical Learning Center (poster)
Brandi Tuttle and Dean Hendrix (University of Buffalo) - Altmetrics: Determining the Full Impact of Scholarship (paper)
Connie Schardt instructed the course, Introduction to EBM: Study Design and Critical Appraisal (class)
Improve Your Library Research Skills!
Publication Schedule & Staff
Duke University Medical Center Library & Archives News is published bimonthly.
Pat Thibodeau, Associate Dean
Beverly Murphy, Editor
Editorial Board:
Barbara Dietsch
Matt Shangler
Adrianne Leonardelli
Megan von Isenburg
Subscribe to our newsletter and be notified when a new issue is published!