Labor Day Holiday Hours
The Library will be CLOSED to the public on Monday, September 2nd. 24-hour card access will be available during this time to those with Duke Health Badges Only. Regular hours will resume on Tuesday, September 3rd.
Welcome to a New Academic Year at Duke Health!
Megan von Isenburg, Associate Dean for Library Services & Archives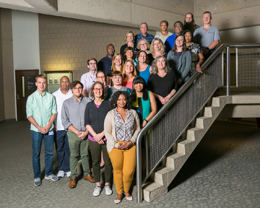 We are thrilled to welcome new students, trainees, faculty and staff! Whether you are new to Duke or are already part of the Duke community, we invite you to explore our resources, services, and spaces.
Our mission is to provide biomedical information for inquiry, discovery, and innovation. Below you will find quick summaries and examples of our offerings. Please follow the links below, explore our Website, or reach out to our staff at medical-librarian@duke.edu to learn more. We are here for you!
High Quality Resources for Teaching, Research, and Patient Care
Our core collection includes over 14,000 electronic biomedical journals, over 100 biomedical databases, and thousands of electronic books. We also offer print books, including those in our Engel collection, which include popular titles on science and medicine in society. In addition, our Archives maintain the administrative and institutional records of Duke Health's history.
Responsive Services from Experts
Our Library staff is our greatest resource. Research librarians teach classes and consult on topics related to evidence-based practice, database searching, systematic reviews, citation management, where to publish, and how to visualize and demonstrate the research impact of journal articles. In addition, our staff can help you get materials from other libraries, reserve materials for classes , and reserve rooms in our facility. Our Archives staff can identify Duke Health historical materials for research, marketing, administrative, and classroom use.
Flexible and Welcoming Spaces
Located on Levels 1, 2, and 3 of the Mudd Building, the Library offers individual and group study areas, reservable study rooms , computers and PIN stations, data analysis software, printing, and scanning. Staff are available Monday – Friday from 8 am to 6 pm and the facility is open 24 hours a day  to individuals with Duke Health ID badges.
We are your library! Please reach out to me at megan.vonisenburg@duke.edu with your questions, comments, and suggestions on how the Library & Archives can help you be successful!
Your Library Liaisons
What are Library Liaisons?
In order to better serve Duke University and the Health System, librarians at the Medical Center Library & Archives have been assigned to work with specific departments or groups.
What can Library Liaisons do?
 • Guest lecture in your class or journal club
 • Integrate evidence-based practice and information literacy into your course or curriculum
 • Collaborate on systematic reviews of the literature and grant preparation
 • Consult on literature search strategies and resource selection
Who is my Library Liaison?
Reservable Spaces in the Library
The Medical Center Library & Archives offers group study spaces for reservation by Duke-affiliated faculty, staff, and students.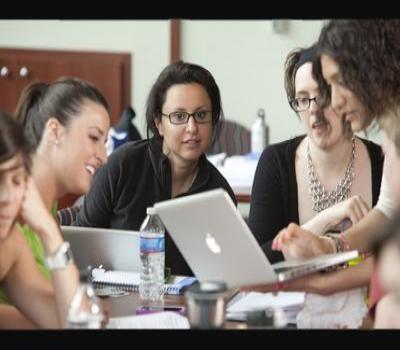 Group study rooms are available for booking on Levels 1 and 3 of the Library.  All the rooms are equipped with large monitors and whiteboards and seat between 4 and 8 people. 
Level 1: Rooms 102A and 102B
Level 3: Rooms 315, 316, 319 & 320
Reservation Policy: Group study rooms may be reserved by faculty, staff, and students for 2 hours per day, per individual. Rooms may be scheduled for up to 1 week in advance (including the day of the reservation). Availability is based on booking with preference given to those with reservations. After a 15-minute grace period for arrival, the space becomes available to others. We reserve the right to move any unattended personal items to lost and found, which is located at the Library's Service Desk on Level 2R.
| | |
| --- | --- |
| The Library's Computer Classroom (104D, Level 1) is available for reservation for those who wish to conduct a class and/or hands on training. | The Library's Conference Room (212C, Level 2R) offers seating for up to 28 people and can be reserved by calling Library Administration at 919.660.1150. |
| | |
FAQ: Getting Started at the Medical Center Library & Archives

1. How do I find out information about the Library?
If you want to know about us, check the About section of our site for hours, staff, directions, room booking, how to contact us, and more.
2. I need an electronic copy an article in the Journal of the American Medical Association. Where is that located on the Website?
Our e-journals page contains a searchable list of full-text biomedical electronic journals.
3. How do I get access to PubMed and other databases?
PubMed is accessible from the "Quicklinks" option on the main page. Connect to the Databases page for a full list of databases, descriptions, and any access restrictions. Below are a few examples of databases you have access to.
MEDLINE (via PubMed or Ovid): references to biomedical and nursing journals
AccessMedicine and MedOne Education: electronic editions of textbooks and other tools and resources
CINAHL: references to articles in nursing and allied health
ClinicalKey: medical and surgical resources
Cochrane Library: evidence-based healthcare databases
Healthwise Patient Education: health education materials in English and Spanish
Johns Hopkins ABX (Antibiotic) Guide: infectious disease resource
Lexicomp and Micromedex: drug information
PsycINFO: references to psychology and psychiatry articles and books 
UpToDate and DynaMed Plus: evidence-based point of care resources
Web of Science: cited references to journal articles
4. Can I access resources from off-campus?
Yes, most of our resources are accessible by signing in with your Duke NetID and password so you do not need to be on the VPN or Virtual PIN. For those which are not, remote access is available to Duke employees through http://portal.duke.edu/, the Duke University Web-based VPN.  Visit our Web page for more information.
5. Are staff available for training? Can I request help with my research?
We're here to help you improve your productivity, partner with you on your research project, guest lecture in your class, or help you online. We teach literature searching and information management to individuals and groups. Training can be requested online. We also provide guides for many of our most frequently used resources.
6. Is there a subject guide or tool set just for clinicians?
Yes, selected tools and various topic guides offer quick access to the Library's electronic resources for clinicians, nurses, students, and other groups in the Duke community. The Clinical Tools Searcher interface allows you search across several evidence-based resources simultaneously.
7. I'm new to Duke and need to check what I have access to via the Libary.
Check here to find out which services are available to you as a Duke employee, patient, or special group within the Triangle area.
8. How do I contact a Librarian for reference and research assistance?
Get help from a librarian via Instant Messaging, text by cell phone, email, phone, or in person. In-depth consultations and search services available. Use our online request form or contact the Library Service Desk at 919.660.1100 to set up an appointment.
9. Are there computers in the Library that I have access to?
The Library provides computers and other equipment to support your research, educational and Duke-related work activities. Check here for Information about computers, PIN workstations, scanners and photocopiers, ePrint,  and large screen monitors.
10. How do I get an article that the Library does not own?
If you need to request articles or books or items not available at Duke, the Document Delivery/Interlibrary Loan service can help you.
11. I'm working on a project about the history of Duke Medicine and need some help. Who should I contact?
Medical Center Archives, located at 1408-A Christian Avenue, Durham, NC, has a number of online resources about Duke Health's history, as well as images, exhibits, and ways to contact the staff for more information.
12. How do I keep up with what's going on in the Library?
Stay current on Library events, classes, new resources, and more, via our blog (RSS feed available).

DUMC Archives Resource Round-Up
Rebecca Williams, Archives Librarian for Research, Outreach, and Education
Duke University Medical Center (DUMC) Archives is committed to preserving, documenting, and making available for research the permanent records of Duke Health. While we always welcome visitors to our physical location, the Archives has a variety of online resources to help users learn about the collections and the Medical Center's history.
MEDSpace – If you're looking for historic images, our digital repository, MEDSpace, is an excellent place to start. MEDSpace contains nearly 700 photographs documenting the history of Duke Medicine. You can also find early publications, medical illustrations and artwork, and medical artifacts.
Digitized Intercom – The Intercom, Duke Medicine's primary news publication from 1953 to 1986, featured information about campus events and construction, faculty and staff news, and articles on medical research and innovations at Duke. The first 25 years of this publication have been digitized, making more than 500 issues available online.
DUMC Archives Guide – Our subject guide provides a brief overview of the Archives, including information about our collections, how to find items, and suggested resources. We recommend it for anyone who is new to Medical Center Archives as an introduction to what we have and how we can help with your research or project.
DUMC Archives African Americans at Duke Medicine Guide – This guide aims to introduce researchers to materials documenting the history of African American faculty, students, and staff at Duke Medicine. Included are recommended oral histories, archival collections, photograph and AV items, publications, selected key dates and key figures, and links to suggested digital resources.
Digital Exhibits – The Archives has several digital exhibits about key figures and events in the history of the Medical Center. Some of the topics include the Duke Poison Control Center, Dr. Wilburt C. Davison's correspondence with Sir William Osler, and women in medicine at Duke.
DUMC Archives Blog and Instagram – Updated regularly, our blog and Instagram are the places to go for Archives news, to see materials from our collections, and discover stories about the Medical Center's history.

Finally, the Duke University Medical Center Archives Website compiles many of our resources into one place for access and viewing. Check it out and let us know what you think.
Easy Access to Resources from Off Campus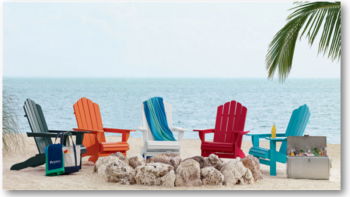 Need to get to journal content or other library resources from off campus? Simply start at our Website! You will be prompted to sign in with your Duke NetID and password once you get to a resource that requires authentication. No VPN or Virtual PIN is needed!
There are only a few of our resources that require the VPN – Duke FormWeb, Micromedex, and Pivot. The Duke Medicine network and clinical systems, including the Duke Medicine VPN, use Multi-factor authentication (MFA). You will be asked to type a second password to access our resources.
Be sure to use the Duke version of PubMed if you're off campus and need to get to full text. When you find an article you want to read, click on the Get it@Duke button, which will prompt you to sign in with your Duke NetID and password. Remember that Get it@Duke will only take you to the full text of what we subscribe to. If we do not subscribe to the content you are looking for, you will be able to use Get it@Duke to look for the journal in the catalog or to request the article through Document Delivery/Interlibrary Loan Services. The MedLib Online button only works on campus or on the VPN.
If you have any trouble accessing our resources from off campus, please contact the Library at 919.660.1100, email medical-librarian@duke.edu, use our chat box, or consult our Website.
E-Journals Web Page Gets New Interface!
Barbara Dietsch, Electronic Resources & Acquisitions Manager, Content & Discovery

Users of the E-Journals Web page may have noticed some changes to the interface. Though the platform has changed, some of your favorite features have remained. You may access the E-journals page from the search widget on the main page or from the Quicklinks.
Features
Search or browse journals by title
Use the PubMed Citation Matcher to find known articles by putting in various pieces of information (eg. article title, author, page, etc.)
Retrieve journal articles by DOI or PubMed ID Number
Browse journals by Medical Subject Category - this feature does not limt to a search of articles by medical subject category. Please search PubMed to retrieve articles by subject.
Once you find a specific journal, you may perform a search inside the particular journal issue.
If you do not find the journal you are looking, please check the Online Catalog.
Biomedical Information on the Go with Mobile Apps
Karen Barton, Research & Education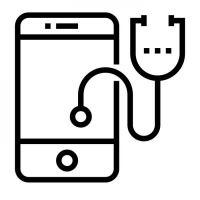 The Duke Medical Center Library & Archives provides access to many mobile apps that may be used to find drug information, guidelines, step-by-step medical procedures, and more in a snap. See the Mobile Apps LibGuide for download instructions and more detailed information.
The most popular point-of-care apps include UpToDate, ClinicalKey, and DynaMed Plus, which feature an impressive variety of medical calculators and clinical evidence. Lexicomp, Micromedex, and the Johns Hopkins ABX Guide are popular resources for drug information, including interactions, comparisons, and identification.
Other apps include Guideline Central, Lippincott Procedures for nursing, respiratory therapy, and physical therapy, and the Duke Mobile suite of apps for news, maps, courses, and more. If you would like to easily keep up with your favorite journals, you now have one tap access to full text articles via our institutional edition of the Read by QxMD app.
Many of the aforementioned apps may be downloaded for free via the App Store or Google Play. Mobile apps that you might consider purchasing include Diagnosaurus for looking up over 1,000 diagnoses by organ system, symptom or disease and EKGdroid, a simple arrhythmia guide where each component of the EKG is explained.
Link Your Existing UpToDate Account to Duke's Version
Sarah Cantrell, Associate Director, Research & Education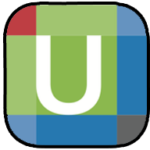 Are you new to Duke and want to link your existing UpToDate account to Duke's institutional access? Here's what to do!
If access through your previous institution or personal subscription is still active:
You must let this lapse before you can link your account to Duke's institutional access. This will enable you to keep your existing username and password, as well as any accrued Continuing Medical Education (CME) credits. Once it has lapsed, access UpToDate via the Medical Center Library's Website. Login with your existing username and password. 
If access through your previous institution or subscription has lapsed:
Simply access UpToDate via our Website. Login with your existing username and password.
Maintaining access:
In order to maintain uninterrupted access, you must re-verify your Duke affiliation once every 90 days by accessing UpToDate via our Website and logging into your account. 
E is for Essential: E-Books and E-Textbooks Everyone Needs
Sami Kaplan, Research & Education
Try before you buy or don't buy at all! We have added hundreds of new titles to our e-book collection, many are essential textbooks for students, teachers, and clinicians. We now offer a Board Review Series and Clerkship/Clinical Rotations which includes core e-books for Family Medicine, Internal Medicine, Obstetrics and Gynecology, Pediatrics, Psychiatry and Surgery and features key titles from the Blueprints and Step-up series. ClinicalKey E-Books and the Lippincott Advisor (Health Library) also hold many crucial and popular titles.
Employee Spotlight: Brandi Tuttle
Keondra Bailey, Access Services and Technical Services Assistant, Content & Discovery
Brandi's Bio
Working at Duke University Medical Center Library & Archives since:  January 2006
Education: MS, Library & Information Science, University of Illinois at Urbana-Champaign; BA, Anthropology, University of Illinois at Urbana-Champaign; AA, Sociology, Lake Land College
Current position:  Research & Education Librarian
Q & A
1.    Describe your current position & what you find most interesting about it.
I'm currently the liaison librarian to the Physician Assistant Program, the Pathologists' Assistant Program, and the Master of Biomedical Sciences Program. That means that I am embedded throughout the curriculum, attend faculty meetings, sit on committees, advocate for my student, faculty, and staff needs, as well as serve as the face of the library to these programs. I find it immensely rewarding to work with each program. Plus I get to wear many other hats as I work with clinicians and researchers on a lot of interesting projects and research endeavors. As I've been here since January 2006, I have been a part of the many changes throughout the years in terms of space, staffing, and our daily work. It's never dull!

2.    Describe yourself in three words. Hmmm, three? Obviously concise isn't one of them! I'd say I am optimistic, adventurous, easy-going and humorous.

3.    What has been your biggest professional challenge?
I'll admit to having my fair share of imposter syndrome but I think my biggest challenge continues to be maintaining a healthy work-life balance.

4.    What do you think is the most interesting issue in libraries & archives today?
I am interested in the evolving nature and usage of physical library spaces as well as the ever changing scholarly communications world including open access, non-traditional publishing models of publishing, copyright, and large-scale publishing platforms.

5.    Whom do you admire?
In general, I admire the people who continue to stand up for the civil rights of the vulnerable and the oppressed: minorities, the poor, the LGBTQIA, the disabled, veterans, and children... The Rev. Dr. William J Barber II is a local hero of mine as he leads the "Poor People's Campaign: A National Call for Moral Revival."

6.    What organizations are you involved in?
Professionally, I work with the Medical Library Association and the Mid-Atlantic Chapter of the Medical Library Association. Personally, I'm involved with the NAACP, the White Coat Brigade, the LGBTQ Center of Durham, and the Independent Animal Rescue.
7.    Is there anything about you that others might be surprised to know?
I was a truck driver (88M) in the Army and I like to jump out of airplanes for fun.

8.    What do you do for exercise? For relaxation?
I am an avid cyclist and have done the RAGBRAI ride, the largest bike touring event in the world, and BikeMS New Bern. I also enjoy yoga and the outdoors…maybe not at the same time though.

9.    What are you most proud of?
How kind and empathetic my son is to other people and animals.

10.    What is your favorite Website or blog?
I honestly don't have one! I read the news through a variety of sources, try to keep up with my friends/family, or find something that makes me laugh. No one place gives me all that. Plus I try to stay off the Internet.

Staff News
Karen Barton, Research & Education Librarian and Biomedical Research Liaison, and Jordan Wrigley, Research & Education Intern, gave a Lightning Talk at the Triangle Research Libraries Network (TRLN) 2019 Annual Meeting on July 10, 2019, entitled "Developing a Workflow for a Budding Bibliometrics Service."
Sarah Cantrell, Associate Director for Research & Education and Liaison to Graduate Medical Education, and Megan von Isenburg, Associate Dean for Library Services & Archives and Liaison to Global Health, taught a national Webinar entitled "Critical Appraisal for Librarians: Evaluating Randomized Controlled Trials" for the Medical Library Association in June 2019.
In July 2019, Sarah Cantrell and Megan von Isenburg led a Duke AHEAD Education Grand Rounds entitled "Thinking Outside the Book: Information Tools to Enhance Your Teaching."
Samantha Kaplan, Research & Education Librarian and Liaison to School of Medicine, has been admitted to the Duke AHEAD Certificate Program in Health Professions Education and Teaching beginning in July 2019. She will join nine other educators from all areas of the Duke Health enterprise who have been carefully selected to participate in the certificate program. The program is approximately one year and consists of monthly evening meetings and a collaborative project.

Leila Ledbetter, Research & Education Librarian and Liaison to the School of Nursing, has co-authored the following two articles:
Bullock GS, Garrigues GE, Ledbetter L, Kennedy J, "A Systematic Review of Proposed Rehabilitation Guidelines Following Anatomic and Reverse Shoulder Arthroplasty," Journal of Orthopaedic & Sports Physical Therapy, 49(5):337-346, May 2019.
Losciale JM, Zdeb RM, Ledbetter L, Reiman MP, Sell TC, "The Association Between Passing Return-to-Sport Criteria and Second Anterior Cruciate Ligament Injury Risk: A Systematic Review With Meta-analysis," Journal of Orthopaedic & Sports Physical Therapy, 49(2):43-52, Feb. 2019.
McKenzie Long, who joined the Medical Center Archives in July 2018 as an Intern, accepted the David Stick Internship at the Outer Banks History Center in Manteo, NC this summer. During this 10-week internship, she will focus on the History Center's archival collections where she will arrange and describe archival collections, as well as work in research services. Once the summer internship is over, McKenzie will resume her Internship at the Archives.
Beverly Murphy, Assistant Director, Communications & Web Content and DUHS Hospital Nursing Liaison, has co-edited a new book with Shannon D. Jones (Director of Libraries, Medical University of South Carolina, Charleston) entitled, "Diversity and Inclusion in Libraries: A Call to Action and Strategies for Success."  This book was published in July 2019 as part of the Medical Library Association Book Series.
Brandi Tuttle, Research & Education Librarian and Liaison to the Physician Assistant Program, the Pathologists' Assistant Program, and the Master of Biomedical Sciences Program, co-presented the following paper at the TRLN 2019 Annual Meeting on July 10, 2019: Brandi Tuttle, Ciara Healy, Leah Kerr, and Monica Figueroa, "Diversity, Equity and Sara Ahmed."
Archives Intern Caroline Waller successfully defended her Public History portfolio in April graduating with a Master's degree in Public History from North Carolina State University (NCSU) in May 2019. As part of a coordinated Master's degree program between NCSU and UNC-Chapel Hill, Caroline expects to graduate from UNC-Chapel Hill in May 2020 with a Master's degree in Information and Library Science with a concentration in Archives and Records Management.
Jordan Wrigley, Research & Education Intern and second-year Master of Science in Library Science student at the UNC-Chapel Hill School of Information and Library Science (SILS), has been awarded the 2019 Elfreda Chatman Research Award. Created by the SILS Alumni Association in 2002 to honor Dr. Chatman's interest in original research, this award is given to masters' students who demonstrate creative and scholarly vision in their research proposals. Jordan's master's thesis centers on bibliometric analysis of Millennium Goal 5 maternal mortality publications to identify key concepts and trends about the generated literature and knowledge.
Jordan Wrigley was also awarded a $5,000 scholarship from the Medical Library Association (MLA) and was recognized at the MLA Annual Meeting in Chicago, IL in May 2019.
Vanessa Sellars Retires After 33 Years at Duke

Barbara Dietsch, Electronic Resources & Acquisitions Manager, Content and Discovery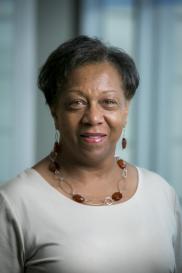 Vanessa Sellars, Associate Director of Administrative Services and Business Manager for the Duke University Medical Center Library & Archives, retired on July 5th, 2019.  She had been with Duke University for many years beginning in 1973 with her first permanent job at Duke as a Human Resources Benefits Specialist. Through the years, she worked in several areas in the Duke University system, including a position in Duke Cancer Patient Support. Vanessa received her Bachelor of Science in Business Management with a concentration in Accounting from Shaw University in Raleigh, NC.
In April 1995, she was hired as the Business Manager for the Medical Center Library & Archives and eventually became the Library & Archives Associate Director of Administrative Services and Business Manager. In that role she was responsible for all financial aspects of the Library & Archives, including the budget, personnel, and facilities. Vanessa was instrumental in all renovations of the Library - replacing carpet, purchasing new furniture and pictures, arranging for electrical access in all study spaces, and rearranging the floor plan of the Library to make it more user friendly for our patrons.
Vanessa was an intricate part of several big projects for the Library including facilitating the logistics of the relocation of print monographs and journals to Duke University's Library Service Center, as well as arranging to send the withdrawals to book vendors for resale or donation.
Vanessa's many contributions and service to the Library and Duke University was acknowledged and honored at a special retirement party on June 28th. Now that she has retired, Vanessa plans to enjoy activities with her grandchildren, travel, read, tend to her plants, and be more active in her church and charity work.
Congratulations to our Career Service Awardees!
Congratulations to the following staff members who received Duke University Career Service Awards  for 2019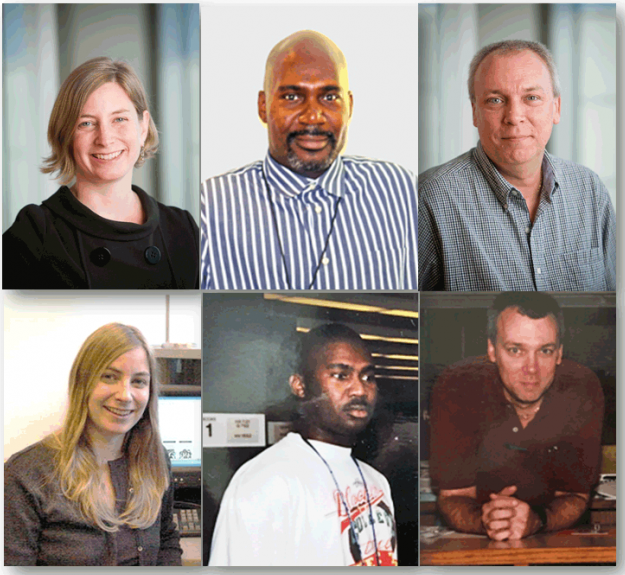 80 Years of Service
(l. to r.) Megan von Isenburg - 15 years; Randy Marsh - 30 years; Louis Wiethe - 35 years


Improve Your Library Research Skills!
Publication Schedule & Staff
Duke University Medical Center Library & Archives News is published bimonthly.
Megan von Isenburg, Associate Dean
Beverly Murphy, Editor
            Editorial Board:
                        Keondra Bailey

Karen Barton

                        Barbara Dietsch

Rebecca Williams

Subscribe to our newsletter and be notified when a new issue is published!