The Medical Center Library & Archives extends warm wishes
to all during this holiday season!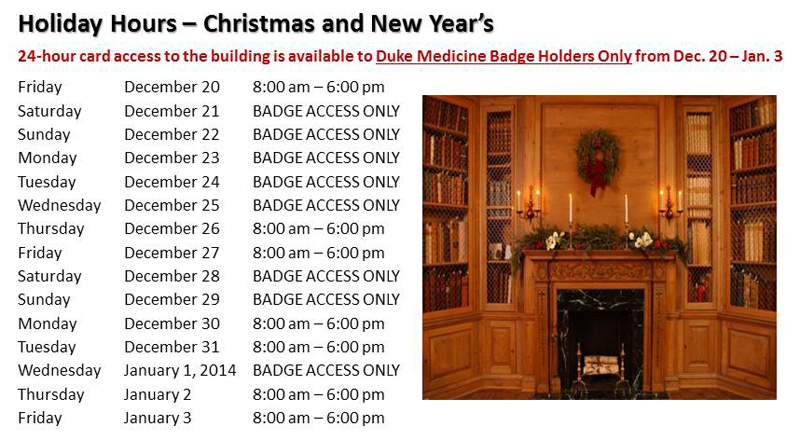 Click here for detailed service information and access hours from Dec. 20 - Jan. 3.
Richmond House Room and Other Spaces
Pat Thibodeau, Associate Dean for Library Services & Archives
As we
announced in October, additional changes will be happening in the Library.
The Richmond House Room will become the new name for the Trent Room, which housed our historical collections for over 50 years! The name change will become official in January, but in the interim we will have a special display outside the room, as well as information within the room that traces its history and moves across the Duke Medicine campus. To read more about the history of this beautiful and important room and its connections to Mary Duke Biddle Trent Semans and her family, visit our October Newsletter article and our Medical History and Secial Collections guide.
The soon to be Richmond House Room is now a group study room! It still displays medical artifacts but  has a table for small group study and comfortable chairs for quiet reading. We have also refreshed the interior so the room is brighter and more inviting, with a lovely garden mural behind the false windows.
Now available off the Reading Room on Level 1 are two group study rooms (Rooms 102A and 102B) providing quiet study spaces for small groups. The tables in 102A can be rearranged to accommodate more than one person.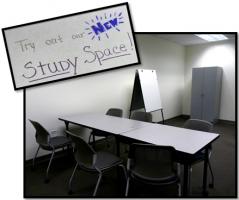 Room 212E is now available just behind the Service Desk on our main level (Level 2) to accommodate small groups for meetings or studies. The Library is also exploring the feasibility of creating a smaller, mobile training space in this area as well.
More study carrels to arrive in January! Happy New Year!
Watch for two additional carrels to be added to the cluster on Level 2. Like the current carrels, these will hold about 4 people.
We will also be installing workstation clusters on Level 3, two of which will contain 3 individual workstations. This configuration will provide a sense of privacy, as well as an individual work space large enough to accomodate two people.
Getting to Know ClinicalKey
Brandi Tuttle, Research & Education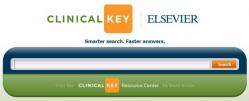 ClinicalKey has replaced our old favorite MD Consult. In addition to providing a much larger number of e-books, it brings together Procedures Consult, First Consult, surgical Vitals and other useful clinical information - all from one search!
This is some of the notable content you'll see when searching ClinicalKey!
E-books: 1,000+ electronic books in medicine and surgery
Procedures Consult: video, text and illustrations in 5 specialties along with 312 ACGME required procedures
First Consult: medicine point-of-care resource with over 750 clinical monographs in 37 specialties
Vitals: surgery point-of-care resource containing over 450 resources
Multimedia: 13,000 surgical and medical videos and over 5 million images
Trials: ClinicalTrials.gov database listings
Drugs: Over 2,500 drug monographs from Gold Standard
Guidelines: More than 4,000 practice guidelines
To get started, you can browse content using the the top blue bar or search all content. As you begin searching, the auto suggest saves you time by suggesting content on relevant disease information, e-books, procedures, images, etc. Once you have results, you can easily filter to the type of information you need by selecting "Content Type" or "Specialty" on the left. To save time, use the preview panel (hover over a particular result to view and click on the >> icon) to determine relevance before clicking.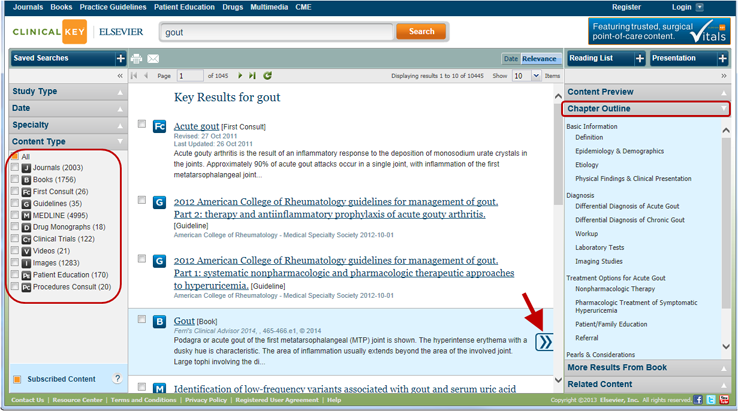 NOTE: We do not recommend relying on either the "Journals" or "MEDLINE" content types.  The journals are restricted to those owned by Elsevier (but there are thousands more journals that Duke subscribes to), and the MEDLINE results are generally older and vague (and very incomplete!). 
If you need to find articles on a particular topic, use PubMed to access the journal literature! Ask a Librarian if you need more help finding the evidence.
In order to use some of the neat ClinicalKey features, you will need to register for a personal account. (If you had an MD Consult login, you will still need to register for a new account.) Once you login to your personal account, you can add items to your reading list, save searches, use the First Consult app (only available for iPhone/iPad), and add images to the Presentation Maker to download to PowerPoint.
We hope you find that this expanded access to e-books and other clinical resources supports your work and learning at Duke! As always, we would love to hear your thoughts or come talk to your group about ClinicalKey and other resources available from the Library.
Two New Exhibits: Medical Illustration and Durham's Early Hospitals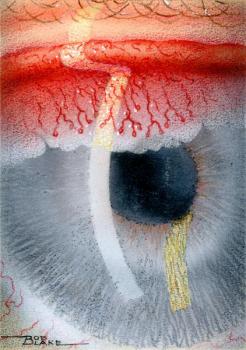 Currently on Display!
An Eye for the Eye: Medical Illustration at Duke
Medical Center Library & Archives - Level 1

Matthew Shangler, Assistant Archivist, Medical Center Archives
"An Eye for the Eye: Medical Illustration at Duke, 1932-2005," charts the colorful history of one of the more unique divisions of Duke Medicine. Featured in this new exhibit is original artwork by several Duke medical artists spanning over 70 years. Items include sketches, portraits, illustrations, and graphics.
Accompanying these works is a history of the artists and the division, and their impact on Duke. The most notable artists are Bob Blake and Elon Clark, whose careers at Duke combine for over 80 years of service. It is impossible to single out their greatest achievements, as their legacies and contributions to the University are as ubiquitous as Duke Blue – literally. Even lesser-known individuals, like Carlin Graham, had a lasting impact on both the division and Duke.
Come see the artwork and rich history surrounding the exhibit pieces! They will be on display on Level 1 of the Library through the end of February 2014. 
For more information on the artists and artwork, please visit the Archives Website or email us at dumc.archives@mc.duke.edu.
The History of Durham's Early Hospitals
Museum of Durham History, 500 West Main St., Durham, NC

Jolie Braun, Assistant Director and Archives Librarian for Research, Outreach & Education
Medical Center Archives has partnered with the Museum of Durham History on their new exhibit, "The History of Durham's Early Hospitals," which looks back at the beginnings of medicine and healthcare in the city. The exhibit, which features materials from our collections, will be on display in the rotating exhibit space through March 2014.
For more information on the Museum, visit their Website at http://museumofdurhamhistory.org.
NIH Public Access Policy: Ensuring You Are Compliant
Pat Thibodeau, Associate Dean for Library Services & Archives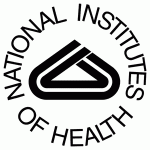 Do you receive NIH funding? If so, you will have to be compliant with the Public Access Policy. Here are some basics for preparing to be compliant, monitoring your article, and handling compliance problems.
1. Create My NCBI account using eRA Commons log in
Login to NCBI and go directly to the option "Sign in with NIH Login" to create an account using your eRA Commons ID and password.
If you already have a My NCBI account and do not want to lose citations or searches you have saved, see the detailed instructions in our Libguide.
2. Search for citations in PubMed and SEND TO "My Bibliography"
3. Change DISPLAY SETTINGS to "Award" in My Bibliography
4. Review your citations for compliance
Green dot – Citation is compliant
Red dot – Citation is Not compliant

Need to edit the status or start the submission process

N/A – Citation does not fall under policy

Yellow dot – Citation is "I

n process"

Be sure to check to see if you get an approval email

Make sure process is completed within 3 months of publication

? – Need to edit the status or work on submitting the manuscript
5. Manually add in citations that you cannot find in PubMed and go through compliance process if needed

6. Continue to monitor your compliance through My NCBI
Have a non-compliant article? You or any of the co-authors need to submit it to the NIH Manuscript Submission System (NIHMS). 
1. Make sure the article is added to My Bibliogrphy
2. Go to My Bibliography and view by the "Award" DISPLAY SETTING - The article will appear with a Red dot indicating it is not compliant
3. Click on the link near the compliance status
4. You can than choose to start the submission process using NIHMS
You will need to have the article title, journal, and grant or PIs associated with the article.  You can search for articles already in PubMed.
Gather all the files that you have from the peer-review process. You will need the edited version after the scientific and technical review (not final published PDF).

Upload your files!
Approve the initial PDF manuscript.
Wait 4 to 6 weeks and respond to the NIHMS Help Desk email that requests your final approval of the Web version of your manuscript.
Not sure what happened to a manuscript that you or a journal submitted to the NIH system?  Check NIHMS to find the status and approve anything pending!
Have You Heard about SciENcv?
Emily Mazure, Biomedical Research Liaison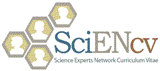 The Science Experts Network Curriculum Vitae (SciENcv) recently went live.  In SciENcv, users can document their education, employment, research activities, publications, honors, research grants, and other professional contributions, and make them public to share with others. In addition, this online professional profile may include an ORCID® iD, when registered with ORCID.
The mission of SciENcv is to create a researcher profile system for all individuals who apply for, receive, or are associated with research investments from federal agencies, in order to:
Eliminate the need to repeatedly enter biosketch information and therefore reduce the administrative burden associated with federal grant submission and reporting requirements
Provide access to a researcher-claimed data repository with information on  expertise, employment, education, and professional accomplishments
Allow researchers to describe their scientific contributions in their own language
eRA Commons account holders who have linked their eRA account to My NCBI will find their SciENcv profile automatically populated with the information stored in their eRA Commons profile. The information transferred from eRA Commons to SciENcv profiles can be changed, hidden, augmented, or deleted.
More information and instructions on getting started are available from the National Library of Medicine.
For help or to ask questions, you can also contact the Medical Center Library & Archives at 919.660.1197 or medical-librarian@duke.edu.
Google Scholar Not Enough for Systematic Reviews
Adrianne Leonardelli, Research & Education
A recent article in BMC Medical Research Methodology, Google Scholar as Replacement for Systematic Literature Searches: Good Relative Recall and Precision are Not Enough, reports that "Google Scholar is not ready as a professional searching tool for tasks where structured retrieval methodology is necessary." For more details about the study, including its methods and results, see the structured abstract below.

BACKGROUND
Recent research indicates a high recall in Google Scholar searches for systematic reviews. These reports raised high expectations of Google Scholar as a unified and easy to use search interface. However, studies on the coverage of Google Scholar rarely used the search interface in a realistic approach but instead merely checked for the existence of gold standard references. In addition, the severe limitations of the Google Search interface must be taken into consideration when comparing with professional literature retrieval tools. The objectives of this work are to measure the relative recall and precision of searches with Google Scholar under conditions which are derived from structured search procedures conventional in scientific literature retrieval; and to provide an overview of current advantages and disadvantages of the Google Scholar search interface in scientific literature retrieval.

METHODS
General and MEDLINE-specific search strategies were retrieved from 14 Cochrane systematic reviews. Cochrane systematic review search strategies were translated to Google Scholar search expression as good as possible under consideration of the original search semantics. The references of the included studies from the Cochrane reviews were checked for their inclusion in the result sets of the Google Scholar searches. Relative recall and precision were calculated.

RESULTS
We investigated Cochrane reviews with a number of included references between 11 and 70 with a total of 396 references. The Google Scholar searches resulted in sets between 4,320 and 67,800 and a total of 291,190 hits. The relative recall of the Google Scholar searches had a minimum of 76.2% and a maximum of 100% (7 searches). The precision of the Google Scholar searches had a minimum of 0.05% and a maximum of 0.92%. The overall relative recall for all searches was 92.9%; the overall precision was 0.13%.

CONCLUSION
The reported relative recall must be interpreted with care. It is a quality indicator of Google Scholar confined to an experimental setting which is unavailable in systematic retrieval due to the severe limitations of the Google Scholar search interface. Currently, Google Scholar does not provide necessary elements for systematic scientific literature retrieval such as tools for incremental query optimization, export of a large number of references, a visual search builder or a history function. Google Scholar is not ready as a professional searching tool for tasks where structured retrieval methodology is necessary.


Full text of the provisional PDF is available here.

Citation
Boeker M, Vach W, Motschall E. Google Scholar as Replacement for Systematic Literature Searches: Good Relative Recall and Precision are Not Enough. BMC Med Res Methodol. 2013;13(1):131. doi:10.1186/1471-2288-13-131.
E-books Expanded with ClinicalKey
Barbara Dietch, Acquisitions & Cataloging
The following electronic books are part of CllinicalKey, which has replaced MD Consult. There are more than 1000 e-books in ClinicalKey as compared to 61 in MD Consult. We hope that this expanded access will support your work and learning at Duke. These reviews are excerpted from Amazon.com.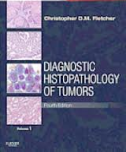 Diagnostic Histopathology of Tumors
Christopher D. M. Fletcher
Dr. Christopher Fletcher's renowned reference provides the advanced, expert guidance needed to evaluate and interpret even the most challenging histopathology specimens more quickly and accurately. It provides diagnostic flow charts, correlations of gross appearances to microscopic findings, and differential diagnosis tables for better recognition and evaluation of similar-looking entities.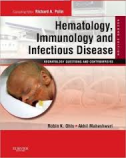 Hematology, Immunology and Infectious Disease
Robin K Ohls and Akhil Maheshwari
Get authoritative advice from world-class neonatologists who have the inside track on new trends and developments in neonatal care.  This medical reference will help you reconsider how to handle difficult practice issues with coverage that addresses topics head on and offers opinions from the leading experts in the field, supported by evidence whenever possible.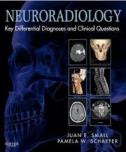 Neuroradiology: Key Differential Diagnoses and Clinical Questions
Juan Small and Pamela Schaefer
This resource provides hundreds of high-quality, unknown cases in neuroradiology to help equip you making efficient and accurate diagnoses and preparing for imaging exams. Drs. Juan Small and Pamela Schaefer draw upon Massachusetts General Hospital's vast case collection to help you master skills for interpreting imaging of the head, neck, brain and spine.

Stoelting's Anesthesia and Co-Existing Disease
Roberta L. Hines and Katherine Marschall
Stoelting's Anesthesia and Co-Existing Disease provides succinct, yet thorough guidance needed to successfully avoid or manage complications stemming from pre-existing medical conditions. Advanced research from experts and extensive coverage of the pathophysiology of numerous coexisting conditions in the field will help you overcome the toughest challenges in practice.

Williams Textbook of Endocrinology
Shlomo Melmed, Kenneth S. Polonsky, P. Reed Larsen, and Henry M. Kronenberg
This extensively revised edition updates you on diabetes, metabolic syndrome, obesity, thyroid disease, testicular disorders, and much more. Find scientific insight and clinical data interwoven in every chapter, reflecting advances in both areas of this constantly changing discipline. 
Suggestions for purchases? Complete our online Recommend a Purchase form or contact Emma Cryer.  For a complete list of titles added to our book and ebook collections within the last 3 months, check out the Library's newest book additions or subscribe to our "New Books" feed.
Explore: PubMed Commons
Leila Ledbetter, Research & Education
PubMed Commons
System for commenting on articles in PubMed
In October, NCBI released a pilot version of a new service in PubMed that allows researchers to post comments on individual PubMed abstracts. PubMed Commons was created in response to repeated requests by the scientific community for such a forum to be part of PubMed.
According to NCBI, "PubMed Commons is a forum for open and constructive criticism and discussion of scientific issues. It will thrive with high quality interchange from the scientific community."
PubMed Commons has initially been released as a pilot to gain perspective from the experiences of the community as well as from community discussions and feedback. To date, many of the comments include critiques or point to other studies or reviews with the potential to change people's interpretations or conclusions. Some authors have posted corrections or changed their own conclusions in light of subsequent work by others. Authors are also using PubMed Commons to update people on their own work.
Any author in PubMed can join, from anywhere in the world. Once you are in, you can invite others! Instructions on how to request an invitation to join and how to invite your colleagues to participate can be found on the PubMed Commons front page.
For more information, check out the Step-by-step Guide.
Thanks to Our NMLM Sponsors!
The Medical Center Library & Archives would like to extend special thanks to our sponsors for our National Medical Librarians Month celebration in October!
Duke University Stores
Searle Center Commons Restaurant
Staff News
Brandi Tuttle, Research & Education, was given the 2013 Marguerite Abel Service Recognition Award on October 15th at the Mid-Atlantic Chapter of the Medical Library Association Annual Meeting in Pittsburgh, PA. This award is given to a MAC member for exemplary service to the Chapter during the past year. As current MAC Treasurer, Brandi helped MAC transition to a new payment and membership system, and was essential in supporting the financial endeavors for the 2012 MLA Quad Chapter Meeting. Brandi's two-year term as Treasurer will conclude at the end of this year.
Leila Ledbetter, Research & Education, will be taking on the role of Duke AHEC Librarian in the spring of next year. As the Duke AHEC (Area Health Education Center) Library representative, Leila will attend monthly conference calls and participate in special initiatives and statewide meetings. Her primary role will be to communicate about the services, roles, and initiatives of the Medical Center Library & Archives, when relevant, and to work on access problems for Duke faculty and students based at other AHECs.
Improve Your Library Research Skills!
Publication Schedule & Staff
Duke University Medical Center Library & Archives News is published bimonthly.
Pat Thibodeau, Associate Dean
Beverly Murphy, Editor
Editorial Board:
Jolie Braun
Barbara Dietsch
Adrianne Leonardelli
Megan von Isenburg
Subscribe to our newsletter and be notified when a new issue is published!