Food for Fines!
Posted by Beverly Murphy - Wednesday, October 10, 2018
The Medical Center Library & Archives, along with Perkins, Lilly, Law and the Music Libraries, will be doing a food drive until October 26, 2018.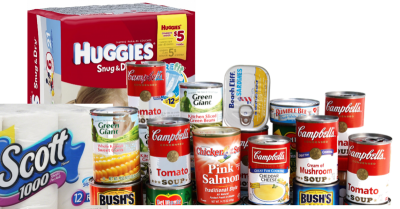 Patrons will be asked to provide non-perishable food items, plus high-need hygiene and infant items (i.e. toothpaste and diapers), in exchange for library fine reductions. All donations will be sent to the Food Bank of Central & Eastern NC to benefit counties affected by Hurricane Florence.
1 non-perishable food item = $1 fine waived
$25 maximum for all late or recall fines
Lost item replacement fees are NOT eligible for waiving
Donations for fines will be accepted at any participating libraries
Donations may be exchanged for fine reductions after-hours by using the Donations Form