Thank a Medical Librarian!
Posted by Megan von Isenburg - Wednesday, October 24, 2018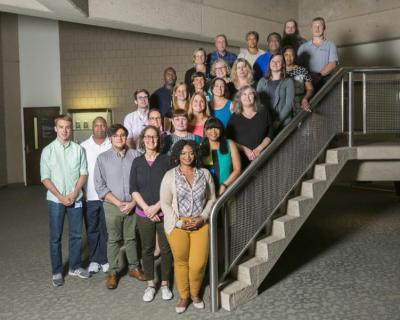 National Library of Medicine Director Patti Brennan shared her reflections on medical librarians on her recent "NLM Musings from the Mezzanine" blog in honor of National Medical Librarians Month.
She notes that medical librarians:
curate diverse and valuable collections
make materials available
manage access rights
support data discovery
find things that are hard to find
help authors publish
preserve materials for the future
Our staff at the Duke Medical Center Library & Archives are here to help you in all of these areas and more! We can also help you gain skills in evidence-based practice, conduct systematic reviews, learn software to be more productive, manage your NIH Public Access Policy compliance, connect you to resources in MaestroCare to inform patient care decisions, assist you in finding a study room or place to meet with colleagues, research the history of Duke Health, and access the software needed to analyze your data.
I invite you to stop by the Medical Center Library - either to our space or our Website to tap into the expertise and resources we offer!