Library Resources Now Accessible in Maestro Care!
Posted by Beverly Murphy - Friday, April 7, 2017
Do you access UpToDate through Maestro Care?
Users accessing UpToDate through the Maestro Care toolbar or through a patient's chart (problem list, MAR, orders, etc.) will have immediate access to other evidence-based resources, including ACP Journal Club, the Cochrane Library, ClinicalKey, ClinicalKey for Nursing, Lexicomp, MedlinePlus (for patients), and PubMed.
When you click on the UpToDate button, searches should still work the same way and users' Maestro Care IDs will still be sent to UpToDate for automatic log-in to receive CME credit for searches.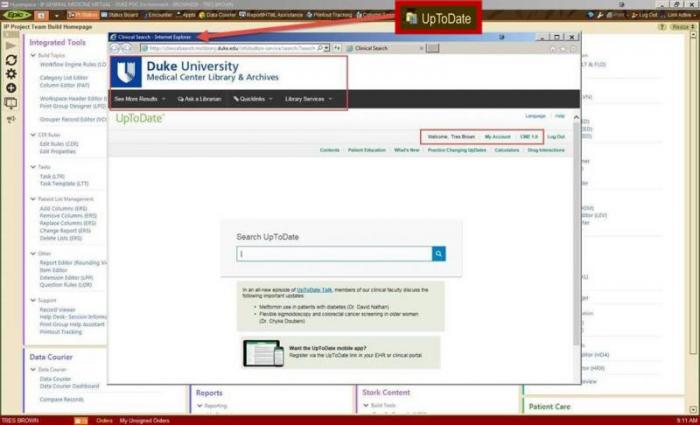 You now also have access to other resources through the Medical Center Library & Archives. Though the search of additional Library resources is live, we are continuing to refine the search features. If you have any feedback on this function, please let us know at medical-librarian@duke.edu.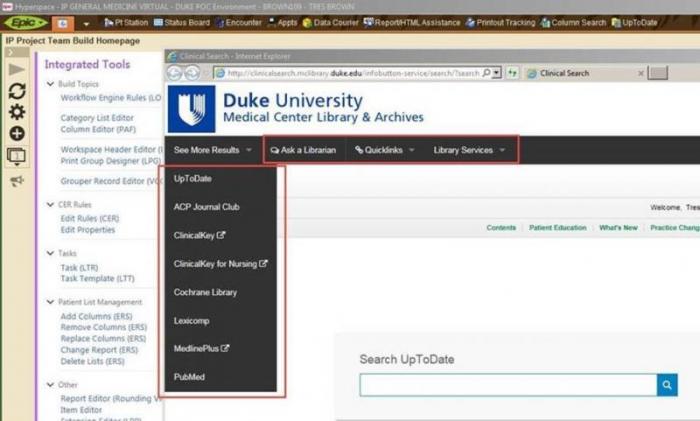 OpenInfobutton powers a similar search across UpToDate and other evidence-based resources that can be accessed from the Library's Clinical Tools page.