Welcome to Duke!
Posted by Patricia Thibodeau - Tuesday, August 25, 2015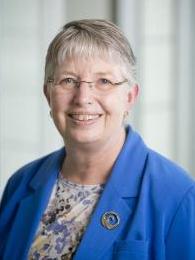 I want to welcome all our new faculty, learners, and staff to Duke Medicine and the Medical Center Library & Archives. Here are my tips for a successful experience at Duke!
Get to know and contact our expert staff. They are ready to help you be successful!
Visit our Websites and discover the vast resources available to you at Duke.
Find a space to study or collaborate in the Library in the Mudd building. We have everything from group rooms to individual carrels and comfy chairs.
ASK a Librarian or any member of our staff! Whenever you need assistance or need to find something, contact us – no question is too trivial or outlandish. We can often point you to lots of Duke resources as well as traditional library materials.
Tell us how we can improve! Send us an email, drop by the Service Desk, or chat with a librarian. Your feedback makes us more relevant to what you require to be successful in your role at Duke.
We also solicit ideas, suggestions, and comments for improvements through surveys.
Please participate if contacted! Below are examples of how we review and consider the feedback that you give us. While we cannot always meet all the demands, we do take your suggestions very seriously. We have already made changes in the facility based on surveys from medical and nursing students over the past year. Here are some areas that are a little more challenging, but which we continue to explore and discuss!
Books
What we were told~
• Electronic books are preferred by most and everyone wants more.
• BUT print textbooks, especially core titles and study guides, are still in demand.
• ClinicalKey, offering a 1,000+ e-book titles, is the most frequently used e-book resource.
• OUR challenge: Balancing much more expensive e-books against lesser used print copies.
E-journals
What we were told~
• E-journals are highly important.
• People would like to see more titles.
• OUR challenge: Keeping up with steep annual price increases while the budget stays flat
Databases
What we were told ~
• Online databases are important tools and are meeting your needs
• OUR challenge: Finding better ways for searching across these tools. We are currently testing a new "discovery" tool to provide this functionality.
Website
What we were told~
• Our Library Website is important and is meeting your information needs.
• OUR Challenge: Keeping the site fresh and responsive. To make sure this happens, we have a team that reviews the Website throughout the year.
Study Space
What we were told!~
• People like the new spaces on Level 3.
• You want more small group study rooms and carrels and better access to printing.
• OUR Challenge: Re-evaluating our existing spaces and figuring out how to meet these needs in a fairly challenging building design, as well as evaluating new systems and locations for printing.