New Year Thoughts About the Past Year and 2015
Posted by Patricia Thibodeau - Monday, December 15, 2014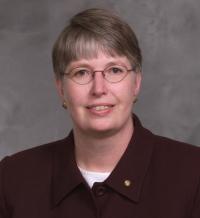 2015 and the celebration of New Year's Day is almost here! As we plan for the coming year, I have also been thinking about the past year and how our world in the Medical Center Library & Archives has continued to dynamically change in just 1 2 months. The implementation of electronic resources and new technologies continues to allow us to alter services and resources to meet emerging and growing needs. We have also taken a fresh look at our goals for the coming year, many of which are outgrowths of the past year's initiatives and explorations.
Here is some of what has changed in our world:
What will 2015 bring?
While we plan on pursuing even more partnerships and collaborative ventures, we will continue to explore what our users need in terms of expertise, services and resources as well as satisfaction with what we offer. The following are a few areas we plan to investigate in more depth.
Improved Interlibrary Loan services
Enhanced access and better discovery tools for all electronic resources
Library's role in data services
Better approaches to assisting people at the Service Desk or wherever they are located
New technologies that can bring information and services to the user
I would love to hear your thoughts, suggestions, and ideas! Please share at patricia.thibodeau@duke.edu or via medical-librarian@duke.edu.