Study Space Enhanced and Expanded!
Posted by Patricia Thibodeau - Monday, October 27, 2014
The Library now has a variety of study spaces on Level 3!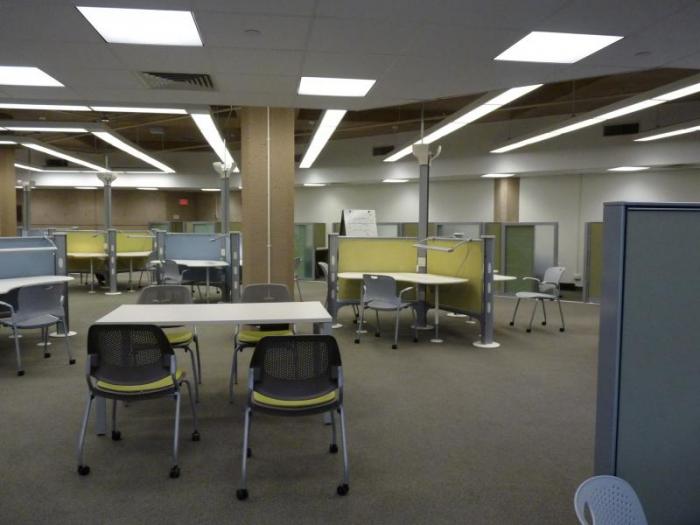 • 11 individual carrels that can seat up to 2 people, with doors for privacy
• 2 open carrels
• 3 existing group study rooms (rooms 315, 316, 319)
• Existing room with Maestro Care terminals (room 320)
• 10 "Resolve Units" with 3 individual work surfaces
• More casual seating
To make way for this new area, we moved over 3,000 linear feet of bound journals and steel shelving. Journals are available at the Duke Library Service Center and free copies of articles may be requested through our Document Delivery/Interlibrary Loan Services.
Changes occurred on Level 2R as well. Tables were moved into spaces near Conference Room 212C, which is available when not in use. Remember that room 212E, located behind the Service Desk, now exists for individual and group study. The schedules for these two rooms are mounted on iPads right outside the doors.
Quiet space is available on Level 1 in the Reading Room (room 102), study rooms (rooms 102A, 102B) and the beautiful old Richmond House Room (102E).
Let us know what you think about our new spaces by sending me an email at patricia.thibodeau@duke.edu or giving feedback at the Service Desk. Enjoy!