Bound Journals Moved to New Home!
Posted by Beverly Murphy - Thursday, July 24, 2014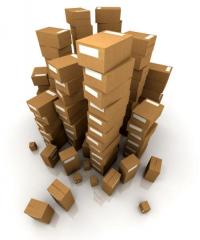 To make way for the new study spaces we are creating on Level 3, the bound (print) journals in the Medical Center Library & Archives have moved to their new home - Duke's Library Service Center on Briggs Avenue.
This move primarily effects journals published between 1985 and 2009/10. While many of our journals are available electronically, some of the older years may not be.
Access to all our stored journals is freely available by requesting scanned copies of articles through our Document Delivery/Interlibrary Loan Services. If you need assistance finding a journal, please check with the Service Desk staff on Level 2R in the Library or call 919.660.1100.