Evolving, Transforming – Today's Library!
Posted by Patricia Thibodeau - Thursday, June 26, 2014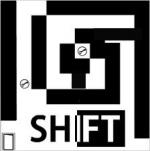 Our Medical Center Library & Archives continues to evolve and transform in physical as well as virtual ways! We have already undergone significant changes over the past 10 years with online databases and journals, as well as re-allocating our spaces to other functions within the Mudd building. However, our world is still shifting due to e-books, mobile devices, and increasing use of our space.
Here is what our future holds:
E-books will be our primary source for text and reference books. Print use has drastically declined while online use has skyrocketed. We've already made a big change with the addition of ClinicalKey and we're now trying to fill in the gaps by purchasing e-versions of our most popular books. You will see fewer and fewer new print books in our stacks.
Mobile lab and flexible training areas have been developed! In response to support of an EBM workshop, we experimented with setting up a mobile laptop lab to support our training outside the Library. This will allow us to provide training when it is easier for us to come to the users! In addition, Room 212E has been converted to a flexible training space so that librarians can quickly set up a small group session for hands-on instruction or for a traditional presentation. When not in use, this is another flexible study space.
More study space is needed! Our Library is often full, which is wonderful for us, but can be frustrating if trying to find a space for study or research. We are working on a proposal that would move the older journal collection on Level 3 to storage and create more individualized study spaces to meet the growing demand. Our free scanning service will continue to provide access to the stored journal collection.
So watch as we continue to evolve in response to your needs and our changing digital environment. Your continued feedback will guide future transformations!