E-Books Expanded with Clinical Key
Posted by Beverly Murphy - Thursday, January 2, 2014
The following electronic books are part of CllinicalKey, which has replaced MD Consult. There are more than 1000 e-books in ClinicalKey as compared to 61 in MD Consult. We hope that this expanded access will support your work and learning at Duke. These reviews are excerpted from Amazon.com.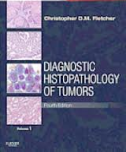 Diagnostic Histopathology of Tumors
Christopher D. M. Fletcher
Dr. Christopher Fletcher's renowned reference provides the advanced, expert guidance needed to evaluate and interpret even the most challenging histopathology specimens more quickly and accurately. It provides diagnostic flow charts, correlations of gross appearances to microscopic findings, and differential diagnosis tables for better recognition and evaluation of similar-looking entities.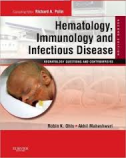 Hematology, Immunology and Infectious Disease
Robin K Ohls and Akhil Maheshwari
Get authoritative advice from world-class neonatologists who have the inside track on new trends and developments in neonatal care. This medical reference will help you reconsider how to handle difficult practice issues with coverage that addresses topics head on and offers opinions from the leading experts in the field, supported by evidence whenever possible.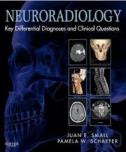 Neuroradiology: Key Differential Diagnoses and Clinical Questions
Juan Small and Pamela Schaefer
This resource provides hundreds of high-quality, unknown cases in neuroradiology to help equip you making efficient and accurate diagnoses and preparing for imaging exams. Drs. Juan Small and Pamela Schaefer draw upon Massachusetts General Hospital's vast case collection to help you master skills for interpreting imaging of the head, neck, brain and spine.

Stoelting's Anesthesia and Co-Existing Disease
Roberta L. Hines and Katherine Marschall
Stoelting's Anesthesia and Co-Existing Disease provides succinct, yet thorough guidance needed to successfully avoid or manage complications stemming from pre-existing medical conditions. Advanced research from experts and extensive coverage of the pathophysiology of numerous coexisting conditions in the field will help you overcome the toughest challenges in practice.

Williams Textbook of Endocrinology
Shlomo Melmed, Kenneth S. Polonsky, P. Reed Larsen, and Henry M. Kronenberg
This extensively revised edition updates you on diabetes, metabolic syndrome, obesity, thyroid disease, testicular disorders, and much more. Find scientific insight and clinical data interwoven in every chapter, reflecting advances in both areas of this constantly changing discipline.
Suggestions for purchases? Complete our online Recommend a Purchase form or contact Emma Cryer. For a complete list of titles added to our book and ebook collections within the last 3 months, check out the Library's newest book additions or subscribe to our "New Books" feed.