Explore Scopus
Posted by Leila Ledbetter - Tuesday, September 10, 2013
Scopus, an abstract and citation database of peer-reviewed literature, contains 47 million records, 70% with abstracts.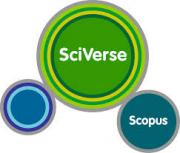 Features
• Over 19,500 titles from 5,000 publishers worldwide
• More than 4.9 million conference proceedings; 1,200 open access journals
• 100% PubMed (Medlne) coverage
- 20+ million records back to 1996 with references
- 20+ million pre-1996 records back to 1869
• Results from 386 million scientific Web pages
• GetIt@Duke links to full-text articles and other library resources
• Alerts to keep you up-to-date on new articles matching your search query or those by your favorite author
How is Scopus different from PubMed (Medline) or Web of Science?
Scopus covers all of the journals in PubMed (Medline) plus numerous additional titles. Like Web of Science, Scopus provides information about cited and citing articles and is interdisciplinary covering medicine, chemistry, physics, mathematics, engineering, social science, psychology, economics, and biological, agricultural, and environmental sciences.
However, Scopus does contain more content than Web of Science and has a noticeable European bias. Scopus provides information on all articles in Scopus that have cited an article. For articles published from 1996 to the present, Scopus provides a list of articles cited in the bibliographies of each article. Both citation lists allow users to link immediately to related research published prior to and after a particular article.
For more details, connect to the Scopus Website.