NIH Public Access Compliance Tips
Posted by Patricia Thibodeau - Tuesday, July 30, 2013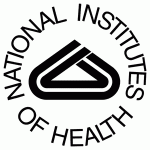 Here are some tips to help you become and stay compliant with the NIH Public Access Policy.
If you are the PI of the grant but not the author on a paper
NIH holds the PI who receives the funding responsible for all compliance. Therefore, you must ensure all peer-reviewed articles resulting from your NIH grant are compliant, even if you are NOT an author.
Take a look at the article. The researcher may be using data, specimens or equipment from your grant and acknowledging that.
Work with other Co-PIs on the grant who may know more about the article.
If you are

not

the PI of the grant, contact NIH and let them know the information is incorrect.
When submitting articles to NIHMS, include the correct information about your manuscript.
The best practice to ensure that you have accurate information is to search for the citation in PubMed or in " My Bibliography" if it is already there.
Make sure you put in the correct title and journal.
If you are submitting a manuscript that has not been published, make sure your title and journal information is accurate.
Do not ignore emails from NIHMS! There are often two approvals that are needed!
NIHMS will send emails asking you to approve your manuscript when:
Someone deposits the manuscript for you and you are designated to complete the approvals
A publisher deposits their version of the manuscript for you (Method D Submission)
Web version of the manuscript is ready for final approval
Log into the NIH Manuscript Submission System on a regular basis and see what might be waiting for your approval.


Be patient!
It is taking about 6 weeks or longer right now from the time a manuscript is submitted until you receive an email asking for the final approval.


Check "My Bibliography" in your My NCBI account to see if articles are compliant (green icon).


All articles covered by the Policy must be compliant within 3 months of the publication date! This became effective in 2010. What about the 12-month embargo?
12-months refers to how long the manuscript can be held in PMC before it becomes visible and accessible to the public.
The journal/publisher determines the embargo period; NIH sets the compliance.
Citation not covered by the Policy is still showing RED (non-compliant) in My Bibliography
Even when articles are NOT covered by the Policy (for the reasons below), you will still need to tell NIH that by editing the status in "My Bibliography." Articles are exempt if:
Accepted for publication before April 7, 2008
Research is not funded by NIH
Article is NOT a peer-reviewed research article - Reviews of the literature, invited papers, letters, editorials, commentaries, book chapters, and conference proceedings are all exempt.
Annual reviews and reviews of the literature
These usually are NOT considered peer-reviewed research articles since they do not talk about the work in specific grants. These types of articles are NOT covered by the NIH Policy, but you do need to let NIH know this by editing their status in "My Bibliography."
Can't find manuscript files?
This can be a major problem for handling old articles but also a potential problem in the future.
Submit your manuscript files as soon as the article is accepted for publication.

You will ensure that you are compliant.
You will not have to depend on the publisher to submit within 3 months of publication.
If the publisher submits a manuscript later, it will always replace your version.

For older articles, contact the journal publisher and see if they have a version they can send you.
Establish a central place on your computer or server where you put all of your manuscript files, and keep those files until you know your article is compliant in "My Bibliography."