Stay on Top of the Literature with the BrowZine App
Posted by Brandi Tuttle - Friday, July 19, 2013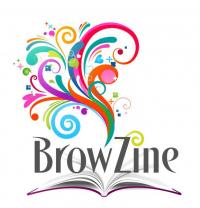 Duke University Libraries is currently running a trial of BrowZine (think "browsing"), an app for ipads and Android tablets that enables you to browse, read, and monitor current journals in your subject areas. BrowZine is compatible with Zotero, Dropbox, Evernote and other services (Mendeley and RefWorks coming soon!), allowing you to organize and manage your research seamlessly. You may also save articles to your BrowZine pin board to read even when you don't have Internet access.
Download BrowZine to your device by following these easy steps:
From your iPad or Android device, download BrowZine from the App Store or Google Play, and install it
When you open BrowZine for the first time, you will see a list of schools – select Duke, then enter your net ID and password
Select subject areas, and start browsing journals; save your favorites to your personal bookshelf
BrowZine has relationships with many academic journal publishers, so you should see many of your favorite journals available for viewing back to 2005. Set up your bookshelf today and stay on top of the literature!
If you have any questions or don't see a particular journal, let us know!